Politico - a year in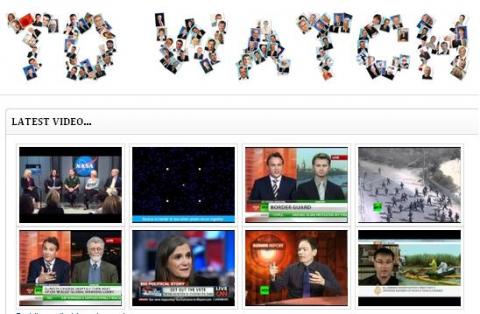 Politico was founded a year ago this month with modest ambitions. Without seeming too worthy, Politico sought to highlight social and political issues that are very often marginalised by the mainstream media. It sought to challenge the prevailing 'cultural ideology' set out by the political class and propped up by the mainstream media. And it sought to report in issues from a standpoint of fairness and equality of opportunity.
The website also sought to publish interesting international stories and articles on environmental issues. In addition, Edward O'Hare and Shane Creevy have edited a substantial books section which is popular with readers.
As a voluntary endeavour with limited resources, the quality and frequency of content has varied. And thus, an honest appraisal would say that Politico is still far from an influential or agenda-setting outlet. Mostly, however, the reports we undertake are worthwhile and well-received. The group of contributors to Politico has grown significantly and we now bring a steady stream of content. We make use of innovative online tools and bring engaging multi-format content - audio clips, photo galleries, embedded video, embedded PDF documents and citizen journalism through social media.
Social media has been important to Politico - it enables us to interact with readers and draw from the feedback. We are surprised and somewhat reassured by the almost 5,000 followers of Politico that have linked up through Twitter and Facebook.
On a more practical level, Politico introduced some valuable archival and contemporary material upon its launch. Archives of Irish current affairs magazines from 1968 to 2008 were digitised, embedded in the website and made searchable; inexpensive subscriptions to these archives are what keeps Politico going. With TV3's permission, we added the video archive of Nightly News and Tonight. New programmes were added each day as they were broadcast by TV3. [At the time of writing we have temporarily disabled this channel as TV3 is undergoing a review of its online video feature - Politico relies on this to stream Tonight.]
In January 2010 Politico took responsibility for recording the #vinb liveblog with Simon McGarr's permission. Simon started the liveblog a year earlier where witty and lively commentary occurs on Twitter of a weeknight (using the tag #vinb). TV3 have finally realised the conversation is happening - some of the production team now tune in and air insightful tweets. On Politico we use CoverItLive to keep a record of each #vinb conversation and send out polls during the programme. Recently we began to tweet images of tomorrow's newspaper frontpages so that bloggers get a sneak preview ahead of the paper review segment on Tonight.
More features followed through 2010. In March we added a new video player bringing breaking video each hour from reputable channels that befit the themes of Politico. Al Jazeera, Russia Today, The Real News Network and Democracy Now are among the channels streamed. The library of videos from TV3 and these channels has grown to over 20,000 videos, all searchable via the video search.
In October we added "Politician Watch" - a feature listing all sitting TDs, Senators and MEPs. The feature brings a smidgen of transparency to our Politicians. It combines into a single page the best available information on Irish politicians - their salary, expenses and allowances, land and share ownership, income outside of politics, the committees they sit on, their latest contributions to the Oireachtas, electoral records, latest news and tweets, and links to social media. It also lists related video and articles from the Politico archive.
In the coming months we plan to bring more innovative features we hope readers will find useful. We're actively building a "Today's Newspapers" feature that combines newspaper images, paper reviews and RSS from the day. We acquired the rights to The Bell, a liberal publication edited by Sean O Faolain and Peadar O Donnell from 1940 - 1954; this will added in early 2011. We intend to grow the "Politician Watch" feature to include more information and show infographics comparing data on poltiicians within the same constituency.
We'd love  suggestions for more features so please get in touch if you have any.
Thanks for reading. Keep it up!