About Us
Politico.ie is a current affairs website founded in 2009 by Malachy Browne and Vincent Browne. Politico reports on social and political issues in Ireland and abroad, encompassing issues of equality and social exclusion, and analysis of politics and the media.   

Supporting Journalism
Politico is entirely voluntary. Our columnists, journalists, sub-editors and curators contribute to the website free of charge. Subscriptions received by Politico support the ongoing work of the website; investigative journalism, Freedom of Information requests, reporting from conferences and events, and website maintenance and development. Subscriptions have so far funded the Politicians database, which gives details of each sitting politician including salary, expenses, assets, latest news, tweets and Oireachtas speeches. Subscriptions also funded the video player which by April 2011 had a library of over 35,000 searchable videos.
Content
The website publishes daily articles and columns by Irish journalists and reporters. Video bulletins are broadcast on the hour from news sources around the world. TV3's current affairs programme, 'Tonight with Vincent Browne' is streamed on Politico; a live blog is run during the programme under the twitter hashtag #vinb. All archives of the programme are also available on Politico along with viewer feedback to each programme.
Politico also hosts CrisisJam, an intervention in public discourse on the economic crises authored by economists, academics, bloggers and journalists.
Read more about Politico here.
Magazine archive (1968 to date)
In addition to contemporary journalism, Politico contains digitised archives of prominent current affairs magazines published from 1968 to date: Magill, Village,; Nusight, LookLeft, Changing Ireland, Voice of the Traveller. These magazines may be viewed just as they appeared in print, and may be printed for offline reading. We have begun a project to add several out of print Irish titles to the website.
Subscribe to the digital archives here.
Editors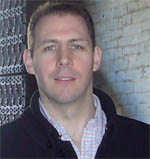 Malachy Browne (Founding Editor)
Malachy is one of the editors at Politico.ie. He has worked in media and digital media since 2006, and Information and Communications Technology since 1997. He works full-time as News Editor at Storyful.com, having previously worked at Village magazine from 2006 to 2008 where he managed production and was editor of the associated website, Village.ie. In addition to Storyful, Politico and Village, Malachy has written and designed for Al Jazeera Magazine, Open Democracy, the European Journalism Centre, Emerald Times, Sunday Tribune and Sunday Times. He has presented to the United Nations, Frontline Club, International Criminal Court, Arab Free Press Forum and Sheffield DocFest, among others.
Click here for full profile.

E-mail Malachy

@malachybrowne /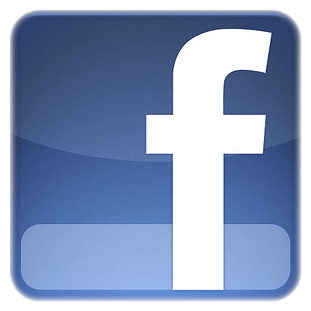 malachybrowne / Skype: malachyb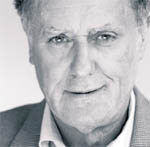 Vincent Browne (Co-Founder)
Vincent Browne has worked in journalism and broadcasting since 1968. He edited the current affairs magazine Nusight from 1969 – 1970 (archives here). He was Northern News Editor of The Irish Press Group 1970-'72, with Independent Newspapers from 1973 to 1977.  He founded and launched Magill magazine in 1977 (archives here). Vincent was Editor of the Sunday Tribune from 1983 to 1994.  He was a columnist with the Irish Times and the Sunday Business Post.  Vincent broadcast on RTÉ radio from 1996 to June 2007. He was editor and publisher of Village magazine (archives here) and is writing a biography of Charles Haughey. Vincent hosts the nightly current affairs programme, Tonight with Vincent Browne on TV3.

E-mail Vincent

@vincentbrowne / Facebook:vincentbrowne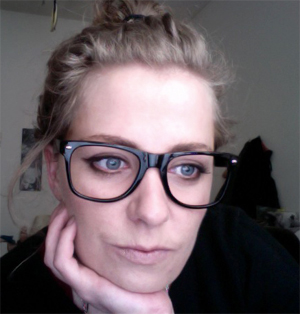 Eadaoin O'Sullivan
Eadaoin has worked at Politico.ie since December 2010, first as a co-ordinator on the CrisisJam project and since April 2011 as an editor on the main site. She has worked as a sub-editor and journalist for a variety of publications since 2007, and as a researcher on a number of short and feature length documentaries. She is currently studying for a PhD in DIT's School of Media, Aungier St, having received a first class honours MA in Journalism from DIT in 2008.

Email Eadaoin

@freemansjournal
Regular Columnists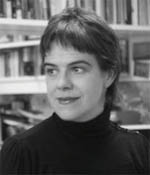 Sara Burke
Sara Burke is a journalist, broadcaster & health policy analyst. She is the author of Irish Apartheid: Healthcare Inequality in Ireland (published by New Island, 2009). Sara writes regularly for Politico.ie, the Irish Independent, the Irish Times, and she has a weekly radio column on the RTE Radio 1 programme Drivetime with Mary Wilson.
More: www.saraburke.com

Colin Murphy
Colin Murphy is a freelance journalist and broadcaster who writes for Politico.ie and various Irish and British papers, including the English edition of Le Monde Diplomatique and Prospect. Colin previously worked with Village Magazine from 2004 - 2008. Colin also wrote for Magill and writes occasionally for the Law Society Gazette.
Twitter: @colinmurphyinfo.
Prominent authors who feature in the Politico Archives
Colm Toibin (journalist, prolific author and twice Booker prize nominee, former editor of Magill)
John Waters (author, journalist, former editor of Magill)
Fintan O'Toole (deputy editor of the Irish Times, former editor of Magill, author)
Matt Cooper (author, journalist with Sunday Times, presenter of The Last Word on Today FM)
Conor Cruise O'Brien (politician, journalist, author)
Gerry Adams (politician and journalist)
Olivia O'Leary (journalist and radio columnist with RTE's Drivetime)
Gene Kerrigan (author and journalist with the Sunday Independent)
Maggie O'Kane (journalist and presenter)
Susan McKay (journalist and current director of the National Women's Council of Ireland)
Colum McCann (2009 National Book Award Winner, prolific author and columnist)
Diarmuid Ferriter (historian, author, broadcaster, journalist)
Justine McCarthy (Sunday Times columnist, formerly deputy editor of Village)