Ukraine: European Dreams and a Soviet Hangover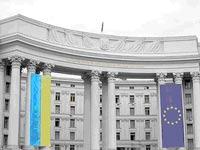 With the EU's boundaries expanding ever eastwards, most recently with the accession of Romania and Bulgaria, thoughts are now turning toward the new frontier. Ukraine's economy has already benefited greatly just from its neighbours' membership of the trading group, and the electoral pledge of pro-West President Victor Yushchenko to pursue EU accession garnered him much support from Ukraine's electorate. Although Yushchenko has scaled down his European aspirations amid the current political unrest in Ukraine, he insists that EU accession is still very much on the agenda. "Membership of the European Union remains our ultimate goal, but is not an end in itself," said the President earlier this year.

The Crimean resort of Yalta recently played host to the fourth-annual European Strategy Summit; a gathering of politicians, businessmen and journalists to debate the possibility of Ukraine's EU accession. International political heavyweights such as Bill Clinton and Gerhard Schroeder were present. The summit turned out to be an exhibition of the three-way power struggle that is currently being played out in Ukrainian political life and which is the country's main obstacle to EU membership. As with most former-Soviet states, Ukraine's embrace of the West is inextricably linked to a rejection of its most powerful neighbour, Russia. This perceived rejection is made all the more profound by Ukraine's pre-soviet economic, social and cultural ties with the Russian Empire.
 The east of Ukraine, largely Russian speaking, is broadly in favour of closer ties with Russia. This is the most industrialized region of Ukraine, is home for many ethnic Russians, and relies heavily on the Russian Federation for trade. The semi-autonomous Crimea too is a very pro-Russian region of the country, where prices are often quoted in Rubles and Russian is the everyday language. Ask someone from these regions about joining the EU and you'll mostly get a baffled response of "Why?" One woman in her 40s from Odessa even went as far as to continually refer to Ukraine as Russia when talking to me. "Ukraine, Russia - What's the difference?" she said, "We've been the same country for so long, I don't see why we ever changed."

The attitude in the West of the country is quite different however. Having been under the Polish, Lithuanian, Austro-Hungarian empires, they see themselves as more European and more westward looking than their eastern cousins. There is a considerable ethnic Polish community in this region and this is reflected in language, with many words borrowed from their neighbours. Religion, too, binds Western Ukraine to Western Europe, with Roman Catholicism being a major religion of the region. This part of Ukraine has benefited most from the central European countries' EU accession, the flow of labour across the border having a beneficial effect on local economies.
So, what would Ukrainian accession mean for the rest of Europe? As with the last two European enlargements, there would be a massive injection of cheap labour. This would have to be managed in order to avoid economic chaos, but it is likely that countries such as Poland would, by that time, be in great need of Ukraine's workers. In fact, many Ukrainians are already crossing the border into Poland, filling the gap left by Poles working in wealthier countries like Ireland. Poland has recently introduced cheaper visas for citizens of Ukraine, Belarus and Russia, in a bid to encourage legal immigration from these countries. Once called the breadbasket of the Soviet Union, Ukraine has extremely fertile agricultural land. Its farmers, while under-cutting their Western European competitors, would probably put a strain on the already controversial Common Agricultural Policy. In terms of politics, Ukraine's accession would mean a greater role of Russia in European affairs; far more so than with the Baltic States' accession. The sheer size of Ukraine and the disparity of wealth between it and the EU would make a phased accession, as with Romania and Bulgaria, the most likely course of action.
Ukraine is not even a candidate member of the EU yet, but a giant EU flag alongside the national flag down the front of Ukraine's Ministry of Foreign Affairs in Kyiv would fool any unwitting tourist. The reason for the banner is talks being held between Ukrainian and EU officials, but that the Ukraine government has gone to such lengths to show their support for the EU is a reflection of how keen Ukraine's current political establishment is on the European ideal. Some experts predict Ukraine to be put forward as a candidate for EU accession as soon as 2011, the year when Poland, Ukraine's main champion in Europe, will hold the EU Presidency. In reality though, this date is probably wildly optimistic. Even if you don't take into account the tense political climate in the country - economically, socially and judicially - Ukraine is a long way from consideration. But, as a journalist from Western Ukraine told me, "You could say the same about Romania and Bulgaria; what do they have that we don't?"
At the moment, the agenda for EU enlargement is primarily focused on Turkey and the Western Balkans, but the issues of Turkish Cypriots and of War Crimes Tribunals may prove to be sticking points for the respective candidate states. Despite pleas from Ukraine, Brussels has declined to give a concrete plan for Ukrainian-European integration. Instead, Kyiv must be content to be dealt with under the European Neighbourhood Policy, which promotes cooperation on issues of security, economics and stability in the EU's neighbours. While this is a step in the right direction, many feel that it is not sufficient recognition of the strides taken by Kyiv in preparation for its candidacy. It puts Ukraine in the same category as the countries of North Africa, which have absolutely no prospect of EU membership.
 The tide is definitely moving towards further EU co-operation, however. The two blocs recently announced plans to simplify visa restrictions for Ukrainians going to the Schengen member states. With these plans, close relatives, journalists, students, lorry-drivers, pensioners and disabled people will be exempt from visa fees. This is in recognition of the growing trade between Ukraine and Europe and the relaxed stance Ukraine has taken on EU citizens' visa requirements. Citizens of the EU have been able to enter Ukraine without a visa, and stay for 90 days, since the Eurovision Song Contest was held in Kyiv in 2005. The Kyiv Eurovision was hailed as a great success for post-Orange Revolution Ukraine and was a great symbol of a new Ukraine looking westwards. Ukraine is co-hosting the European football championships with Poland in 2012 (the final being played in Kyiv), and this will doubtless be used as another showcase for Ukraine's European credentials.