Tonight with #vinb: Coverage of the rich and coverage of the poor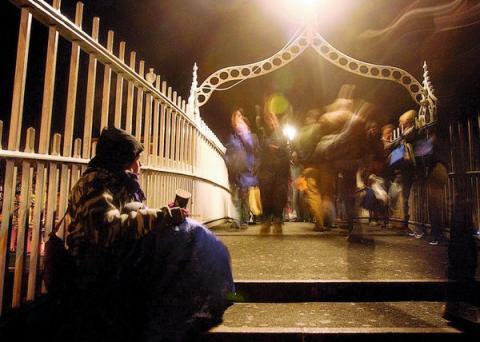 On Tonight with Vincent Browne, Ailbhe Smyth, Kieran Allen, Angela Long and Marc Coleman will discuss media coverage of the rich, and of the poor. Vincent shares his thoughts ahead of the show. {jathumbnailoff}
The highlight of the weekend newspapers was the Rich List in the Sunday Times, which informed us that Ireland's richest person in Ireland is Hilary Weston, who was born in Ireland but lives in Canada and is worth €7.1 billion.
Denis O'Brien comes in at number two with just €2.6 billion. Denis lives in Portugal.
Third is a fellow called John Dorrance, worth €1.8 billion. He is an American and apparently lives in Ireland.
Fourth is Dermot Desmond with €1.7 billion. Dermot lives in a flat in Gibraltar - or is it the Bahamas?
The impact of the recession, which is devastating the lives of millions of Irish people, has meant that the 250 richest had only a one per cent rise in their wealth in 2011. The total wealth of this 250 people is €46.7 billion which works out at €188 million on average. If that were distributed among the 4.4 million Irish people it would be around €10,000 per person.
And, lest begrudgery overcome us, we are reminded that these people are great philanthropists.
We'll be curating #vinb tweets from tonight's show, and Vincent will respond afterward. Refresh the page for updates.