Texts and Emails on Tonight, Thurs 8 October 09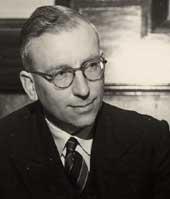 Participants on Thursday, 8, October 2009: Ken Whitaker, Mary Daly, Justine McCarthy and Ian Keogh. Texts and emails were about Ken Whitaker, Secretary of the Department of Finance from 1956 to 1968. Also texts about corruption and wanton expenditure on the part of politicians.
**********
Having read and heard so much about TK Whitaker it is tremendous to see him on your show……what a sharp mind! Does he want to make a comeback and help us now? Rossa McDermott
**********
I would just like to say how amazed I am at Mr Whittaker. They broke the mould when he was born. I salute him and wish him a long and healthy life. JOHN FAIR CASTLEBAR
**********
What a pleasure to be in the presence of a sage like Mr Whitaker. I'm sure Goldsmith had HIM in mind when he penned the immortal line 'And still they gazed and still the wonder grew, that one small head could carry all he knew'. Ger, Galway .
**********
Its wonderful to have such an interesting man on your programme its a pity we dont have honest people like him looking after our Country today such a pity. Donal, Roscrea.
**********
What an impressive man. I could stay listening 2 him all night. I'm 60 years his junior and i wonder what he thinks of the bowsies that are ruining our country today. We'll never see the likes of TK Whitaker again god bless him. Kevin in cork
**********
What does Mr Whittaker think of today's " snout in the trough" politicians. John Fair Castlebar
**********
Would Mr Whitaker please return 2 Central Bank n we will gladly pay him a double pension. Bernie C.
**********
Wasn't cheeky of Martin Cullen to speak out today, when he as Minister of the Environment wasted €25m on electronic voting and that was without the cost of storage. Oh to have a Lemass now the one of last honest Politicians. Michael
**********
Isn't it funny how the announcement of 700 job cuts at Aer Lingus comes only days after the Lisbon treaty was passed which was supposed to create jobs and help recovery. Owen from Dublin .
**********
So, opposition leaders continue to press the Minister for finance on Oireachtas expenses. Good, now let's take a look at what they are not pressing him on . Relatively young former Oireachtas members are sitting out there drawing Oireachtas pensions. Even worse, former ministers are sitting in the Oireachtas drawing ministerial pensions. When the latter was last raised Enda  and Ruairi made it clear they had no intention of giving up their pensions though I think Enda may have thought better of this later. The government line was that this was the situation when the present Dáil took office and could not now be changed for that Dáil. If this be true, and I am not sure it is, then it is essential that legislation be brought in now covering future Dáils otherwise we find ourselves right back in the same situation. To qualify for Oireachtas or Ministerial pension two conditions should be met. No longer a member of the Oireachtas and age 65 plus. After all if your average PRSI workers, public or private sector, who have paid for their pensions can wait till 65 why can't our leaders . Brendan Casserly, Abbeybridge, Waterfall, Near Cork .
**********
My God Vincent! What a hulla balloo about expenses for our public representatives. You would swear the general public didn't know about what was going on all those years. No doubt the public service expenses will soon become the focus of attention. Have no doubt but that a high percentage make multiples of their salaries on tax free expenses. Now there's a gripe for the private sector to latch onto. Frank McManus, Castlebar Rd. Westport, Co. Mayo