A pathetic campaign from the Left
On Tonight with Vincent Browne, Catherine Halloran, Senan Moloney, Elaine Byrne and Johnny Fallon review the highs and lows of the fiscal treaty referendum campaign.
Below, Vincent blogs ahead of the show.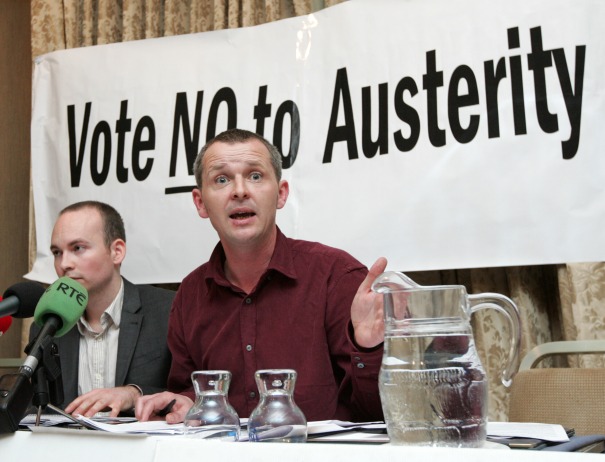 The Left – United Left Alliance and its allies – ran a pathetic campaign, failing to deal with the issue of future finding for the State, exaggerating the austerity issues and ignoring the elephant of this being the only opportunity to express opposition to the European elite that has inflicted misery on us through the bank guarantee and its neoliberal agenda, and opposition to the government parties that have reneged on the promises that got them elected.
On the No side the most persuasive were Declan Ganley and Libertas. The  expressed themselves clearly and forthrightly, in contrast to the endless waffle of the Left.
Sinn Féin also did well, notably Pearse Doherty, Nora Owen and Padraig McLaughlin.
On the Yes side Fianna Fail and Micheál Martin were best. Enda Kenny was probably wise to stay out of the fray – but what does that say about his ability to argue his government's case at EU summits, when he is not confident to argue his government's case at home?
The Referendum Commission was unimpressive and its advise on whether we had a veto was questionable.
We'll be curating #vinb tweets below and Vincent will respond after the show. Refresh the page for updates.