Over one million watch Irish victory at Croke Park
A record breaking Irish audience tuned into RTÉ Television's coverage of Ireland's historic RBS Six Nations victory over England at Croke Park on Saturday. An average of 1,052,000* viewers and 70% people who were watching television on Saturday tuned in to RTÉ Two from kick-off at 5.40pm to the final whistle. The audience peaked at 1,207,000* viewers during the 77th minute of the match. RTÉ Two's coverage of Ireland v England is the most watched programme on Irish television so far this year. *Source: AGB Nielsen Media Research
RTÉ's comprehensive coverage also attracted the highest ever Irish television audience for a rugby game. The previously highest Six Nations game was Ireland V France in Croke Park two weeks ago, which attracted an average of 876,000* viewers for the actual match from 3.00pm to 4.51pm on RTÉ Two.  
In a bumper day of rugby for fans, which featured three RBS Six Nations clashes, an average audience of 535,000* viewers watched RTÉ Two's live comprehensive RBS Six Nations programming from 2.30pm–10.00pm on Saturday.
Glen Killane, Group Head of Sport RTÉ, said: "Saturday's historic match from Croke Park on RTÉ Two truly captured the public's imagination. RTÉ Television's viewing figures prove that when an event such as this is freely available to all, sport can unite the country like nothing else."
RTÉ Television will be broadcasting all of the upcoming RBS Six Nations games live on RTÉ Two including Ireland's Triple Crown clincher against Scotland in Murrayfield in two weeks time, and the tournament's final games in a triple header on St. Patrick's Day, in which Ireland will take on Italy in Rome.
See pictures from Saturday's match below: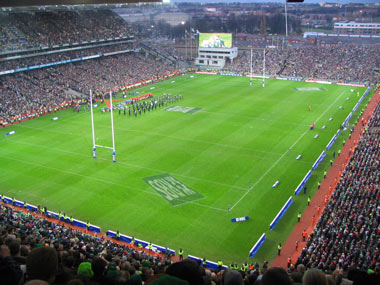 Teams and spectators stand for the English and Irish national anthems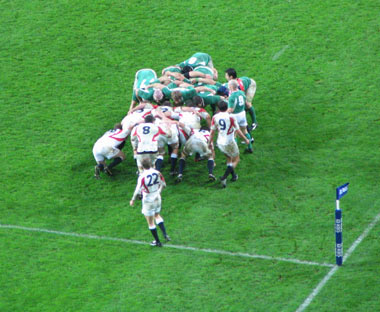 Ireland's pack crouch and hold for a five yard scrum on England's line
Ronan O'Gara slots home his fourth successive penalty in an unblemished record to take Ireland 29-13 ahead. O'Gara scored a total of 21 points on the day.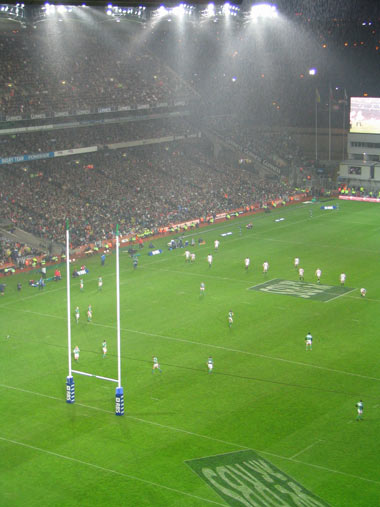 Ireland ready themselves under Croke Park's floodlights for Johnny Wilkinson's restart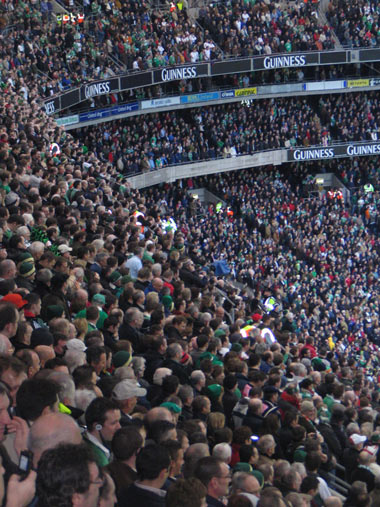 A packed Croke Park looks on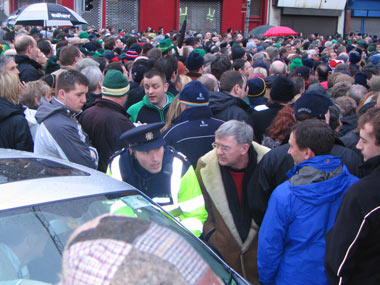 A Garda instructs a solitary car swamped by supporters on the way to Croke Park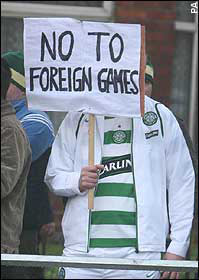 A demonstration was held before Saturday's encounter to protest the playing of 'foreign games' at Croke Park. This protester's unfortunate choice of attire epitomised the hilarity of the protest.