The Inside Story
Part I: Mount Carmel Encounters
Peter Berry  was admitted to Mount Carmel nursing home in Dublin on September 27, 1969 for examination for an aortic clot.  He had suffered a number of momentary seizures around that time but had delayed his entry to hospital until suitable accommodation became available.  He was eventually accommodated with a private suite at Mount Carmel, which had an entrance through French windows from the gardens.
At the time Peter Berry was Secretary of the Department of Justice and was the central cog in the State's security nexus.  He had joined the Department at the age of 17 in January 1927 and had served there under 14 Ministers for Justice.  From 1936 onwards he had been deeply involved in security work, even to the extent of writing and researching a number of books on the IRA and left wing organisations - these books were printed for circulation on a "top secret" basis to members of the Department, senior staff and Ministers of Justice. During the war years Gerry Boland, the then Minister for Justice, appointed Berry to a special security position within the Department to co-ordinate and supervise all security information and activity.  It was a role he was to continue to perform right through until his retirement in January 1971.
The  Garda Commissioner regularly reported directly to Berry. So too did the head of the Special Branch and the Chief Superintendent of the Garda security division, C 3.  He also had access to an ancillary security arrangement which was to prove crucial in the coming months.
Berry revelled in his central security role.  He had total command of the situation, his grasp of every detail was stunning and his absorption total. Thus he was not going to allow a mere hospital confinement to restrict his involvement and on his admission he had special telephones with scrambler devices installed at his bedside. Berry had a fascination for police technology.  He insisted on scramblers being attached to the phones of several people involved in security work.  Michael Moran used to complain that it took him 10 minutes to work out codes before he could have a telephone conversation with the Secretary of his Department from his home.
It was while Berry was a patient in Mount Carmel that he was to become embroiled in the most bizarre entanglement of even his most extraordinary career.
On the morning of Saturday, October 4, 1969, Berry was visited at the hospital by the head of the Special Branch, Chief Superintendent John Fleming and another officer.  They told him that an army intelligence officer, Capt.  James Kelly, about whom they had previous reports, had been in contact with the Chief of Staff of the IRA, Cathal Goulding, and that he had arranged a meeting for that afternoon at Bailieboro, Co. Cavan, with known subversive elements from Northern Ireland.  Berry was alarmed for there already had been numerous intelligence reports implicating Capt.  Kelly with subversives and there had been suggestions that he had promised them money and arms.
Berry was perhaps in a better position than anybody to appreciate the reliability of the information he had received and he was understandably alarmed.  When the two Special Branch officers had left, he attempted to telephone his Minister, Michael Moran, who was in Castlebar, his home town, for the week-end.  He then tried to contact the Taoiseach, Mr. Lynch, but he too had been out of town.  He then phoned Charles Haughey at his home at Kinsealy, Malahide.  Berry and Haughey were on good terms.  Only a week previously they had been in touch on another security matter and; of course, Haughey had been Berry's boss at Justice for a number of years in the early sixties.  They had got on famously then, apart from one celebrated row.  Berry always considered Haughey to have been the ablest of the 14 Ministers under whom he had served in the Department of Justice and he was sorry to see him depart for the Department of Agriculture in November 1964.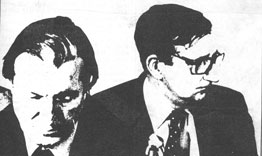 Haughey himself answered the phone at Kinsealy and he immediately agreed to come and see Berry that afternoon. He arrived at Mount Carmel at 3.30 pm approximately and was shown into Berry's suite.  The arrival of the Minister caused an unusual flurry. It wasn't that the nursing staff were unused to Berry receiving distinguished visitors, for among those who had come to see him were President de Valera and Archbishop McQuaid.  It was just that Haughey seemed to excite more attention.  The two had afternoon tea together and Berry told Haughey of the information he had received that morning from Chief Superintendent Fleming about Capt.  Kelly's meetings with  IRA leaders and the Bailieboro meeting which was taking place that very afternoon between Kelly and "known subversives".  Haughey was intrigued about the sources of this information and pressed Berry on these, Garda contacts, the reliability of it all etc. They then had a general chat about Mr. Berry's' physical condition - Haughey was genuinely concerned - and they reminisced about their days together in the Department of Justice.
Berry was dismayed to learn subsequently, that on the previous Thursday afternoon; October 2, 1969, Haughey had held a meeting at his home in Kinsealy with Captain Kelly and the then head of Military Intelligence,  Col. Michael Hefferon, at which they not alone discussed the forthcoming Bailieboro meeting but Haughey arranged for £500 to be paid to Capt.  Kelly, via Co1.  Hefferon to cover the expenses of the Bailieboro meeting and any subsequent follow-ups.  (See Co1.  Hefferon's evidence to the Committee of Public Accounts, Par.  4102).  Mr. Haughey denied any recollection of arranging the payment of £500 for Capt.  Kelly to finance the Bailieboro meeting to the Committee of Public Accounts (Par.  9148).  The Bailieboro meeting is of central significance to the arms crisis.  It was described by Capt.  Kelly as "the genesis of the plan to import arms".
On the evening of October 16, 1969, Mr. Berry  was again visited by Fleming and told in some detail of what had transpired at the Bailieboro meeting - how Capt.  Kelly allegedly had promised money and assistance in importing arms.  Berry knew that his Minister, Moran, was away so he contacted the Taoiseach's office.  Late that night the Taoiseach's private secretary, Bertie O'Dowd, came to Mount Carmel and they arranged for the Taoiseach to call early next morning.
Berry started to undergo complicated medical tests  early on October 17 and a rubber tube had been inserted into his nostril to his stomach by the time that the Taoiseach arrived through the French windows at 9.00 am.  Berry told the Taoiseach of Capt.  Kelly's involvements and of his assurances at Bailieboro in front of known members of the IRA.  He also mentioned to Mr. Lynch that Kelly had promised £50,000 for the purchase of arms and they (Le.  Messrs Lynch and Berry) speculated on where this money might be coming from.  Berry mentioned two prominent members of TACA as possible sources and Mr. Lynch replied that these men didn't hand money over so easily.
Mr. Berry's recollection of this meeting was less precise than was usual for him, because of the medical  treatment he was undergoing and because of drugs he had been given to facilitate these.  However, he was quite certain that he told Mr. Lynch what has been outlined above.
As a nurse had to keep interrupting their  conversation every five minutes to spoon liquid from the tube in Mr. Berry's nostril, Mr. Lynch got irritated and left.  Mr. Lynch now acknowledges that this hitherto unrevealed meeting took place but disputes that Mr. Berry told him anything about the Bailieboro meeting or mentioned Capt.  Kelly at all.  Mr. Lynch says that they discussed merely vague reports of arms importations at Dublin airport.  He says he had asked Mr. Berry why those involved weren't "nabbed" and that it was explained to him that were this done secret sources within the IRA would have been exposed.
However, there is independent evidence  to show that Mr. Lynch's recollection of this meeting may be mistaken.  A few days later Jim Gibbons, the Minister for Defence, enquired of Colonel Hefferon, the Director of Military Intelligence what Capt.  Kelly had been up to at Bailieboro.Mr. Gibbons said that the Taoiseach had had a complaint from Mr. Berry who had received a report on Capt.  Kelly's activities at Bailieboro from.  the Special Branch.  Gibbons made reference to the fact that there were tubes sticking out of Mr. Berry when the Taoiseach visited him -it was a jocose and entirely uncruel reference, but it does show that Mr. Lynch did mention to Mr. Gibbons at the time that Mr. Berry had raised the issue of the Bailieboro meeting.  Incidentally, there was no way that Col. Hefferon could recall later that Mr. Berry had tubes sticking out of him were he not informed of this indirectly by the Taoiseach.
Thus it would appear that Mr. Lynch first got to hear of the promises of money to the IRA, the discussion about guns and the activities of Capt.  Kelly some six months before the date, April 20, 1970, on which he has consistently maintained was the first occasion he knew anything about the arms plot.  It would seem therefore that Mr. Lynch either entirely forgot about his conversation with Mr. Berry on October 17, 1969, or that he failed to make a connection between what he heard then of Capt.  Kelly's activities and the April 1970 attempt to import arms to Dublin airport.  It is difficult to understand however why Mr. Lynch didn't pursue the issues raised by Mr. Berry at another and more convenient time.  At no stage did he return to Mr. Berry and ask for clarification or elaboration of what had happened.
Part II: Supergrass
The Special Branch information was unusually precise and authoritative.  A very senior member of the IRA  army council and headquarters staff had been leaking information to the Gardai for several years.  Detailed reports were supplied by him about IRA meetings, arms movements, strategy, contacts, etc.  But not alone that, the Special Branch had access to a second top IRA source.  This person was also a member of the army council and his information provided a useful cross-check to the reports of the first contact.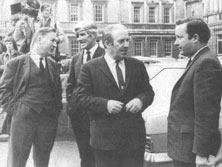 One of these sources was reporting directly to a former head of the Special Branch, Phil MacMahon, who because  of the excellence of this inside track on the IRA, had been retained on a special financial arrangement as a consultant to the Gardai.  MacMahon had been one of the most outstanding members of the State's secret police.  He had been spectacularly successful as a Detective Inspector in the Special Branch during the IRA's border campaign in the late fifties and had even managed to cause division within the movement by having an IRA leader released from prison with a message to GHQ staff that if the campaign was called off the IRA prisoners would be released. Even by the beginning of 1957 MacMahon had managed to cultivate a number of key "informers" within the movement and right through until 1971 he continued his contacts with these with enormous success.  So high was MacMahon's reputation with the Garda force that when he reached retirement age in 1966 a special order was invoked to extend his tenure as head of the Special Branch - he had by then become Chief Superintendent - for a further two years.  He was the only member of the Garda Siochana ever for whom such a provision was made.
Even when these two years expired there were attempts made to have him retained for a further period but it proved to be impossible because of opposition from the Garda Conciliation Council, which was concerned about the promotional opportunities that would be blocked by a continuation of this arrangement.  However a special deal ~as worked out by the then Garda Commissioner, Mr. Carroll and the then Minister for Justice, Brian Lenihan, according to a variety of sources.  The deal was also done with the express sanction of the then Taoiseach Mr. Lynch who had a personal interest in the affair.  He and his wife, Mairin, had once occupied a flat in the MacMahon house in Dundrum and had become close friends with MacMahon.
The deal was that MacMahon would be retained in a consultancy capacity to the head of the Special Branch and paid out of the secret service fund.  It also appears likely that the money which he was paying to his IRA informant would have been paid from this fund also, although we have been unable to establish that the IRA contact was in fact paid anything at all.  There is some evidence to suggest that the IRA person involved was informing for what appeared to him to be genuine idealistic reasons.
In 1968 there was a change of both Minister for Justice and Garda Commissioner and the arrangement with MacMahon was explicitly sanctioned by the new encumbrances, Michael Moran and Michael Wymes respectively. The whole issue of the secret arrangement with MacMahon almost came to light in 1968 when the Committee of Public Accounts protested to the Dail that the Comptroller and Auditor General had been refused access to certain files in the Department of Justice.  Berry had refused to release the files when asked by the Comptroller to do so, on the grounds that they contained information of a high security nature.  A major row erupted and eventually broke in the Dail on November 20, 1968.  Major de Valera was especially vehement on insisting that the refusal was improper and only Sean MacEntee, who was then a backbencher, spoke in favour of keeping the files secret.  Brian Lenihan who had sanctioned the arrangement refused to intervene in the debate and explain to the House the nature of the files in question.  Peter Berry was incensed by this failure as he was with the Taoiseach's refusal to intervene, as he, Mr. Lynch, has also been party to the deal.
The arrangement with MacMahon was critical in the unfolding saga of the arms crisis and it is ironic to recall that he was promoted to the rank of Chief Superintendent by Mr. Charles Haughey, when he was Minister for Justice.  The arrangement involving MacMahon was not the only such arrangement it would appear.  We have been unable as yet to discover the nature of the other deal, however it does not seem to have been central to this story.  The other IRA informant seems to have been leaking information directly to Chief Superintendent John Fleming himself.
A number of people were aware of these informants and secret arrangements, including Michael Moran, the then Minister for Justice, Peter Berry of course, possibly one of the Assistant Secretaries in the Department of Justice, Chief Superintendent Fleming and the head of C 3, Chief Superintendent Pat Malone, later Wymes's successor as Commissioner.  Moran was unhappy about the arrangements and was deeply suspicious of any information emanating from informers on the grounds that these must be corrupted people in the first place.
However, he appears to have been the only sceptic.  The two IRA sources had proved reliable time and again over the previous few years and they cross-checked each other with remarkable consistency.  It is interesting to note that once the IRA split occurred at the end of 1969, secret information coming through to the Special Branch was almost negligible as far as the Provisionals were concerned.  It was for this reason that the Special Branch had no advance information about the attempted arms importation at Dublin on the week-end of April 18/19 , 1970, and didn't know of John Kelly's involvement until after the dismissal of the Ministers on May 6.
These revelations refute two persistent charges made about the arms crisis by Kevin Boland.  It was not true that Peter Berry had a secret intelligence force in operation, reporting directly to him and independent of the Gardai Boland went on to allege that this intelligence service had various ministers under surveillance and this too was untrue.
It was also false to allege that the Taoiseach, Mr. Lynch, had been guilty of felon setting in that he was the person to expose the identity of John Kelly in his dismissal of the Ministers and his "going public" on the entire affair.  John Kelly didn't come to the attention of the Gardai until he appeared on a Seven Days RTE television programme on the evening of May 8 - two days after the ministers were fired.
PART III CHAOS IN THE CABINET
It was during the week in mid-August 1969 when Northern Ireland erupted that the seeds wee set within the cabinet for the arms crisis of nearly nine months later. Neil Blaney was the first to become embroiled.  Just before midnight on August 12, the telephone at his home in Sutton started to ring with startling information from the Bogside.  It was he who alerted the Department of Foreign Affairs that night and started the process for a special cabinet meeting the following morning.
Jack Lynch arrived armed with a statement on the situation prepared by civil servants.  When he read its contents Haughey and Boland threw their eyes to the ceiling and immediately started the process of re-drafting it for the purposes of the Taoiseach's TV address that night.  It was the only statement on the Northern situation that the cabinet was to discuss in detail throughout the entire period relevant to this article.  And the reason why it was the only statement to be considered by the cabinet as a whole was because, almost from the outset on August  13, Haughey, Blaney and Boland, supported by Gibbons, Lenihan and Flanagan, assumed dominance in the discussion.            
It was they who virtually railroaded the speech through and it was they who dictated its very militant line: "The Stormont Government evidently is  no  longer in control of the situation, which is  the inevitable  outcome of policies pursued for decades by them.  The Government of Ireland can no longer stand by .  .  .  ."The employment of British troops is unacceptable and is not likely to restore peaceful conditions".
These sentiments, expressed in the context  of sending the troops to the border to set up field hospitals, was tantamount to a declaration of war on Northern Ireland and was entirely uncharacteristic of the more moderate tone typical of Jack Lynch.  But the fact is that the cabinet got out of his control that day, indeed if it were ever within his control, until sometime after May 1970.  And there were taken a series of decisions that week which were to greatly undermine his position and deprive him of a direct involvement in what was happening in relation to Northern Ireland.
In the first place, Haughey and Gibbons were given  joint authority to do whatever was necessary to revamp the army in the light of the emergency.  Then the Government decided to make funds available for the relief of distress in Northern Ireland, to be administered by Haughey.  They decided to set up a propaganda unit and a sub-committee consisting of Haughey, Blaney, Faulkner and Brennan, was established to keep in touch with what was happening on Northern Ireland.  Mr. Lynch was to have no direct involvement in any of these enterprises personally, except for the propaganda campaign which proved to be a costly and ridiculous exercise.
In spite of the fact that the militants seemed to get their way almost entirely that week, Kevin Boland  was unhappy with the tone of much of the discussion, which he believed was characterised by a desire to ensure that the status quo remained undisturbed in the South, whatever the cost in terms of Northern Ireland.  He made an issue of the withdrawal of troops from the UN peace-keeping force in Cyprus and the call up of the army reserve and when he was defeated on this he resigned.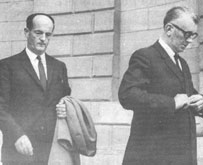 Boland had been unhappy for quite a long time  about the rift of Fianna Fail policy.  He was particularly incensed with the report of the committee on the Constitution, which reported in 1968 and had George Colley as chairman.
It proposed the repeal of Articles 2 and 3 of the  Constitution, which refer to the national territory consisting of the whole island of Ireland and asserts the right of the Parliament and Government of Ireland to have jurisdiction over the whole of the national territory.  Boland saw this as an attempt to renege on what was absolutely fundamental to
Fianna Fail.  He was also unhappy with the drift  towards unbridled capitalism which had occurred under Lemass and was continued under Lynch.
Boland reflected more than anybody the basic dichotomy of Fianna Fail.  Its origins were in militant republicanism, tinged with a little socialism, but over the long  years in power the party had drifted far from those origins, especially on economic policy, although the national question remained the more emotive.  It was the tensions created by this basic dichotomy within the party which resulted in the arms crisis.
Blaney was dispatched to get Boland to change his mind and then Sean McEntee, who by this time had retired from the Dail, was sent out to Boland's home at Rathcoole on a similar errand.  However, Boland was adamant and was intent on going to the North with a group of traditional Fianna Failers who had gathered some guns and thought they could be of some assistance.  Boland didn't think much of this escapade but believed it better than nothing.
Eventually President de Valera was asked to intervene.  Boland was asked to go to Aras an Quatrain and there the President made the case that if Boland left the Government he might precipitate a political crisis which could result in Fine Gael coming to power at this critical juncture of the national life.  Boland refused to be persuaded and in any event was no longer blinded by the charisma of the grand old man of Fianna Fail- his disillusionment had run deep.
However, he agreed that it would be unfortunate if he were to be in any way responsible for allowing Fine .Gael into Government at that time and he consented to remain on in the cabinet.  He did so somewhat ungraciously and on the understanding that he would contribute nothing on Northern policy.  His resignation had lasted for only a little over 24 hours - from lunchtime Friday, August 16, to the afternoon of the following day.
From time to time, however, Boland scribbled notes to Blaney during debates on particular issues and he chatted to Michael Moran, who sat beside him.  Boland was to be unaware, apart from the persistent groundswell of rumour of any activity related to arms until a fateful meeting sometime in late February or early March of 1970.
The effect of the decisions of that mid-August week was to place Haughey in a central role in relation to handling the Northern situation: he was a member of the cabinet sub-committee on Northern Ireland, he and Gibbons were delegated to refurbish the army and it was he who was to have authority over the administration of relief funds for the North.  Given that he had taken a line in cabinet widely at variance with that of the Taoiseach, this was to say the least a foolish decision.  But when this mistake was compounded by also placing Blaney and Gibbons in key positions, then some kind of major confrontation was inevitable.
It has to be recorded at this stage that Jack Lynch had failed to establish his authority over the cabinet at any stage since he had become Taoiseach in November  1966.  He had felt insecure from the beginning, knowing that he didn't have anything like the same stature as his two predecessors in office.  Also he was a compromise choice as Taoiseach and although he would almost certainly have won the leadership election in his own right had he con.
tested from the outset, this did weaken his position considerably.
In  addition there was constant tension with Blaney.  He had wanted to shift Blaney out of Agriculture into a new Department of Regional Planning after the June '69 election but Blaney had defied him.  He was also conscious of the barely concealed contempt of Kevin Boland.  All of this made his handling of the cabinet difficult at the best of times, but in difficult times impossible.  An inescapable conclusion from researching this article is that a great deal of the blame for what happened lies with Jack Lynch, not because of any deviousness or duplicity on his part, as some of his enemies would like to allege, rather because of an indecisiveness and weakness which was responsible for a great deal of the chaos that ensued.
Jack Lynch attained his real stature after the arms crisis, when he gave cohesion and leadership to a divided party, weakened Government and stunned nation.  With are.  structured cabinet he was able to assert his authority and leave his own mark, especially on Northern Ireland policy.  It is certainly arguable that the nation was very fortunate to have his calm leadership during the days of the  worst violence in Northern Ireland, but this article must concern itself with the less glorious aspect of his period as Taoiseach.
The contradictions within the Cabinet on Northern policy reached farcical proportions later on in  1969 and early 1970.  Lynch had made a very conciliatory speech in Australes in September but this was flatly contradicted by a speech by Blaney in Lettering in December, in which he said one couldn't rule out the use of force as a solution to the Northern Ireland problem.  Then at the Fianna Fail Ard Fheis in January 1970 there were further contradictions on view between the positions of Kevin Boland and the Taoiseach.  At no stage did the Taoiseach attempt to resolve these divergences by discussion in Cabinet.
PART IV APPEALS FOR HELP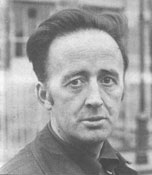 Capt. Jim Kelly was on holiday in the middle of August 1969. He was at the time dabbling with the outlines of a book on peace-keeping operations and divided communities - he had been to Cyprus and the Lebanon with the UN-and his brother Fr. Martin Kelly, who was based in Belfast, suggested that he come North for a few days to observe the scene there. Kelly agreed and on August 12 he drove to Belfast and met his brother.

Almost on impulse they drove across to Derry to see the Apprentice Boys parade there and they were present for the rioting and disturbances that ensued.  They met Paddy Doherty that night - Doherty.  was head of the Bogside community association - and the following day went over to Belfast.  There they met up with Paddy Kennedy, MP at Stormont for Belfast Central, and member of Gerry Fitt's Republican Labour Party.  Fr.  Martin Kelly had known Kennedy for some time.  They were with Kennedy during the disturbances in Belfast on August 13.
Capt.  Kelly was understandably moved and shocked by what he saw.  He returned to Dublin the following day and reported to his superior officer, the Director of Intelligence, Col. Hefferon, who instructed Kelly to keep in contact with  Kennedy and anybody else he could come in touch with, as the army's intelligence on Northern Ireland was almost non-existent.  This was how Captain James Kelly came to be involved in the bizarre saga of the arms crisis.
It was the Belfast violence that really stirred Southern emotions on the Northern issue at the time.  The tales of how an RUC armoured car drove through the Falls spraying bullets into the Davis Street block of flats and of the armed attack from the Shankill aroused deep feeling.  The Southern public, and for that matter the Southern Government, were not to know at the time that the IRA had been instrumental in causing the ferocity of the violence directed against the Catholic population.
On Wednesday, August 13, a group of IRA men based in the Leeson Street area of the Lower Falls opened fire on an RUC station in an attempt to divert RUC attention from Derry.  Then, when the onslaught on the Catholic area occurred the following night, the IRA was shown to be al most entirely ineffective.  It was the combination of these two factors which caused outrage within republican circles in Belfast.
Old time IRA men, such as Joe Cahill, Jimmy Steele,  Billy McKee, Frank Card, John Kelly, Billy Kelly, etc.  streamed back to the movement and their joining was to cause tension almost immediately.  In the first place they disagreed strongly with the "action" taken on August 13, then they deplored the unpreparedness of the organisation for the "pogrom", as it was dramatically and fantastically described.  They were also out of sympathy with the convoluted Marxism which had been  infused into the movement during the sixties and this led them to be deeply distrustful of the leadership in Dublin.
There was also a series of deep personality clashes between some of the existing members of the Belfast IRA leadership and some of those who now rejoined the movement - this was to add more fuel to the murderous fires of resentment which were to permeate the Belfast IRA over the following months, indeed years.
As had happened in the Bogside, once the immediate violence subsided in Belfast, barricades were thrown up around the most vulnerable Catholic ghettos and defence committees established.  The defence committees in the various parts of the city came together under the title Central Citizens Defence Committees and it was this body which was the most highly profiled in the ensuing weeks.
Almost immediately, streams of delegations began to arrive in Dublin and all of them were looking for one commodity: arms.  Among the first to arrive were three Stormont MPs, Paddy Kennedy, Paddy Devlin and Paddy O'Hanlon.  They arrived in Dublin on the evening of Saturday, August 16.  As they passed through O'Connell Street there was a meeting taking place at the GPO in connection with the Northern situation.  They parked their car, climbed onto the platform and one of them made a public appeal for arms.
Although the British army had by then intervened onto the streets of Belfast and Derry, there was still an enormous fear that there would be another attempted pogrom, for there was a widespread belief - entirely incorrect as it transpired a long time later - that the attack on the Falls on August 14 had been preconceived and organised, with the assistance of the RUC and B Specials, by a Loyalist group which was threatening to take over the Northern state.
The three MPs made their way from O'Connell St.  to the Department of Foreign Affairs where the most hysterical of them physically attacked a junior official who told him that the minister was unavailable.  They then went around the comer to Earlsfort Terrace, to where the Labour Party headquarters then was.  There they met Brendan Corish and Brendan Halligan and again they appealed for assistance in getting arms.  Both Halligan and Corish were openly sympathetic and said that the Government should give them whatever assistance of this kind that was necessary but that there was little they could do personally or as a party.  Two of them met Capt.  Kelly that night and discussed the situation.  The following day, Sunday, Kennedy met Kevin Boland who was initially very off-hand and held out little prospect  of assistance from the Irish Government he did not reveal to Kennedy that he had resigned earlier that week in protest against the Government's apparent indifference to the Northern situation.
Once the Northern crisis erupted several businessmen, mostly associated with T ACA, offered financial assistance to Northern groups for the purchase of arms.  Charlie Haughey's brother Padraigh ("Jock") got involved in these machinations at an early stage and went to London where he had a meeting with Cathal Goulding in The Irish Club.  There Haughey promised Goulding £50,000 for the IRA and made a down payment of £5,000.
It is important to emphasise that this money had nothing to do with the £100,000 voted by the Dail as a grant in-aid for the relief of distress in Northern Ireland.  It seems that this money was raised by an Irish priest working in London who had associations with wealthy Irish immigrants.  This priest had also close' associations with the Haughey family.
There were other offers of aid, running to several thousands of pounds, from a variety of other sources and of course guns were emerging from under beds all over the country and being ferried to the North through a variety of means.
One Fianna Fail TD from a Cork constituency brought guns in the boot of his car to the car park of Leinster House.  There the guns were transferred to the boot of the car of a Fianna Fail senator from a Northern county and then brought into Northern Ireland.
In addition to all this an arms importation was arranged from England and brought through Dublin airport by Jock Haughey and Cathal Goulding.
There was a general feeling at the time that whatever means were required to provide assistance for the Northern beleaguered minority should be adopted, even if it meant consorting with the IRA; whose politics were of a very different hue from that of those willing and able to provide assistance.
There have been persistent allegations stemming from the official IRA and from Sinn Fein, now the Workers Party, that Fianna Fail was engaged in a concerted plot at the time to split the IRA and run its own private army in the North.  It is argued that it was these endeavours which led to the split in the IRA and the formation of the Provisionals.  Neil Blaney has since given credence to this theory by his boast that he and his associates helped start the Provisional IRA.  However the fact of the matter is rather different.
The IRA split, as we shall see, occurred in the first instance for reasons internal to Belfast and entirely divorced from whatever inducements or developments there may have been elsewhere.  Secondly, there is a lot of evidence to show that whatever was going at the time, in terms of money and guns, went to the Officials as well as to those who later became the Provisionals.
The activities of private financiers for guns will be the subject of a further investigation, sufficient to mention here is that no Government funds went to the IRA or any Northern defence group until well into October 1969 and what was happening in August and September of that year was of an entirely freelance character.
Not that of course these freelance operations didn't attract the attention of the Special Branch and other sections of the Gardai.  Indeed for the first month or so after the 'troubles broke in the North the Gardai and the Department of Justice were unusually well informed about what was happening for they had not alone the gilt-edged information streaming from the top level informers within the IRA army council but they had excellent on-the-ground intelligence from Northern Ireland.
In April of 1969 Moran instructed the Garda Commissioner to send two senior Garda officers into the North to decipher the mood of public opinion there at the time and to report on developments on the minority side.  Two uniformed superintendents went North and came back with quite useful information which Moran relayed to the Government.  Then on August 8, before the troubles broke that month, Moran directed that other Garda officers be sent in.  His only precise directive was to make sure that they didn't have Mayo or Cork accents and that they had a good local knowledge of the areas to which they were going.
Altogether 15 Gardai went, all from the uniform branch as it happened.  There was a sensation on this issue in the arms trial after Berry had sworn that no special branch  men were sent and assistant commissioner of the Gardai, John Lincoln was asked if any of the Gardai sent North word ex-Special Branch and he claimed privilege.  He did so apparently simply because he didn't know whether there were any ex-Special Branch men among them, but, in fact; there were not.
The reports from these officers were read out at  cabinet meetings and the name of Capt.  Kelly had started to crop up in them before the operation was discontinued in late September 1969.  Of course Capt.  Kelly's name had been cropping up in the.  usual Special Branch reports from an early stage as well but the first dramatic piece of Special Branch acquired intelligence was that a cabinet minister had met Cathal Goulding.  Moran raised this at a cabinet! meeting in late August 1969 and Haughey immediately volunteered, "Oh yes, that could have been me.  I was asked to see someone casually and it transpired to be this person.  There was nothing to it, it was entirely casual."
Later when Chief Superintendent Fleming stated  to the Committee of Public Accounts that Haughey had met a senior IRA man, Haughey vigorously denied this.  How this discrepancy occurred is difficult to understand, for if he had freely and gratuitously admitted it to his cabinet colleagues in August 1969, why should he deny it later on? One explanation could be that at Cabinet Haughey was acknowledging having met an IRA man, not specifically Goulding.
PART V  HAUGHEY LENDS A HAND
Capt.  Kelly with the authority of Col. Hefferon  returned I to Belfast in late August and again in the second week of September.  On this second visit he met several republicans and attended a significant meeting in the home of Gerry Fitt MP on the Antrim Road on Saturday, September 13.  Attending this meeting were Fitt, Capt.  Kelly, John Kelly and his brother Bill, both members of the IRA, and both activists in the fifties.
Capt.  Kelly made a full written report of his visit  to Belfast for submission to Col. Hefferon on his return.  Hefferon passed the report on to the Minister for Defence, James Gibbons - the Director of Intelligence at the time had direct access to the Minister for Defence.
A section of that report reads:  "Fitt  made clear the urgency of the situation and that it was of paramount importance to get in arms immediately.  I suggested that there might now be a short period of calm in which to organise.  Maybe I deviate here slightly but I think it emphasises the situation in Belfast.  '.  .  .   .no, you have it all wrong.  It could happen any time.  It could happen this minute.' Fitt said.  At that moment the door burst open and Mrs.  Fill rushed in.  'It's on Gerry, it's on.' This was what the  papers described as the New Lodge Road incident.  New Lodge Road abuts onto the Antrim Road and is close to Fitt's home.  The two Kellys said it was OK, that the boys were out.  Fitt called Lisbum and urged the immediate dispatch of soldiers.  Incidentally, Fitt is not protected by the authorities at the moment but by republicans".
The report emphasises the degree of naked hysteria  that was prevalent in Belfast and the unanimity of the appeal for arms.
On his return to Dublin on September 16, Seamus  Brady a former journalist who was a close friend of Neil Blaney and who had assisted Capt.  Kelly on his most recent trip to the North in introducing him to journalists etc., suggested that he (Capt.  Kelly) should meet Blaney.  They met at Blaney's home and exchanged information and then at Blaney's suggestion and arrangement, Kelly drove out to Haughey's home.
This was to be the first of many meetings.  Inevitably they discussed the demands being made repeatedly by groups in the North for guns and money and also for training.  Haughey was cautious about involvement with most of the groups that had come down and discussed with Kelly various individuals who had made requests for assistance.
They met again on a number of occasions over the following few weeks.  One of these meetings, again at Haughey's  home was to receive a delegation from the North, consisting of Hugh Kennedy, Paddy Devlin, MP, and Jim Sullivan.  Kennedy had been associated with an Irish semi-state organisation in Belfast before the troubles broke out in August.  Through a series of accidents he had become embroiled in the CCDC and, again through accident, had become publicly very identified with the CCDC through a television appearance.  Sullivan was adjutant of the Belfast IRA battalion at the time and had played a notable part in the defence of the Falls on August 14, meriting the open praise of the parish priest of the area during the course of the following Sunday's sermon.
Sullivan was heavily identified with that faction of the Belfast IRA which was loyal to Cathal Goulding and the  Marxist trend within the movement.  This meeting had been set up quite fortuitously by a journalist from the south who happened to meet Hugh Kennedy in a hotel in Belfast and was asked to make the introduction to Haughey.  There were subsequent allegations that this journalist was an agent of the Dublin Government but these are entirely groundless.
There was the predictable request for arms made at this meeting and a general discussion ensued on the issue.  Haughey made it plain that there would be money avail able from the Government for the purchase of arms and so stated quite emphatically that whatever was done would have to be done through the aegis of the national army - Hugh Kennedy is quite clear that Haughey said this.
The delegation left and on their way back through Dundalk they set up a bank account with an opening balance of £5 in anticipation of Haughey sending the Government money through them.  However, Haughey was worried  about any association with an admitted IRA man such as Sullivan and in any event he didn't like Sullivan's approach.
Shortly afterwards one of those involved in this meeting,  spoke at a semi-public meeting in Belfast and claimed that he personally had been promised £50,000 for the North by Charlie Haughey and that this money would be used for the purchase of arms.  A few days after this happened, Billy Kelly, whom Capt.  Kelly had met in Fitt's house on September 13, contacted Capt.  Kelly and told him what had been said by this individual.  Capt.  Kelly informed Haughey and that was the end of the prospect of dealing with this group as a group.  Haughey made it clear at this meeting with Capt.  Kelly that if a proper committee were set up in the North he would channel funds through it, but he would have to be satisfied with the personnel involved.
Capt.  Kelly passed on this information to Paddy Kennedy and Kennedy started to put together a committee of eminent respectability.  It would cause untold embarrassment among the Belfast Catholic middle classes today if hose names were now released, especially as, to a man (there were no women involved), they were in favour of getting arms as quickly and as plentifully as possible.  At the last moment some of the more notable personages on the committee got cold feet and withdrew.  As the meeting with Haughey had been arranged anyway, Paddy Kennedy went ahead.  In the event he was almost on his own going in to see Haughey - John Kelly, the Belfast IRA man, came in with him to make up the numbers, some of the middle class notables having failed to show up at the last moment.  Capt.  Kelly was also present for the meeting.
The meeting was brisk, Haughey making it clear that money would be available from his Department to an account opened by Kennedy's nominees, whom Kennedy named at the meeting.  Haughey was satisfied with the nominees and therefore the grandiose committee which Kennedy had brought together simply faded away.  Towards the end of the meeting there was a brief reference to arms, Haughey indicating that he knew clearly the purpose for which the fund was being set up.
As they left Government buildings, John Kelly said, "That's clinched it".  Finally all the promises that had been in the air about aid from the Dublin Government seemed to have materialised.
While it was by no means irresponsible to meet the persistent demands of representatives of the Northern  minority community for assistance in the purchase of arms, it was naive to expect that giving money to any group in Belfast at the time would not lead to factionalism and misappropriation.  The fact was that the politics of the Belfast Catholic ghettos were pretty primitive and irrespective of how respectable a committee of trustees might be there were bound to be irregularities. 
PART VI  PRIMITIVE POLITICS IN BELFAST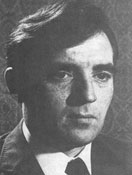 As mentioned above, the Belfast IRA was on the verge of splitting anyway.  The old timers had flocked back into the movement after August '69 and they were entirely disaffected from the socialist, non.  militarist trend which had infused the movement in recent years.  Gradually they worked their way onto the Battalion staff until they had a majority and then they planned a coup against the established leadership.
At a meeting in a school gym in North Queen St.  the traditional element met at 6.00 pm on the evening  of September 22, an hour prior to a scheduled meeting of the Battalion staff.  There they planned to oust Billy McMillen from the position of Belfast OIC and break off all links with the Goulding leadership in Dublin. 
As they streamed out of this meeting the clicks  could be heard on their short arms as they got into cars for the short journey across to the IRA headquarters in Cyprus St., off the Falls Road.  The hard-liners who went over to that Battalion meeting were Jimmy Steele, Billy McKee, Leo Martin, Seamus McCollum, John Kelly, Jim Webb and Tom a Donnen.  There was a minor confrontation on the stairway at Cyprus St.  and John Kelly and Billy McKee drew guns on McMillen.  However a compromise was reached at the meeting whereby McMillen was retained as OIC on the understanding that all links were broken off from Dublin and an abstention from the forthcoming IRA convention which was due to take place within a matter of months.
However, McMillen was only playing for time and it soon emerged that he was back in touch with the  Dublin leadership and that nothing had really changed.  From then on the IRA in Belfast had effectively split.  The split at the IRA convention in early January of 1970 merely rationalised a de facto situation that existed in Belfast.  It was into this milieu that the funds that Haughey was releasing from the Grant-in-Aid was to flow.
The authority under which Haughey gave money to this Northern committee was a Government decision on August 16 which stated: "A sum of money - the amount: and the channel of the disbursement of which would be determined by the Minister for Finance - should be made available from the Exchequer to provide aid for the victims of the current unrest in the Six Counties".  On the same day the Government Information Bureau announced that: "The Minister for Finance will make funds available for the relief of victims of the disturbances in the Six Counties and he will have early consultations with the Chairman of the Irish Red Cross".
As is evident "from the above the initial idea was that Government funds should be administered by the Irish Red Cross but it quickly became apparent that under their charter they would be unable to operate in Northern Ireland.  However, a fund was set up, technically a Departmental Suspense Account, until the Dail voted the necessary sum.  A sum of £100,000 in the form of a Grant-in-Aid was voted by the Dail on March 18, 1970.  The arrangement was that monies would be sent from the Departmental Suspense Account to the Red Cross account at the Bank of Ireland, College Green and then transferred to the Bank of Ireland, Clones, where the nominees had opened an account on October 15.  Capt.  Kelly was designated as the liaison officer between the account holders and the Department of Finance and the arrangement was that he would  come into the Department, see Mr. Haughey's private secretary, Tony Fagan, say how much was required and then the money would be transferred to the Clones Bank via the Red Cross account at College Green.  There was no indication given at the meeting between the delegation and Haughey how much money would be involved but from indications that became apparent later on it seems that Haughey had in mind a sum of about £50,000 and was annoyed when it began to go beyond that amount.
While it seems that Haughey intended that the  money should go for a once-off purchase of arms, which would relieve the vulnerability of exposed areas in Northern Ire.  land, the various factions in Belfast had other ideas.  The signatories to the account were under immediate personal pressure and indeed the very first cheque signed on the Clones account was done, virtually with a gun to a head.
This cheque was for £2,000 and an Official IRA officer motored post-haste to Clones where he cashed it and returned to Belfast with the money.  This was then supposedly paid out in sums of £5 to single men and £10 to married men who were either manning barricades or prevented  from going to work or collecting the dole because of the prevailing danger.  In all a total of £31,150 was spent in this way and of this about £22,000 went to those involved in the Provisionals, or what was to become the Provisionals and the rest went to the Officials.
In many cases this money did relieve distress, but it must be stated that it most cases it simply went towards financing the two organisations concerned, or at least  some of the members of these organisations.  It is alleged that some of the money that went to the Officials was rerouted back to Dublin for GHQ expenses and there is evidence to believe that the Provisionals were thankful for this financial injection at a time when bank raids were neither as profitable or popular as they were later to become.  The account signatories quickly became merely tokens.  they had no real power over how the monies were in fact dispensed.  Haughey, of course, had no means of knowing what was happening to the money and certainly there were no grounds for believing that this is what would happen if money was provided. 
It was decided to transfer the account to the Munster and Leinster Bank in Baggot St.  on November 12 because this would be more convenient and large sums of money to be paid out in cash would cause little difficulty and create little attention.
Two days after the opening of the Baggot St.  account, two subsidiary accounts were opened in the fictitious names of George Dixon and Anne O'Brien.  The Dixon account was to finance the purchase of items and the O'Brien account was for The Voice of The North, which was a virulently traditionalist publication, edited by Seamus Brady, Blaney's close associate.  Both subsidiary accounts were financed from the main account.
While it is probable that the financing of arms purchases was never intended through the provision of funds by the Government, there was an explicit veto placed on financing The Voice of the North by the Taoiseach.  Thus the £4,500 paid out of this account for this purpose would certainly appear to have been improper.
In all £38,249.  13.9 was paid out of the George Dixon account and the accountability for this leaves a lot to be desired.  Capt.  Kelly stated in evidence that £32,500  was used for the purchase of arms in Germany, of which £26,000 to £28,000 had been paid for arms and the balance on expenses.  Capt.  Kelly said that £850 financed a trip to the United States and £1,600 an abortive arms purchase in England.  This left £3,300 which could not be accounted for at all.
PART VII  HOW OT TO PURCHASE ARMS
These attempted arms purchases were of ,an extraordinary bizarre nature.  They all involved John Kelly, the Belfast republican who was later to be a defendant in the arms trail.  Incidentally, John Kelly was the George Dixon of the subsidiary arms account.
The first attempted purchase was in London and was organised by Jock Haughey.  Jock had attempted another arms purchase in London a month or so previously in con junction with a member of Saor Eire but this had come to the notice of the British Secret Service and was aborted.  Incredibly, Jock was attempting now in late October another arms purchase in London via the same contact man who was involved in the earlier attempt.
Haughey and Kelly went to an address in Oxford St.  and met a Peter Markam Randall with whom they discussed the  purchase of arms.  They soon discovered that they were under surveillance and after two days.  of fruitless negotiation they returned to Dublin separately.  They telephoned Markam Randall saying they had been suddenly recalled and they invited him to Dublin.  Shortly after he arrived he enquired if he could see IRA training camps and he then offered money to John Kelly to act as an informer.  Kelly played him along for a while as a group of IRA hit men arrived down from Belfast.  It was only through the intervention of Capt.  Kelly that Markam Randall was not assassinated in his room at the Gresham.  However, they had thrown away a total of £1,600 on this attempt.
The next endeavour was probably more fruitful potentially, for it involved the reactivation of the IRA contacts in the United States.  John Kelly and Derry IRA man, Sean Keenan travelled to America in December and got in contact with former Senator Liam Kelly who had assisted in gun running in the fifties.  They also made contact with the  people who were later to form Irish Northern Aid and through these they got in touch with arms dealers and made arrangements with the dockers union in New York to have a consignment smuggled out on board a ship for Ireland.  They returned shortly after New Year's Day, pleased with the contacts they had made but were informed by Capt.  Jim Kelly that they would have to forget their American adventure as Neil Blaney, through a friend of his, Albert Luykx, had arranged a deal on the continent and as there was a question of urgency about all this it would be better o go the continental route which would be quicker.
Blaney by now had assumed a central role in the entire affair and he was to direct operations in relation to the purchase of arms henceforth.  John Kelly was fiercely opposed to scuttling the American arrangement in favour of the continental deal but felt he had to comply.  At the end of January John Kelly took off for the continent with £3,000 in a brown paper bag.  He travelled from Belgium to Germany by train and got alarmed at the border when a customs official entered his carriage.  Kelly was about to surrender his parcel, which was perched above him on the rack, when he realised that all the man wanted was to see his passport.
He met Luykx in Dortmund and was introduced to the person who was to be their Continental contact man for the next three months, a Baron William Regniorers, whom Luykx knew well.  The Baron, who quickly became known as Bill the Baron, was connected with the Canadian air force base at Dortmund and apparently had an "in" with arms dealers.  It was he who introduced Kelly to Herr Otto Schleuter, the Hamburg arms dealer.
The deal with Schleuter was to be for £35,000 worth of weapons, mainly Czech.  This was to consist of 200 sub machine guns, 84 light machine guns, 50 general purpose machine guns, 150 FN rifles, 200 percussion grenades, 70 flack jackets, 250,000 rounds of ammunition and 200 pistols.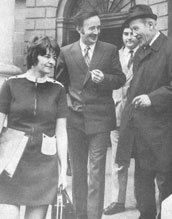 John Kelly was to make five trips to the Continent in all in connection with the arms deal with Schleuter while Capt.  Jim Kelly made three trips.  Everything conceivable went wrong and tempers on the home side were beginning to boil.  Initially arrangements were made to meet the ship carrying the consignment at the Kish Lighthouse and a prominent trade union official made the necessary arrangements at the docks.  Three times small boats from the Dublin docks waited for the ship from the Continent at the Kish but nothing appeared.  Then Blaney got the idea of doing it officially.  The arms would come in on a regular cargo ship and Haughey would be got to arrange the customs clearance.  Capt.  Kelly went to Haughey and explained what was required.  Haughey instructed his private secretary Tony Fagan, to make the necessary customs arrangements.  Fagan contacted Bartholomew Culligan a revenue commissioner at Dublin Castle and directed that a consignment of mild steel plates due to come in on the m.v.  City of Dublin ship on March 25 should be cleared through customs.  Culligan put Fagan in touch with Thomas Tobin, Superintendent of Customs and Excise and Tobin contacted Diarmuid a Riordan, customs and excise officer at Alexander Quay.
Capt.  Kelly and John Kelly arrived down at Alexander Quay at around 7.00 am on the morning of March 25 and watched the unloading of the m.v.  City of Dublin.  They met Diarmuid a Riordan, who obtained the ship's manifest from Palgrave Murphy, the shipping company.  Crossed out, but still legible, on the manifest was "32 packages of safety cartridges and 40 packages of safety cartridges", beside it but not crossed out was "six bales of garments" The Kellys indicated that this was what they were looking for, not mild steel plate.  a Riordan contacted a Mr. Wilmot of the shipping company and he telexed Antwerp, from where the ship had come.  He received a message back that the shipment had been stopped by the Belgium customs as the shippers did not have an export licence.
The Kellys had a lorry with them at the  quays that morning, awaiting the consignment of arms and ammunition.  The lorry was owned by the brother of a Fianna Fail TO and Capt.  Kelly had arranged for the consignment to be driven to a warehouse in the north west of Ireland, owned by another Fianna Fail TO.  However, John Kelly had different ideas.  The Provisional IRA, which had become established by that time, had determined that the arms should be taken North without undue delay and certainly without any interference on the part of any Irish army officer, irrespective of how sympathetic he seemed.  Therefore there were a group of IRA men on the docks that morning to ensure that Capt.  Kelly parted with the consignment peacefully.  The plan was to bring the arms to a convent outside Dublin, from where various units of the Provos would be allotted certain amounts.  That group included John Kelly's brother, Billy, who was then O/C of the Provisional IRA's 3rd Battalion in Belfast.  With him were Paddy O'Kane, Harry Canavan and Michaela Kane who was killed the fol.  lowing September when trying to blow up an electricity pylon at Forge Lane, outside Belfast.  It was this group of IRA men who virtually on their own started the Provisional campaign in the North during the course of 1970.
John Kelly's own position at the time may have appeared anomalous.  He was represented to anybody he was introduced to in the South as a representative of the Northern Defence committees but he was also a fully fledged member of the IRA.  Prior to the split in Belfast he reported all his activities and negotiations to the Belfast O/C, Billy Mc.  Millen.  Then when the split occurred he reported to the Provisional O/C, Billy McKee.  When the Provisionals were set up in early 1970, Kelly reported to Sean MacStiophain.  John Kelly was given special dispensation to recognise the court for the arms trial.  Kelly had only one meeting  with Haughey, apart from that involving Paddy Kennedy when the financing was arranged.  This was when Senator Ed.  ward Kennedy visited Ireland in the spring of 1970.  John Kelly and his brother, Billy, were to meet Kennedy at Iveagh House and present a statement to him.  In the event Kennedy was unable to meet them but Haughey turned up and agreed to give their message to Kennedy.
Capt.  Jim Kelly maintained a naive impression  of all this, almost throughout the entire escapade.  This was even in the face of the following incident which must have given him reason for pause.  The bails of garments which were unloaded from the m.v.  City of Dublin, were in fact bullet proof vests.  Capt.  Kelly brought them to his home in Terenure, where he intended keeping them prior to distributing them among various defence committees in the North.  However, one evening Sean MacStiophain arrived around at his house and packed the entire consignment of vests into the back of his car and departed.  MacStiophain was well-known at the time to be Chief of Staff of the Provisional IRA.
PART VIII  MORAN'S TABS ON KELLY
The controversy over Capt.  Kelly's authorisation to involve himself in the attempted importation of arms was at the kernel of the arms trial and it is hardly necessary to go into that in any great detail here.  Just to re-cap: Kelly claimed that at all times he was working either directly to his immediate superior, Col. Hefferon, who was reporting on his activities at all times to the Minister for Defence, James Gibbons, and after that March 4, when he had his first meeting with Gibbons, that he was working to Gibbons directly.  Gibbons claimed that while he knew vaguely that Capt.  Kelly was attempting to import arms from the continent and that he didn't at any stage instruct Kelly to desist, this did not imply either approval or sanction.
Certainly Michael Moran had a lot of difficulty in getting Gibbons to take seriously the voluminous Special Branch reports that were streaming in about Capt.  Kelly, particu larly in relation to the Bailieboro meeting where Kelly met 15 delegates from Northern defence committees, most of them all well known members of the republican movement.
Moran says that he told the Taoiseach that he was going to Gibbons about the reports on Kelly and that he kept the Taoiseach fully informed about everything he became aware of.  There was one crucial meeting involving Moran and this was on December to, 1969.  On that date he met Commissioner Wymes and Chief Superintendent Fleming of the Special Branch and then they gave him a complete run-down of the activities of Capt.  Kelly, his promises of  arms, his offers of money and his involvement over a period of time with known subversives.  They also told him that two Ministers, Haughey and Blaney, were involved in a plot to import aims.  Moran says he asked them to recheck their sources as he continued to be unhappy with information coming from one of the IRA Deep Throats.  However, Moran says that despite his wariness of the source he went and reported the information to the Taoiseach.  Mr. Lynch is adamant that he did not and that he could prove that Moran is wrong in his assertion.
Mr. Lynch's own attitude on handling the IRA, whenever he was confronted with a specific issue, was unambiguous.  He made it explicitly clear that there should be no fraternisation between Gardai and members of the IRA and he insisted on the book being thrown at a group of IRA men who were caught in possession of firearms near Buncrana, Co.  Donegal, in September 1969.
PART IX  STRAWS IN THE WIND
In spite of Mr. Lynch's personal, indeed private, lack of ambivalence, there were a number of incidents during this period which would suggest that the Government's policy would not have been anti-pathetic towards the provision of arms for civilians in Northern Ireland in the event of another emergency.
The first SUG incident concerns the training of 15 Derry men at Fort Dunree, Co.  Donegal.  These men were inducted into the FCA irregularly in late September and given a week's training.  Another group from the Bogside were to follow them, when there were press queries about what was going on and Col. Hefferon cancelled the operation.  The training scheme was personally authorised by Mr. Gibbons and the question legitimately arose, what was the point of providing these men with the capacity to use weapons if the weapons themselves weren't going to be produced as well.
Then there was the question of the movement of 500 rifles to Dundalk on April 2, 1970 during rioting in Ballymurphy.  These rifles were the ones whose sale had been cancelled, partly to ensure that they wouldn't be bought up by the UVF and partly to ensure that they would be available in the event of their being needed in the North.  Mr. Gibbons was entirely at a loss to explain at the arms trial why there should have been the movement of these guns to Dundalk, unless there were at least the vague possibility that they might be shipped across the border into the hands of civilians.
But most critically there was the Government directive issued to the army by Mr. Gibbons on February 6, 1970.  There had been a lot of controversy about this and its contents and therefore its precise wording is important.  A copy of the directive has come into the possession of Magill and it reads: "The Government have instructed me to convey to the army a directive that plans be immediately put in train for operating in Northern Ireland, in the event of the situation (in the opinion of the Government) warrants interference.  The Government further directs that training and planning programmes be directed to cater for such an eventuality ".
The directive was delivered verbally by Mr. Gibbons to the Chief of Staff of the army, General Sean MacEoin, in the presence of Col. Hefferon.  Subsequently the directive was written down by the Plans and Operations Officer at the direction of the Chief of Staff.
Later on the Chief of Staff interpreted the directive and the interpretation was cleared by Mr. Gibbons.  The interpretation reads: "The Government directs that the army (1) prepare to train the forces for incursions into Northern Ireland, (2) make weapons and ammunition available and (3) make gas masks available ".
It would seem therefore that the provision  of arms for distribution in Northern Ireland, when the Government deemed the situation warranted it, was Government policy.
In the light of these three episodes, it is not incomprehensible that a Government minister should have believed it to be in conformity with Government policy to arrange or assist in the importation,of arms and this seems to  have been Haughey's attitude.
PART X  HAUGHEY'S INVOLVEMENT
The fact that he did participate and did know of the arms .importation is hardly in doubt, in spite of his assertions to the contrary.  As stated above he discussed the purchase of arms when he arranged the financial  deal with the Northern Committee.
Then there is Captain Kelly's evidence during the  arms trial.  On Friday, October 16,1970, the prosecuting counsel, Seamus McKenna asked Capt.  Kelly:  "did you on the 14th  February tell Mr. Haughey that it was intended to bring in guns to this country at the insistence of your Northern contacts".  Capt.  Kelly replied: "I told him what / knew at that stage.  .  .  I told him the essentials.  /  was satisfied  he knew what I was talking about '.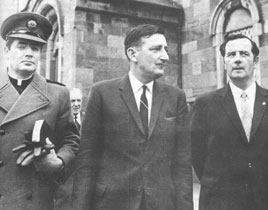 But more significantly ,Magill has learnt that Mr. Haughey discussed the impending arms importation in some detail with one of his Government colleagues some weeks before the abortive attempt at Dublin airport.  This was with Kevin Boland, then Minister for Local Government.  Haughey arrived at his office at about 8.45 am one morning and told Mr. Boland in some detail about the plan.  Boland thought it was reckless and said so.                .
Then finally there is the evidence of his own private secretary, Tony Fagan, about the instructions Mr. Haughey gave him concerning the customs clearance and the evidence of Mr. Berry concerning their telephone conversation on the evening of Saturday, April 18.
The major difficulty Mr. Haughey has in relation to the arms crisis however, is not that he did what he did at the time rather that he later denied his knowledge and involvement.
In any estimation of his actions, it must be remembered that there was an almost unanimous demand from the minority community in Northern Ireland for arms for their self-protection in the immediate aftermath of August 1969.  It was to that immediate demand that Mr. Haughey reacted, even though the attempted importation took place  some 8 months after the crisis first broke and when the perspective was very different.  It wasn't Mr. Haughey's fault that the arms importation was bungled for month after month.  Had it come in, say, October 1969, as he might reasonably have expected it to have done, then one's estimation of its significance would be very much different.
Mr. Haughey was not to know that the funds that he made available would be so thoroughly abused.  He had sought out with some patience a reputable group of people to whom to entrust the funds - he was not to know that they would be unable to control the situation  and that tensions between various elements in Belfast would inject a new element into the situation.  As for the appropriateness of spending funds destined for the relief of distress on arms, the fact is that while it may now seem outrageous, at the time it appeared to be the only tangible form of relief of distress.
As for deceiving his Government colleagues on what he was doing.  The fact was that the conduct of Government affairs was so chaotic at the time that deception hardly entered into it.  In any event, for reasons outlined above he was entitled to believe from other actions that what he was  doing was at least not outside the spirit of general Government policy.
The whole affair from Haughey's point of view was an absolute fiasco.  The signatories to whom he entrusted the  funds first fell out among themselves and then were intimidated into doing what they were told by paramilitaries; then the arms importation dragged on into a time when perception of its purpose was necessarily very different and the proper control over the disposition of the arms would have been impossible; the whole thing burst upon him when he was seriously ill in hospital, having fallen off his horse; and finally, and most disastrously, he was rushed into a precipitous denial which he has had to stand over since.
There is one final aspect to Haughey's involvement.  It is apparent that from December onwards he was becoming increasingly irritated by the continuing drain on the fund.  Quite clearly he understood it was to be for a limited amount, and apply for a relatively short time.  When officials in his Department were computing the amount involved for the Dail vote he said categorically that that was the end of it.
PART XI  BERRY SOUNDS THE ALARM
After his meeting with the Taoiseach at Mount Carmel on October 17, 1969, Peter Berry had no direct contact on security matters with Mr. Lynch until mid-April 1970.  When their paths crossed Berry got the impression that Mr. Lynch was anxious not to be told any embarrassing news.
On the morning of Monday, April 13, Berry was leaving his office when he met his Minister, Michael Moran.  Berry explained that he was on his way to meet Mr. Lynch, at the request of the Taoiseach's office.  Moran, who was in a very  poor physical and mental condition and barely able to articulate, told him to tell the Taoiseach anything he felt he should.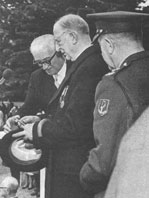 At the meeting, Berry agreed to a request from Lynch to get the names of two senior IRA leaders so that a clergyman, who had approached Lynch, could make a personal appeal to them for peace.  Then, Berry inquired if his Minister had informed Lynch of the December meeting between Moran, Garda Commissioner Wymes and Chief Superintendent Fleming.
Lynch replied that he had not and then seemed genuinely surprised when Berry relayed the information about Capt.  Kelly's involvement in the arms plot in conjunction  with two government Ministers, Haughey and Blaney.  Mr. Lynch has consistently maintained that he knew nothing of the attempted arms importation until April 20,  a week after this meeting with Berry.
According to an authoritative document which has come  into the possession of Magill, and which we hope to reproduce at a later date, the Taoiseach asked Berry then and on at least one subsequent occasion if he believed that Mr. Moran would remember that the April 13 meeting occurred.  Berry replied that he did not think so.  Few people knew of this meeting, perhaps as few as three.
The significance of this revelation is that it suggests that.  the Taoiseach did not take action on first hearing of the arms plot, even if he had misunderstood Berry's information at Mount Carmel in October 1969.
It is possible that the Taoiseach did not fully comprehend what Berry was telling him on April 13 and so could maintain that the information which he received a week later, on April 20, was the first he knew of the plot. However, his anxiety about whether Moran would remember the April 13 meeting suggests that he considered that meeting of considerable importance and would be embarrassed by it s disclosure.
Certainly throughout the intervening week Mr. Lynch did nothing either to stop the arms importation or to have Mr. Berry's allegations further investigated.  And it was precisely during this week that the most determined efforts were made to get in the arms.  These efforts would have succeeded but for a chance remark of one of those involved, John Kelly.
PART XII  THE FINAL THROW
Three days before Berry's meeting with Lynch, April 10, a surveyor of customs and excise at Dublin Airport, Andrew Desmond, was approached by John Kelly.  Announcing that he was from the Department of Finance and giving his name as "J.  Kelly", and giving the address and phone number of Capt.  Kelly as his own, Kelly said he was expecting a consignment of mining machinery.  What position did he have at the Department of Finance? "Assistant to Mr. Haughey", replied Kelly.  And what did this mean? "Well, actually", said Kelly, a grin breaking across his face, "I'm assistant to Mr. Haughey's assistant."

The consignment, apparently arranged by telex  from Albert Luykx's office, had not arrived and Kelly left the airport.  An earlier arrangement, to fly the consignment in by chartered aircraft on April 7, had also fallen through.  That arrangement had been made in Hamburg on April 2, at a meeting between Capt.  Kelly, Albert Luykx and Herr Schleuter.  .
By April 12 Herr Schleuter was finally beginning to stir himself - but not in a way that would please the plotters.  On that day Aer Lingus in Frankfurt received a fax from Lufthansa in Vienna requiring a booking from Frankfurt to Dublin for 82 pieces weighing approximately, 3000 kilos and containing pistols and ammunition.  Schleuter had failed to keep the agreement to disguise the transaction as a consignment of mining machinery.  And, incredibly, the booking was on a passenger aircraft.
When John Kelly reappeared at Dublin Airport on Wednesday, April 15, he met again with Andrew Desmond, the customs officer, and the Superintendent of Aer Lingus cargo section, Jack Ryan.  Ryan, having received  a call from Frankfurt about the curious freight booking, knew there was something going on, as did others of the Aer Lingus and customs staff.
On hearing that a cargo of ammunition was coming in, Andrew Desmond had surmised that this was what "the assistant to Mr. Haughey's assistant" had been inquiring about on April 10.  Checking the phone book, he found that the address given by "J.   Kelly" was that of a Capt.  James Kelly.  On contacting his superiors Desmond got a message that Mr. Kelly was to be facilitated.  The Superintendent of Customs and Excise, Tom Tobin, had been so directed by Charlie Haughey's secretary, Tony Fagan, some weeks before.
Thus, Andrew Desmond believed that the cargo had some connection with the army and had official sanction.  On asking again for a consignment of mining machinery John Kelly soon discovered that Desmond and Jack  Ryan, the Aer Lingus cargo superintendent, knew that arms were coming in.  He admitted that this was what he was looking for but emphasised that the arrangement was top secret.
Ryan then informed Kelly that IATA regulations prohibit the transportation of ammunition on passenger flights and thus Aer Lingus Flight 651, due from  Frankfurt on Friday, April 17, could only bring in the arms from the consignment.  Kelly said that he would have to discuss this with the others involved, along with a suggestion from Desmond that a charter plane be used to bring the whole consignment in at one go.
Kelly expressed consternation on hearing that the flight from Frankfurt would stop-over at Manchester and would be subject to a security check.  He dismissed the need  for special security at Dublin Airport and emphasised that security arrangements would only attract attention.  They also discussed how a lorry could be backed up to the ramp near the plane to load the cargo.  It was Kelly's chance remark about security that resulted in the collapse of the plot.  Later that day Jack Ryan sent clearance to Frankfurt for the transportation of the an ITIS part of the consignment.  However, on discovering the following Friday, April 17, that security was being laid on at Vienna airport he called off the importation on his own initiative.
Had Ryan not taken this unilateral action the arms would have arrived at Dublin Airport, been allowed through customs without examination and handed over to Capt.  Kelly and John Kelly.  There is no reason to believe that there would have been hindrance from the security forces,  although the Taoiseach had become explicitly aware of the plot at the meeting with Berry four days earlier.  The same lorry, belonging to a brother of a Fianna Fail TD, and the same group of IRA men, were ready to take possession of the arms, as was the convent designated by the IRA to be the staging post for distribution 'by them at a later stage.  Capt.  Kelly had arranged for the arms to be taken to a monastery in Cavan and there to be retained until there was agreement on their distribution - he did not know of the IRA plans and, until interviewed for the purpose of this article, was still unaware of them.
Instead, when the importation was cancelled by Ryan, Capt.  Kelly and Albert Luykx began making the alternative arrangements - which were to bring the plot to the notice' of the security forces.  It is worth restating here that even then John Kelly had not come under the suspicion of the security forces.  It was only when he appeared on TV on May 8 that he was recognised by one of those with whom he had been in contact at Dublin Airport.  This person phoned the Gardai on May 9 and that was the first clue they had of Kelly's involvement.
This  emphasises how close the plot, remarkably devoid of secrecy yet unbeknownst to the security forces, came to succeeding.
PART XIII  THE BUBBLE BURSTS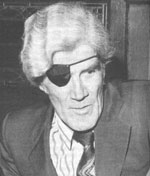 When the Principle Officer of the Department of Justice, Michael Donnelly, interrupted a meeting in the Minister's office on Friday, April 17, Peter Berry sensed the culmination of what he had known of the arms plot since the middle of October, six months previously.
Donnelly had received word, via the Department of Transport and Power and Aer Lingus, of a curious story  told by John Squires, a director of Aer Turas.  Squires had been approached by Capt.  Kelly and Albert Luykx with a tale of having been commissioned by the Irish Government to buy a large quantity of arms on the continent for use by the army and Gardai.  They explained the difficulty and embarrassment being caused in trying to transport the goods.  They wanted to charter an aircraft.  Squires had asked if they had an "end users certificate", a common or garden but difficult to obtain necessity in the arms trade.  He became suspicious when it transpired that they had never even heard of one.  His, suspicions were heightened on learning that the arms involved were Luger pistols, a weapon not used by the Gardai.  By the time.  Squires passed on his suspicions Capt.  Kelly and Luykx had flown out to Vienna.  Squires' inquiries about whether the Gardai were importing Lugers finally reached Berry and a decision was made to let the alternative arrangements go ahead, to let the cargo into Dublin Airport and then to seize it, depleting the resources of whatever organisation was involved and perhaps catching red-handed some of those doing the importing.
Berry left the meeting to co-ordinate the security operation along with Chief Superintendent Malone of C 3 and Fleming.  He later returned to announce to Moran, "There's a ring of steel around Dublin Airport." Moran was entertained by the drama and afterwards remarked, "You'd think we were in fucking Casablanca or somewhere!"
The following day, Peter Berry, about to enter a sauna that adjoined his bedroom, sat naked on his bed to take a controversial phone call from Charles Haughey.
This was one of a whirlwind of phone calls which followed the spotting by customs officers of the Special Branch surveillance at the airport.  Customs Superintendent Tom Tobin, believing the arms importation to be an official government operation, had called Haughey's secretary, Tony Fagan, to enquire about the surveillance.
Word spread from Fagan to Col. Hefferon, John Kelly, Capt.  Kelly's wife, and eventually, to Haughey.  Haughey rang Berry. 
Haughey's version of the conversation is that he merely asked Berry to allow through a consignment, the contents of which he was entirely unaware.  Berry maintained that Haughey promised that if the security operation at the airport was called off he would guarantee that the goods would go directly to the North.  The significance of the divergence is that if Haughey made such a promise it would indicate that he knew what the goods were and had some influence over their disposition.  Haughey denies this.
No sooner had Haughey hung up than Berry received a call from Superintendent Malone of C 3.  He informed Berry of a message from Fagan that Superintendent Fleming (who was with Malone and listening on an extension) ring Haughey or Fagan.  (Fagan would later deny this and say that Fleming had called him and requested that
Haughey contact Fleming to sort the matter out.  Contemporaneous evidence which Magill has acquired suggests that Fleming and Malone were correct and that, at the time Fagan made this statement he was under severe pressure and that his recollection was unreliable in part.)
Berry was incensed not just that Haughey should have attempted to involve him in what he considered an illegal arms importation but that he should also have attempted to involve the nerve centre of Garda security, C 3.  He left instructions that there was to be no contact with Haughey or Fagan.
Berry was in a quandary.  As far as he could see, two Ministers, Haughey and Blaney, were involved in an illegal arms importation; the Minister for Defence, Gibbons, was also implicated; his own Minister had failed to keep the Taoiseach adequately informed and had neglected to follow through on information given to him; and the Taoiseach himself seemed disinclined to do anything about the grave threat to the security of the state.
He decided that the sole course of action open to him was to contact the President, Eamon de Valera.  Berry informed de Valera, purely in abstract terms, what his dilemma was and was advised to go straight to the Taoiseach and to tell him that he had been in touch with the, President on the issue.  Berry did so.  Later, de Valera was distressed about being drawn into the controversy.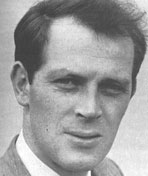 Meanwhile, following his conversation with Berry, Haughey phoned Tony Fagan and said he had been in touch with Berry and as a result the operation should be called off.  In the event Capt.  Kelly telephoned his home from Vienna that Saturday evening and was told by his wife that the airport had been surrounded by the Special Branch, that something had gone wrong with the operation and that he should wait there until John Kelly arrived.  It was Blaney's idea that John Kelly should go personally to Vienna to instruct Capt.  Kelly - precisely what the purpose of this was  not very clear for a likely consequence of this could have been that John Kelly would have been arrested at Dublin airport on his return with Capt.  Kelly.
On the following day, Sunday, April 19, Cap.  Kelly phoned Tony Fagan and asked for instructions from the "bossman" by whom he conceded at the arms trial he meant Charlie Haughey - Fagan said he would phone him back the following day.
On Monday April 20, Gibbons, who had been identified that day by officials in his Department of the attempted arms importation, called to Haughey's office in the evening.
The conversation between Gibbons and Haughey was also a matter of contention in the arms trial.  Gibbons claimed that he had asked Haughey to have the deal called off altogether and Haughey had replied that he would call it off for a month.  Haughey maintained that they simply discussed the fact that a lot of people had got to know of the supposedly secret attempted importation on the previous Friday and that in the light of that it should be called off.
In any event Haughey instructed Fagan to contact Capt.  Kelly in Vienna and tell him that the operation was called off.  There was a lot of confusion during the trial about exactly when this call was made to Capt.  Kelly.  Fagan insisted that it was made on the Monday morning, while Haughey said it was made on Monday evening.  However, John Kelly has told us that in fact the call was Tuesday morning.
PART XIV  LYNCH INTERVENES
Meanwhile the Taoiseach was in a quandary.  A senior civil service source at the time has revealed that he was in a very agitated condition.  He has told us himself that these were very difficult days for him and that he had nobody in which to confide.  On Wednesday, April 29, he finally got permission to see Haughey in hospital - he had made several attempts over the previous week.  Before going to Haughey he summoned Blaney to his office and there confronted Blaney with the information that had  been given him.  Blaney denied any involvement in the attempted arms importation.  Lynch asked for his resignation and Blaney refused.  At that stage the Taoiseach did not press the issue.  Mr. Lynch then went to the Mater Hospital where Charlie Haughey was in a very weak sedated state: Lynch informed him what had transpired over the previous 10 days and says that he asked Haughey for his resignation. 
Mr. Lynch has told us that Mr. Haughey was unable to speak at the time but he told the Dail on Monday that Haughey asked for time to consider his position.  Charlie Haughey has always refused to discuss what transpired at this meeting but from what happened subsequently is by no means clear that Mr. Lynch demanded his resignation, certainly not in the terms which he implied in his later statements to the Dail.  Incidentally, it was apparent that Mr. Haughey had a number of visitors prior to Mr. Lynch, including Blaney.  This adds mystery to Mr. Lynch's difficulty in getting through to him.
The following day, Thursday, April 30, Mr. Lynch had a meeting in his office with Peter Berry.  He told Berry that he had seen both Haughey and Blaney and that the matter was ended - there would be no repetition Berry asked incredulously "does this mean that Mr. Haughey remains Minister for Finance.  What will my position be, he knows I have told you of his conversation with me on April 18 and of the earlier police information".  The Taoiseach replied: "I will protect you".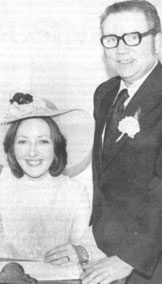 Thus it emerges that Mr. Lynch had decided against sacking either Haughey or Blaney, hence the doubts about what exactly transpired at the meeting in the Mater Hospital the previous day.  Later on that day, Thursday, April 30, Lynch held a meeting at his home at 8.00 pm with Colm Condon, the Attorney General, Jim Gibbons, Co1.  Delaney and Chief Superintendent John Fleming.  Berry was excluded from this meeting.  Mr. Lynch was later to attach considerable importance to this occasion.  He told the Dail on May 9, 1970: "the purpose of that meeting was, first of all, to co-ordinate as well as I could the evidence that was available from both of the special sources and also to receive guidance from the Attorney General as to what steps could be taken in interviewing two persons whose names were mentioned in connection with this importation".
However, Magill has received information that this meeting was of a somewhat different character.  In the first place Col. Delaney could have contributed nothing to the proceedings for he had been Director of Intelligence only since April 9 and had been entirely excluded from any knowledge of what was going on by his predecessor.  In the event Col. Delaney, according to our information, said nothing at all during the meeting.  The person who knew most about the affair, with the possible exception of Mr. Gibbons, Chief Superintendent John Fleming, contributed almost nothing.  He wasn't asked for any opinion or for any information.  Mr. Gibbons also contributed very little.  The entire meeting, which lasted for an hour and a half, consisted of inconsequential talk between the Taoiseach and the Attorney General.  Nothing of significance was decided.
Following the meeting, Fleming left Mr. Lynch's house at Garville Avenue, Rathgar, and drove around to Mr. Berry's house which was nearby.  There he told Berry what had gone at the meeting and wondered what it had been all about - he was at a loss to understand why he had been called to it in the first place and, of course, he couldn't understand why Berry, who was at the centre of the security operation, should not have been present.
As Fleming was talking to Berry the telephone rang and  Berry answered it.  The Taoiseach was on the line and he told Berry that he had a conference with Delaney and Fleming - it" appears he didn't mention Gibbons and Condon - and that he had a better understanding of the affair.  Berry, who at this stage was entirely disillusioned with the handling of the affair by the Taoiseach, said that Fleming had called around to his home immediately after he had left the Taoiseach's house and that he, Fleming, was bewildered as to why he was asked to the meeting as he was not asked any question and his opinion was not sought.  Neither was the opinion of Col. Delaney sought.  According to our informant, Mr. Lynch paused for a few seconds and then said ''why did he not ask questions if he was in doubt about anything?" .
It seems that Fleming and Berry were of the opinion that the Taoiseach was simply closing down the enquiry, rather than planning its extension.  Certainly in the light of what he told Berry earlier that day - to the effect that the two Ministers were not going to be sacked - it would appear that this was the purpose of the meeting.
It is difficult to understand however the significance of the arrest of Capt.  Kelly at his home early the following morning.  Mr. Lynch has suggested that plans for this had been made at his home the previous evening, yet, from the information available to us, it would seem that nothing of any consequence was decided at this meeting.  It could well be that in retrospect that Mr. Lynch was of the opinion that the arrest of Kelly and later on the following day of Albert Luykx stemmed directly from the meeting at his home.  However, a more plausible explanation suggests itself, and this is entirely conjecture.
This is that Fleming and Berry together that evening decided that they should pursue the affair as far as they could and since they hadn't been given explicit instructions to stop the investigation they would not be acting ultra vires in so doing.  Thus it is possible that Mr. Lynch didn't know of the arrest of Capt.  Kelly until he was telephoned around mid-day by Berry who told him that Capt.  Kelly, who was then in the Bridewell, had demanded the presence of Mr. Gibbons before he would make a statement.  The Taoiseach contacted Gibbons and he went down to Fleming's office at Dublin Castle, where Kelly had been brought from the Bridewell.  There Gibbons told Kelly to "tell all" and went on to say "this is a Taoiseach's investigation".  Fleming agreed that it was a Taoiseach's investigation.
This remark made by both Gibbons and Fleming would appear to conflict with the thesis outlined above that it was Berry and Fleming who were pursuing the enquiry independently.  However, the phrase "Taoiseach's investigation"..  had been used throughout the previous 10 days in relation to this and it may have had no further significance.
Later that day, Friday, May 1, a cabinet meeting took place.  Blaney marched in, although his resignation had been sought by the Taoiseach two days previously.  The Taoiseach opened the meeting by saying that allegations had been made that two ministers had been involved in an illegal attempted arms importation, that both ministers had denied their involvement and that the matter was now closed.  This information comes from two ministers who were present at the meeting.  Mr. Lynch says that what he said was that the matter was closed for now, that there was no action he could take just then as the ministers had denied their involvement.
Blaney and Boland discussed this after the cabinet meeting.  Boland said that he would go to Haughey at the Mater and tell him that the matter was finished but Blaney was sceptical.  In the event Boland went ahead and told Haughey what he understood Lynch to have said at the meeting.
Shortly after the cabinet meeting broke up, Berry again contacted Lynch on the phone to say that Capt.  Kelly had agreed to talk to him, Lynch.  The Taoiseach agreed to see Kelly and Fleming drove the captain over to Government Buildings in his car.  There a quite bizarre meeting took place with Kelly refusing to name names, Lynch musing what it was all about and then asking Kelly if he would talk  to another person.  Kelly agreed and just as Lynch was about to contact that other person Kelly said he wanted it to be clear that this would be only a man to man talk between the three of them - he would not act as an accuser.
It transpired that the person Lynch was going to confront Kelly with was Blaney, who was waiting by in his office.  Lynch then terminated the meeting and as he did so he conferred with Fleming on how long Kelly could be held.  This latter point also raises a confusing element to the general theory that the bit was now between the teeth of Berry and Fleming.  However, the evidence of this is impressive.
To re-cap: Lynch.  had told Berry on Thursday afternoon that the matter was ended.  The meeting in Lynch's house was entirely inconsequential as Fleming wasn't brought into the discussion at all and Berry was excluded.  Lynch told the cabinet on Friday that the matter was over - if only for "now".  And then there is the further piece of evidence that following his meeting with Kelly, the Taoiseach took off for Killarney to the IMI conference.  Were he about to pursue -this most serious crisis to emerge during his entire period in public life and were he about to dismiss his two strongest ministers, he would hardly have taken off for Killarney.
The conclusion must be that the Taoiseach had no intention of pursuing the matter against Haughey and Blaney any further, although he clearly did intend to tighten things up within his Government.  For instance, he had made up his mind to ask for the resignation of Mr. Moran.  This he did early on the morning of Monday, May 4.  Moran had been taken into Mount Carmel on the previous Thursday, where incidentally, he occupied the same suite as that occupied by Mr. Berry the previous October.  Lynch got to the point quickly with Moran and asked for his resignation.  Moran gruffly replied: "you can have it here and now, so go and bugger off for yourself".  Mr. Lynch had to return later that day to get Moran's resignation in writing.
PART XVI  COSGRAVE'S COUP DE GRACE
Then came one of the strangest twists to the affair.  On the evening of Tuesday, May 5, Liam Cosgrave went to see the Taoiseach at 8.00 pm and informed him that it had come to his attention that Capt.  Kelly, Col. Hefferon, Gibbons, Haughey, Blaney and the Jones Brothers were involved in a plot to bring in £80,000 worth of arms for the North under the guise of the Department of Defence.
Cosgrave had in fact been informed of this the previous Thursday.  It has never been revealed who his informant was but there are strong indications that it was the former head of the Special Branch, Phil MacMahon.  The Gardai involved n this affair were seething with rage when it emerged that it was the intention of the Taoiseach to hush-up the affair.  There already had been great anger within the top echelons of the force over the Garda Fallon murder on April 3.  It was felt that the authorities had failed to take effective action against Saor Eire and that there had been indirect liaison between Government ministers and Saor Eire.   This heightened the indignation within the force and therefore there was no sense of acquiescence with any attempt to close down the arms importation issue.
While we cannot be absolutely sure of this, it seems that the "leak" to Mr. Cosgrave occurred after Mr. Berry had been informed by the Taoiseacl1 that he was not going to fire the two ministers.  It is absolutely certain that Mr. Berry did not cause or inspire the "leak" to Cosgrave.  However, he did tell a number of other people about the back down by the Taoiseach, shortly after he had returned to the Department of Justice and it is likely that the leak occurred from one of the people Berry informed at that stage.  We have been unable to identify who Mr. Cosgrave's informant was, but we are certain it was not Phil MacMahon who has been frequently credited with it. 
In any event, Mr. Cosgrave acquired the crucial document on Thursday April 30 and there began an inglorious involvement in the affair.  His first instruction was to leak the document to The Sunday independent anony mously.  Then when The Sunday Independent  failed to carry the story he leaked it to The Irish Independent on Sunday, May 3.  Finally, he decided to go to the Taoiseach about the information.  Cosgrave was later to imply in the Dail that he went to the Taoiseach almost immediately after he received the information.  He was widely praised for his statesmanship in reacting so promptly and responsibly!
 It appears that the Taoiseach told Cosgrave that he was mistaken about the involvement of Gibbons  and Co1.  Hefferon and that he didn't know about the Jones Brothers.  But the visit had an electrifying effect.
Lynch realised that his hand was now forced and he could no longer avoid the issue - Cosgrave had threatened to raise the issue in the Dail the following day.  He summoned Blaney from a meeting of the organising committee of Fianna Fail at 9.45 pm.  Blaney was back within 15 minutes with the news for Kevin Boland that Lynch had demanded his resignation immediately and when Blaney had refused that Lynch had said he would have to request.  the President to have him relieved from office.  Lynch then rang Haughey at home and asked for his resignation.  Neither man has spoken of what was said during this conversation but there seems to have been an agreement not to do anything until 9.00 am the following morning.
Lynch then left Leinster House and went home.   There he conferred with no one except his wife.  They are a remarkably close couple and she exerts a strong influence on him.  Lynch has since referred to the pain and loneliness of the decision.  It seems they debated the issue until about 2.00 am and then Lynch rang Eoin Neeson, head of the Government Information Bureau, and dictated a statement to him.  The crisis broke on an entirely unsuspecting public.  The two most powerful ministers were sacked and there were rumours of coups, of internment, assassinations etc.  It was nobody's finest hour.