Half a billion on a vendetta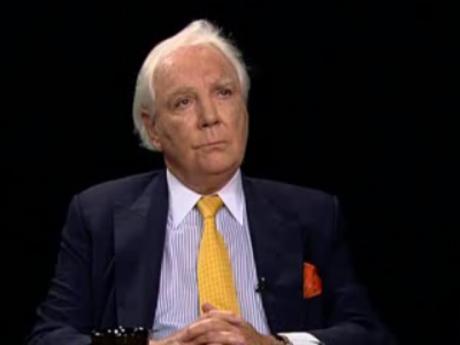 Vincent Browne blogs ahead of tonight's show, on which Éamon Ó Cuív, Paschal Donohoe, Elaine Byrne and Siobhán Creaton will discuss the ousting of the O'Reillys from INM. {jathumbnailoff}
Tony O'Reilly's influence on Irish society over the last 39 years has been immense. It could not have been otherwise, given that he controlled throughout this period many of the main moulders of opinion in our society: the Irish Independent, the Sunday Independent, the Evening Herald, the Sunday Tribune (for 18 years), the Star, the Sunday World, and a clutch of regional newspapers.
He never directly dictated the editorial content of the newspapers he controlled. He didn't have to. He chose editors who shared his celebration of capitalism; that enriched an elite and perpetuated inequalities, with its attendant cruelties and belittlements. For many years he delivered to compliant business reporters his views on Ireland's and the world's economies, urging yet more tax breaks and the weakening of workers' protections.
He was lionised by some of his ideological acolytes for his commitment to peace on the island of Ireland and opposition to the IRA, but he was no campaigner against apartheid in South Africa; he was no opponent of America's wars around the world.
Meanwhile many of the newspapers he controlled demeaned journalism - in their obsequious promotion of his corporate interests and in their excoriation of those suspected of being their master's enemies. Some of these newspapers boosted profits at the expense of harms inflicted by invasions of privacies and in such egregious abuse as was inflicted on the family of the late Liam Lawlor, when the Sunday Independently recklessly and falsely published that he died in a Moscow car accident in the company of a prostitute.
Meanwhile not one of these newspapers dared to hold him accountable for the devastation of Eircom; the £30,000 covert payment to Ray Burke (the O'Reilly company claimed the money was intended for Fianna Fail), or the threat to the John Bruton government if it didn't yield to his corporate demands on the MMDS television license system.
But the manner of the ousting of the O'Reillys from INM is ugly. It was done by another oligarch, bloated with money, obtained initially from the suspicious granting by the State of the second mobile phone license in 1996; someone so rich as to be willing to waste half a billion on a vendetta which has now proved successful.
Is it likely Denis O'Brien will be any less abusive of his media clout as was Tony O'Reilly? I suspect the power of money will prevail. Again.
We'll be curating #vinb tweets below, and Vincent will respond afterward. Refresh the page for updates.