The corruption at the heart of Irish society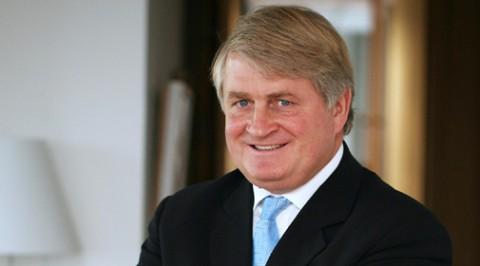 Right at the beginning of this mammoth report is the killer line: "The Tribunal's inquiries uncovered evidence of deep-rooted, systemic corruption in Irish public life."
Commenting on the findings of this, the fifth and final report of the Planning Tribunal, it states: it was "satisfied that at least for some councillors in Dublin County Council, corruption had become a regular aspect of their public role. Those councillors exercised their public powers in their own interests rather than in the interests of the public and bartered that power in exchange for cash and/or other benefits. There was apparently no shortage of persons prepared to pay for the corrupt exercise of public power and large tracts of land were ultimately rezoned because of the making and receipt of corrupt payments rather than in the interests of proper land use and development."
The report goes on to say: "This corruption was, at the time it occurred, an open secret" and it poses the question: "Given the existence of such rampant public corruption, the obvious question is why it was allowed to continue unabated"? Its short answer to that question is: "It continued because nobody was prepared to do enough to stop it. This is perhaps inevitable when corruption ceases to become an isolated event and becomes so entrenched that it is transformed into an acknowledged way of doing business.
"Specifically, because corruption affected every level of Irish political life, those with the power to stop it were frequently implicated in it.
"Moreover, the general apathy on the part of the public towards that corruption meant that there was insufficient pressure from the public to compel their representatives to take firm action to curtail or eliminate it."
The apathy continues. The indifference of the present Government to the findings of the Moriarty Tribunal that made such devastating findings about the businessman, Denis O'Brien, is represented in the regular presence and apparently welcome presence of the same Denis O'Brien at Irish government functions and appearances with the Taoiseach and other senior office holders.
Anybody who paid even scant attention to the work of the Mahon Tribunal from 2006 to 2008 knew that Bertie Ahern's explanations for the origins of tens of thousands of pounds that flowed through his bank accounts were not remotely credible and yet, again and again government ministers defended his indefensible integrity and truthfulness. And among them was Micheál Martin.
And in the course of such protestations government ministers attempted to undermine the integrity and credibility of the Tribunal. The report comments on this: "It was entirely inappropriate for members of the Government to launch such unseemly and partisan attacks against a Tribunal of Inquiry appointed following a resolution passed by both Houses of the Oireachtas to inquire into serious concerns regarding corruption in public life. There appears little doubt but that the objective of these extraordinary and unprecedented attacks on the Tribunal was to undermine the efficient conduct of the Tribunal's inquiries, erode its independence and collapse its inquiry into that individual. They were as regrettable as they were ill-considered and unfounded."
But is the corruption that is the subject of this report and of such outrage tonight even on the same scale of the corruption at the heart of this society in its massive inequalities, injustices, cruelties, and in the monstrous injustice of the complicity of the previous government and the present Government in the infliction of a debt on this society that will impair it for generations?
We are curating #vinb comments during the show below and Vincent will respond to the issues raised afterward. Keep refreshing the page to see updates.