Humanism and Darwin Day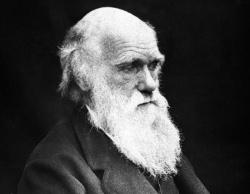 Saturday next, the 12th of February, will mark the 202nd anniversary of Charles Darwin's birth and 152 years since the publication of On the Origin of Species. Every year organisations around the world celebrate this day by commemorating the works and life of Darwin. However, Darwin Day is also an occasion for highlighting the significant achievements brought about by the application of human inquisitiveness, resourcefulness, and ingenuity in improving all our lives.
Ireland is no exception in this respect. One such event, which is being organised on the eve of Darwin Day, Friday February the 11th, is a free lecture organised by the Humanist Association of Ireland (HAI) in Trinity College, Dublin. This talk, which has been an annual event since 2003, will start at 7.30pm and be delivered by Prof. Janet Radcliffe Richards, author of The Sceptical Feminist.
Humanist Association of Ireland
The HAI is a member-driven organisation that is actively engaged in promoting and campaigning to advance the common good and development of an open and inclusive society, based on a commitment to equality, human rights and social cohesion. Open-minded enquiry into matters relevant to human co-existence and well-being is promoted by the HAI, as humanists believe that people can and will continue to find solutions to the world's problems so that the quality of life of everyone can be improved.
The HAI is concerned about the proven institutional and structural discrimination against people of no religion, which occurs both directly and indirectly in many significant areas of daily life. To date, there has been a lack of political will to tackle this discrimination. Consequently many Irish people have found themselves marginalised and/or regarded as 'second-class' citizens.
The HAI cooperates with State institutions to ensure non-religious people do not experience such problems in the future. State bodies should not be biased towards any particular belief group and differences of belief or philosophy must be fully and equitably respected in policy and practice. This has become even more important as Ireland has become a far more diverse society ethnically, culturally and in relation to religious and philosophical beliefs. The Constitution, laws and practices of the State should reflect this situation and both central and local authorities should ensure that non-religious and religious citizens are treated equally and equitably not only on paper but in practice.
These principles should apply in any truly democratic republic regardless of the size or growth of the various belief groups in the population. However, at the same time, it is worth pointing out that in the most recent Irish census (2006), the second largest group after Roman Catholics were those who indicated that they had "No religion" (186,000). A further 70,000 individuals fell under 'Not stated' in terms of answering the question 'What is your religion?'.
Indeed, there is a strong case to argue that the figures would be even higher for those not following any religion, if the particular question were presented in a less ambiguous manner such as, 'Do you have a religion? The HAI and Atheist Ireland are currently running campaigns to highlight the importance of ensuring that one's views in terms of religious adherence or non-adherence are accurately recorded by ticking the 'No Religion' box.
What is Humanism?
Humanists believe that the happiness of humankind depends on people, rather than on religion and dogma. For humanists, the rules-for-adopting-and-choosing-rules part of ethics and morality should recognise that behaviour has evolved from human experience and advancements in knowledge. They are not the prerogative of religion. Humanist values give us rights, freedom and dignity, but they also give us responsibility for our own lives, for helping others and to achieve a better world. In this way, humanists are concerned with securing justice and fairness in society and with the elimination of discrimination and intolerance.
Humanists are also committed to the application of reason and science, to the understanding of the universe and to the solving of human problems. Religious belief should be a purely private concern and there would be no state religion. The public arena, including schools, would be strictly neutral on religious matters. Schools would promote social cohesion and an open society, based on shared human values, whilst being genuinely inclusive and accommodating towards the religious requirements of those they serve, including tiny minorities.
Humanist Ceremonies
Humanists have evolved secular ceremonies to mark the rites of passage through life; most importantly those of birth, marriage and death. While some people elect to arrange their own celebrations and funerals of a secular nature, the Humanist Association of Ireland has accredited officiants for these ceremonies. These officiants can provide certificates for naming and wedding ceremonies if desired.
The occasions of birth, marriage and death - 'Rites of Passage' - are important milestones in all of our lives. It is natural that people should want to mark these events and to share them with their family and friends. Those who are religious understandably hold these ceremonies in places of worship to which they adhere. Previously, those who had no religious belief were frequently obliged to resort to religious officiants if they wished to mark these rites of passage. However, that is no longer the case, as humanist celebrants are now available. The recent funeral of the wonderful Irish actor Mick Lally, for example, was officiated by Brian Whiteside in a highly-praised and publicised humanist ceremony.
Justin Frewen is a member of the Board of the Humanist Association of Ireland.
To find out about humanist ceremonies, visit http://www.humanism.ie/website/ceremonies. Contact directly at ceremony@humanism.ie or mobile 086-3848940.
For further information on the Humanist Association of Ireland, visit http://www.humanism.ie/ or contact info@humanism.ie.
For further information on Atheist Ireland, visit http://www.atheist.ie/