Balanced care approach needed for mental health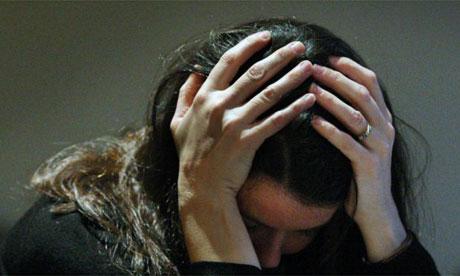 We need to strike a balance between community-based and hospital care in our mental health services. By Justin Frewen and Dr. Anna Datta
The majority of economically 'developed' countries have experienced three main stages in the evolution of mental health careThe first one, between 1880 and 1995, was dominated by the concept of providing treatment in 'asylums', large medical institutions that were generally located far from the patients' communities.
Around 1955, 'asylums' fell into disfavour, as efforts were made to develop community mental health facilities adjacent to their catchment areas. The intention was to provide mental health care and services in a decentralised manner, easily accessible to its clients. Over the past couple of decades, the third stage has seen a new approach to mental health service provision, one which aims at combining and amalgamating components of both community and hospital services.
Support for Community Care
Community mental health care has received widespread international support. Principle 3 of the Principles for the protection of persons with mental illness and the improvement of mental health care adopted by the UN General Assembly in 1991 states that:
"Every person with a mental illness shall have the right to live and work, as far as possible, in the community."
Principle 4 of the World Health Organisation's 10 basic principles for Mental Health Care Law (1996) emphasises the provision of least restrictive mental health care, including care provision in the community to all qualifying patients. The World Psychiatry Association has expressed its commitment to developing community mental health care services to:
"enable people with mental disorders... have services available as close as possible to their locality...be treated in the least restrictive environment, and...maintain their links with the community."
A crucial component of the Irish mental health policy document - A Vision for Change – included the development of effective and responsive community-based mental health services. It was intended that this community system would replace the previous treatment model, which relied on a comparatively large number of residential beds. According to Dr. Jeanne Moore, this would progress the Irish mental health service from the delivery of "inequitable services and institutional care to community based holistic services", to one where the "principles of social inclusion, choice, participation and equity" would be emphasised.
However, an effective community mental health care system in Ireland still remains little more than a vague aspiration.
Community Care versus Hospital Care
It was initially thought that community care might prove less expensive than hospital care. However, community-based models are roughly equivalent in terms of cost to the institutional facilities they replace. Indeed, some mental health campaigners argue that community care might even be more expensive, particularly at the outset. Furthermore, comparative cost-effectiveness studies have demonstrated that the quality of care, both with respect to institutional and community care, is intrinsically related to total expenditure. Community care should therefore not be looked at as a cost-saving measure.
Where community care holds a clear advantage is in terms of the benefits it provides for mental health service users. The London TAPS study, which followed up on over 95% of 670 discharged long-stay patients between 1985 and 1998, found that after five years, two thirds of the patients still remained in their original residences with less than 1% becoming homeless. There was no increase in patient death or suicide rates. Generally, the quality of patient life improved considerably through their relocation to the community. Although there was not much difference in terms of cost, economic evaluation would indicate that community care was more cost-effective, given the comparative effectiveness of community care.
Balanced Care
As Thornicroft and Tansella highlight in their 2003 report What are the arguments for community-based mental health care? there are certain categories of patients who require:
"urgent medical assessment, and those who suffer from severe and co-morbid medical and psychiatric conditions, severe psychiatric relapses and behavioural disturbances, strong violent or suicidal tendencies, acute neuropsychiatric conditions, or old age and severe concomitant physical disorders – usually require high-intensity immediate support in acute inpatient hospital units..."
This is the balanced care model which blends the best of community-based care backed by effective hospital support, so as to respond to the particular needs of the relevant catchment area and its population needs.
As Thornicroft and Tansella argue:
"There are no persuasive arguments or data to support a hospital-only approach. Nor is there scientific evidence that community services alone can provide comprehensive care. Instead, evidence supports a balance of hospital and community care."
Balanced care is primarily based in the community with hospitals playing a critical support role. Mental health services operate in standard community settings that are responsive to patient needs and easily accessible by the catchment population. Hospital stays are reduced as far as possible, only being resorted to when absolutely necessary.
To ensure the successful introduction and implementation of the balanced care approach, there needs to be an effective integration of both general hospital and community-based services to ensure continuity of care.
In the balanced care model, the mental health system has to ensure that services are located close to its users. These services should be mobile and facilitate home treatment whenever feasible. Long term residential facilities should also be provided in the community. All elements of the balanced care system must be coordinated amongst all the relevant mental health care providers, agencies and stakeholders.
The provision of mental health care and treatment should respond to the particular diagnosis and requirements of individual mental health service users. Facilities should also be equipped to deal with disabilities as well as symptoms. The priorities of service users should be reflected in the organisation and delivery of mental health support services. Finally, the system of balanced care should uphold and safeguard the human rights of mental health services users.
Adopting a balanced care approach will require a blend of both hospital and community-based mental health services. The exact composition of this mix will be determined to a large degree by the resources made available.