Welcome to CrisisJam #8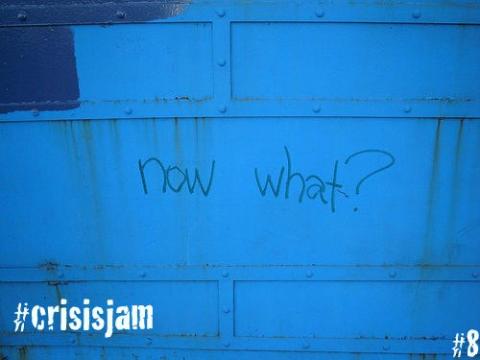 Since the foundation of the state, no matter how corrupt or incompetent, Fianna Fáil's ability to command loyalty, to bounce back and even to engender in the electorate a strange kind of sly regard for their own brown envelope crookedness seemed permanent. Last week's election has been called everything from a democratic revolution to a mandate for austerity. Whether you're inclined to view elections as a democratic right or a hollow spectacle, there is no denying that at least on the level of the zeitgeist, the obliteration of Fianna Fáil and the rise of the right and the left is pretty significant. In this post-election edition, ULA member and campaigner Sinéad Kennedy reflects optimistically on their five seat electoral win while Dara McHugh gives us a libertarian perspective. Harry Browne uncovers some very telling trends in an analysis of transferred votes. Andy Storey once again challenges the stubborn economic myths that bind all the major parties into the meek and absurd attitude that there is no alternative to our current approach to the debt. Dublin tour guide and blogger Donal Fallon gives us some historical context to the capital city ridding itself of all but one Fianna Fáil TD.Omayr Rehmaan Ghani gives us a British Left perspective on the election and Daniel Finn tells the ECB what to do with their Plan.
This week's CrisisJam was curated by Angela Nagle, and produced by Alison Spillane and Eadaoin O'Sullivan.
Image top via Sarcasmo on Flickr.