Walks: Farmleigh, Castleknock, D15

The Office of Public Works (OPW) now administrates the former Guinness family estate at Farmleigh, beside Phoenix Park. Farmleigh is closed to the public during government business and visits by foreign dignitaries, but the house and over 30 hectares of gardens and parkland are usually open to visitors on Thursdays, Fridays, weekends and bank holidays from March to December.
Stroll in the walled garden, where vegetables and flowers thrive. Relish the lavender- scented sunken garden, set in a quiet corner. Savour the aroma of Jasmine wafting from the conservatory. In August, there are garden tours and wildlife talks. Bands play at the Edwardian bandstand.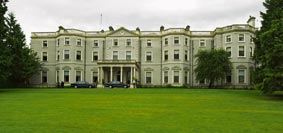 Children's stuff includes art workshops and storytelling. Bring a picnic or dine al fresco at the restaurant, in Lord Iveagh's former boathouse, by the ornamental lake. Munch snacks at the Motorhouse Café in the historic courtyard.
The pleasure grounds are a picturesque setting for Farmleigh house. Tours evoke images of gracious living. The library includes a first edition of a rare book about Ireland in the Norman era by Geraldus Cambrensis. The art gallery attracts international interest.
Farmleigh is a cultural and natural resource, an ideal place for relaxed strolling, with paths that suit baby buggies and wheelchairs.
TONY QUINN
?More www.farmleigh.ie Book in advance for proms and other special events. Access by Chesterfield Avenue, Phoenix Park. Bus 37 to Castleknock Gate. On summer Sundays, shuttle buses link Park Gate Street with Farmleigh