Walks: Avondale, Rathdrum, Co Wicklow

Have you been to Avondale? The Forest Park is the jewel in the crann of Coillte. The Georgian house was restored to honour Charles Stewart Parnell, the Irish leader. The parkland of 214 hectares is ideal for strolls or longer hikes.
Practise navigational skills on the orienteering routes. Waymarked trails are indicated by different colours. The white route on the River Walk follows the Avonmore for 5km and includes steep climbs and descents. Allow a few hours for walking and viewing the scenery. The blue marked Pine Trail is a shorter stroll. Observe the trees, including large Spanish chestnut and Japanese cedar.
The red marked Exotic Tree Trail is an easy walk with some climbing. Giant eucalyptus trees, natives of Australia, grow quickly and produce good timber. A grove recalls Augustine Henry, Irish forestry pioneer. The Centenary Trail commemorates Avondale as the cradle of Irish forestry since 1904.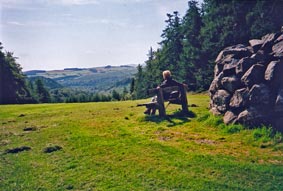 Plots of various species were planted beside the long sweep of the Great Ride. Through that open space, Sli na Slainte and the Cairn Walk lead to a mound of stones collected by forestry students. Look towards the Vale of Avoca, Moore's valley so sweet.
TONY QUINN.
?More www.coillte.ie; park guidebook and leaflets; map, OS Discovery, no 62 ; access from N11 by R752 to Rathdrum; café and picnic areas; limited wheelchair access; admission charges to carpark and house.