The stress tests are failing the stress test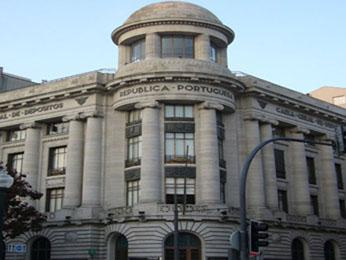 In a lead article in the Frankfurter Allgemeine Zeitung's business section, Markus Frühof writes that both the Portugese and Irish banks passed stress tests last summer. In all 91 banks were stress-tested of which only seven failed the test, the German Hypo Real Estate Bank, the Greek ATE bank and seven Spanish savings banks. Less than four months later the Irish had to receive an €85 billion bailout because of the crisis in the banking sector.
[Image: Portugese Central Bank]
Last Tuesday the Portugese Central Bank sounded the alarm bells, if the Portugese government didn't act with credible and durable measures to consolidate the state finances the risks for the banks would be unsustainable.
Though there has long been doubt on the ability of stress-tests to simulate crises of confidence and this has been borne out in the results published at the end of July. Despite this the European Commission and CEBS (Committee of European Banking Supervisors) have announced new stress-tests for Spring 2011, with the publication of results.
Responsibility for this will not be taken by the CEBS but by its successor organisation the European Banking Authority set up as part of the new European Financial Regulatory Structure due to take over on 1 January 2011. An additional element in the upcoming tests will be liquidity, which poses a bigger risk to banks than capital shortage. The tests are to be more stringent. Also, the ECB is going to test via own European Systemic Risk Board (ESRB), and compare the results with those of the EBA (to be sure, to be sure).
German banking heads are questioning the viability of annual stress-tests and also, their prognosis capability and their reliability as they are varied in their execeution within Europe (different national agencies are responsible, for example in Germany the financial overseer Bafin and the Bundesbank). They also fear that negative results could lead to market panic.
Hans-Joachim Massenberg deputy MD of Germany's banking association BdB, with an eye to the Irish stress-tests demands a better grasp of the potential threats to the total economy in the test scenarios. The ECB will break new ground with their systemic risk test, he expects. In his view there hasn't yet been a standard available for such macro-economic tests. He assumes that the ECB test will base itself on macro-economic models from which individual test will be derived. By contrast the EBA will deliver a composite result made up from individual results.