Shared-ownership housing scheme inadequate

A housing survey, carried out by Sinn Féin has highlighted the inadequacy of the shared ownership scheme in the Dublin area. The survey found just 12 properties in the four Dublin local authorities that came in within the budgets of the shared ownership scheme.
No properties were found in the Fingal or South Dublin County Council areas within their budgets and only one was found in the Dun Laoghaire Rathdown area. Eleven of the properties were in the Dublin City Council area.
Under the shared-ownership scheme four local authorities in the Dublin area offer to share the ownership of the property and provide the mortgage to the individual. It means people who would not be eligible for a mortgage from a bank can get on the property ladder. In Dublin City Council, the maximum purchase price you can get is €275,000, in Fingal County Council €185,000, in South Dublin County Council €210,000 and in Dun Laoghaire-Rathdown County Council €300,000.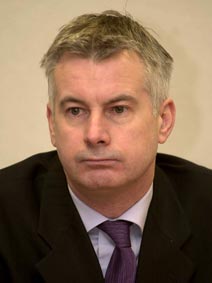 Sinn Féin conducted a survey of 24 estate agents in the four county councils. They found 12 properties that came within those budgets – three small studio apartments and seven one-bedroom apartments.
The cheapest properties for sale in the Fingal area were for €270,000, nearly €100,000 over the maximum purchase price available. In the South Dublin area the cheapest was a three-bedroom house in Tallaght for €250,000 – €40,000 over the budget. In Dun Laoghaire-Rathdown there was one apartment for sale in Rathfarnham for €290,000.
Sinn Féin housing spokesperson Sean Crowe said: "The maximum loan available from local authorities under the shared-ownership scheme must be increased to reflect the reality of the current housing market in Dublin."
Emma Browne