Peadar O'Ceallaigh, Fis Nua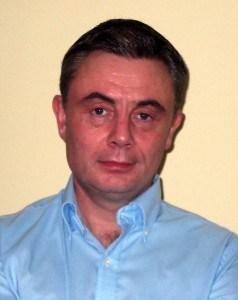 Peadar O'Ceallaigh, Fis Nua
Constituency: Dublin South-East
Personal Details
Political Details
Are you an outgoing politician? Not a politician
Information on political career to date: Political activist, drop the debt activist, union representative, social justice campaigner and workers rights.
How much money do you expect to spend in the election campaign? €700
What will be the sources of this finance? My own income
Record and Manifesto
Personal election manifesto:
50% of my TD salary (Dáil elected representative annual wages) will go to form a new co-operative in the city centre.
No Fees for Students.(I am a mature student)
A new energy system to sell stored energy back into the grid, and save business and households 15% of energy bills per annum.
A new underground train system for Dublin and an integrated transport system throughout the country.
A new bank for Ireland. Cancel Ireland's debt.
Irish agriculture needs a new debt-free sustainable system.
Nationalised renewed health system.
Cancel the Ringsend incinerator and create jobs with alternative sustainable system(s), which avoids harming our children, our society and neighbours. A TD's office cannot hide from the public, and forming a co-operative for all ages will make sure local people have their questions brought directly into the Dáil, and enacted.
What in your record distinguishes you above the other candidates in your constituency? I am willing to place 50% of my TD wages into a new inner co-operative for jobs and new ideas. It will form a TD office so direct questions will arrive in teh Dail and be enacted.
What do you consider to be the main election issues in your constituency, and where do you stand on these issues? Jobs. Many countries around the world have written down debts, cancelled them or at least renogiated them, not in Ireland. The privatisation of education. The Ringsend incinerator replaced.
What do you believe are the national priorities, and what do you propose in this regard? As above, which will renew local issues.
Specific Policy Questions
Do you support political reform, and why? What measures would you introduce to reform local and national politics? I support economic reform for an economic democracy, our current system is not working, and we need four to six referundums per year to change specific national issues birthed from local issues.
Should Church involvement in provision of education and teacher training continue? If no, what measures do you propose? Many people are home schooling children to six or seven, they are disillusioned with our education system. People need to have a choice to educate their children however they wish. Creche places should be frree.
Do you support Freedom of Information reform, and why? What measures do you support in this regard? Freedom of information is a right, and govermment should release documents on the internet as a right. Individuals at home should have privacy.
What do you believe the smart economy to be, and what measures do you propose to foster this? Ideas, innovation and sustainable economy. Nano technology is a new emerging industry which needs to be siezed, "Enterprise" needs to be sustainable.
What steps do you propose to create sustainable and integrated communities in urban and rural Ireland? My own project (see above) has also formed a co-operative which will be formed in the city centre. It also has a construction company. They already exist
What infrastructural projects do you believe are urgently required? How would you support their development? New sustainable villages such as Cloughjordan need to be planned and built. Renew and create jobs for existing ghost estates. New underground system for Dublin, and immediate job creation.
Do you believe there is a need for pension reform? What measures do you propose to safeguard a dignified and secure old age for Ireland's citizens? Pensions should be protected, billions are sspent on bankers? And pensions should be increased.
Where do you stand on the EU/IMF bailout? I am against them. Every other coutry on earth has at least wriiten down their debts which have been immorally accrued. The IMF EU "Bailout" have created the need for "bailouts".
Would you support holding a referendum decide the question of making any further payments from the citizens to bank creditors? Absolutely and retrospective refeundum on the guarantee and bailouts should also be allowed. Four to six annnual referundums per year on national issues which grow from local issues.
Do you support the Fine Gael policy for Health Reform? Fine Gael are a complete waste of time, their time in opposition and their efforts or lack of them speaks for itself.
What job creation initiatives do you propose? I have formed a new co-operative as mentioned, and as mentioned "New sustainable villages such as Cloughjordan need to be planned and built. Renew and create jobs for existing ghost estates. New underground system for Dublin, and immediate job creation"
What measures do you propose to provide adequate housing and security of tenure to every Irish citizen? Elect a broad left government, I have led with guidance from defendcouncilhousing to protect security of tenure, which prevents homelessness, my training as a building surveyor provides considerable help in this regard.
Questions from Politico Readers
How would you ensure greater transparency and communication to the public when in government? (Martin Byrne) My newly formed co-operative will be the TD surgery and will be open as a debate. It will be very difficult to hide from the public and then not act as instructed.
Will you ensure that natural resources remain under state ownership? (Chris Maher) Yes, including oil and gas already signed away by Fianna Fail.
If in Government what would be the first change you would seek in the Constitution and why? (Kevin Cooney) Childrens rights and I would change the Constitution by enacting it as it is ignored and trodden down, it is complete in protetcing heritage and the land. A debate and referundum would define what should be changed from the electorate, not from just myself.
Would you support capping TD & Minister salaries at twice the average industrial wage, with €10,000 per annum expenses? (John Murphy) I have already stated that I would give away 50% of my salary to a co-operative, I was unaware of TDs expenses, but do unemployed peope have have expense accounts... NO!?
What proposals do you have on debt reform? (Tara O'Grady) I am an anti-debt activist, I attended Edinburgh in 2005, petioned the Hanovarian queen, and supported Bob Geldof and Bono in London during the "7/7" incidents. Cancel world debts but enact a new anti-debt system at least for social issues. Do not underwrite foriegn exchange gambling or central banks speculations and long term bonds with tax payers money, or if you do don't bail them out - they cannot have it both ways.
Will you support root and branch reform of all levels of the public service? Starting with the top earners, including politicians. (Terri O'Brien): As mentioned, so-called private banking speculation is underwritten by tax payers money as are many corporations...they are not "private" fiscally, and making many in the public service unemployed leads to stagnation.
What experts would you try and get into the Dáil through the Seanad to help in the recovery? (Grainne Fallon) We are all experts, I do not believe in experts and the public. Democracy and economic democracy means the people are experts themselves in every field.