Overseas travel continues to grow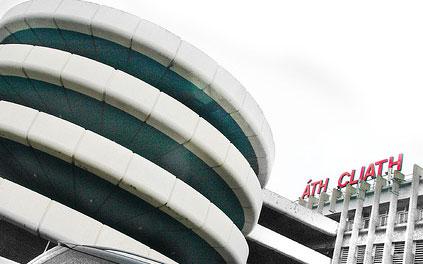 New figures released by the Central Statistics Office show that overseas travel by Irish people has continued to increase significantly. The CSO survey shows that almost 98000 more Irish residents travelled overseas this September than last September. The figures show 731400 trips abroad in that month, compared with 638500 in 2006, an increase of 14.5 per cent.
Irish residents have travelled overseas in increasing numbers in recent years. While figures for the year to date are only as far as September, the annual percentage rate change so far already shows a 12.4 per cent increase in figures over last year, compared with a 10.9 per cent increase in 2006.
Trips abroad by Irish people seem to follow strange patterns. In 2004, October saw the highest number of trips abroad, at 496700. In 2005, November showed the highest with 596100. Last year, November was again the month with highest trips, at 636000. In 2007, April has already beaten all those winter records, with 662400 trips abroad by Irish people.
The numbers of people coming into the country also increased compared to last year, with 774300 people coming here from overseas in September 2007. As 738400 came to Ireland in September 2006, this is an increase of 35900.  
The CSO survey, taken in five airports and four seaports, also recorded the countries of origin of visitors to Ireland. The latest figures show that trips by residents of Great Britain have decreased by 300 so far this year. While their numbers have dropped slightly, residents of Great Britain still make up the majority of our visitors, with 3255700 people coming from across the Irish Sea in September alone. That is half of the total overseas visitors, which numbered 6255700 in September alone.
Trips by residents of North America also decreased this year by 8900, but they still account for 13 per cent of visitors to our shores. Arrivals from Europe, an area expanded in the CSO count this year to include new EU countries, increased by 45000 this September, compared with the same month last year. Arrivals from 'Other Areas' (excluding most of Europe) grew by 100 in the year to date.