"Now is not the time for the equality agenda"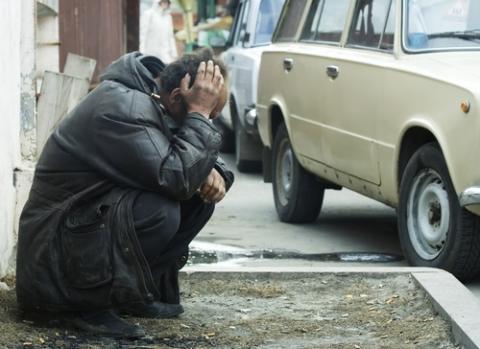 The European Commission has told Europe's governments to see gender equality policies as a long term investment not a short term cost. Seeing equality as a luxury, which can wait, and not as an essential component of recovery has profound consequences. But a more equal society is a fairer society, one in which people can have decent housing, good working conditions and participate with others in the cultural and social life of Ireland.
However, in 2008 and 2009, the government made disproportionate cuts to the budgets of both the Human Rights Commission and the Equality Authority so much as to make them infeasible. But this is not about the budgets of agencies. It is also about the rights that people hold as members of society. For many years, even through the time when the government was recording budget surpluses, the rights of people in Irish prisons were being violated. In 2008, the UN Human Rights Committee highlighted the persistence of poor conditions in Irish prisons, pointing in particular at overcrowding and lack of in-cell sanitation. When it comes to housing, residents of public housing are using a human rights framework to try to highlight state and local authority failures and to advocate for their rights. As much as a lack of funding is seen as a reason not to upgrade basic housing conditions, this reason points to the priorities in making decisions about who money is allocated to.
Now, in this time of budget deficits and massive debt, organisations advocating on behalf of women and people with disabilities are noting how national strategies are being downgraded. For example, a new National Advocacy Service for people with disabilities is being established alongside fresh cuts by the HSE in the provision of disability services. In the case of the direct provision system for those seeking the protection of the Irish state, FLAC has stated that when making any decision "to relocate a person, account should be taken of his/her physical and mental health, cultural, religious and other background."This system has cost close to €1 billion euro since 2000 and yet there's no sign that the programme will be changed to save money. Human rights are binding legal obligations, not optional extras. Should the rights of people with disabilities wait until 'we can afford' their rights, signed up to by the Irish state? This moment of crisis is an opportunity to rebuild our pact as citizens with the state. As Fiona de Londras says:
We can either allow [rights] to be sacrificed at the altar of economic austerity and to slip slowly from political consciousness, or we can use them as the basic foundations for a new and badly needed mature relationship with democracy; a relationship that is founded on basic tenets of transparency, representativeness, accountability, equality of treatment, humanity, respect and esteem."
More: http://www.humanrights.ie/index.php/2010/11/22/political-reform-and-the-future-of-rights/