John McGuirk, Independent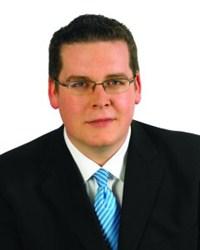 John McGuirk, Independent
Constituency: Cavan-Monaghan
Personal Details
Address: Carga Ballybay Co. Monaghan
Year of Birth: 1984
Email address: john@mcguirk.eu
Phone Number: 0868582351
Twitter account: @john_mcguirk
Facebook Page: mcguirkj
Website: www.mcguirk.eu
Occupation: Independent PR consultant
Previous Occupation: Student Union Official
Financial interests: N/a
Income (aside from income derived from political office): Circa €25k last year
Approximate net worth of capital assets (aside from family residence): About €20k, including my car
Political Details
Are you an outgoing politician? Not a politician
Information on political career to date: Managed Libertas NO campaign, 2008
How much money do you expect to spend in the election campaign? About €12,000
What will be the sources of this finance? Personal spend, loan from family, about €7k in donations.
Record and Manifesto
Personal election manifesto: Create an enviroment to create jobs and stop the youth leaving our shores.
What in your record distinguishes you above the other candidates in your constituency? I speak the truth and I am not driven
What do you consider to be the main election issues in your constituency, and where do you stand on these issues? Economy and jobs
What do you believe are the national priorities, and what do you propose in this regard?  Economy and jobs
Specific Policy Questions
Do you support political reform, and why? What measures would you introduce to reform local and national politics? I do...real reform, not tinkering aroun the edges. More powers to Co. Councils and councillors and let National politics to TD's
Should Church involvement in provision of education and teacher training continue? If no, what measures do you propose? Yes
Do you support Freedom of Information reform, and why? What measures do you support in this regard? Yes of course everything should be open and transparant.
What do you believe the smart economy to be, and what measures do you propose to foster this? The smart economy is vital and what ever steps that are required should be taken to protect it.
What steps do you propose to create sustainable and integrated communities in urban and rural Ireland? The first steps to be taken to create a sustainable and intergrated community in urban and rural Ireland is to get back our Objective One Status.
What infrastructural projects do you believe are urgently required? How would you support their development? Roads,through Convergence.
Do you believe there is a need for pension reform? What measures do you propose to safeguard a dignified and secure old age for Ireland's citizens? Old age pension has to be safegaurded at all costs.
Where do you stand on the EU/IMF bailout? Burn the Bond holders..............
Would you support holding a referendum decide the question of making any further payments from the citizens to bank creditors? Yes
Do you support the Fine Gael policy for Health Reform? No,takes too long to put in place, five years at least.
What job creation initiatives do you propose? Fishing,Farming and Tourism.
What measures do you propose to provide adequate housing and security of tenure to every Irish citizen? Every Irish citizen is entitled to a roof over their head.
Questions from Politico Readers
How would you ensure greater transparency and communication to the public when in government? (Martin Byrne) There shoul be a Communication Centre established by the Gov. with people employed from outside the Political arena by non vested interests.
Will you ensure that natural resources remain under state ownership? (Chris Maher) Yes, of what is left.
If in Government what would be the first change you would seek in the Constitution and why? (Kevin Cooney) Our constitution is out of date and needs to be rewritten.
Would you support capping TD & Minister salaries at twice the average industrial wage, with €10,000 per annum expenses? (John Murphy) Yes at €75,000, no Mercs, free travel while in Office only.
What proposals do you have on debt reform? (Tara O'Grady) Seperate the Debt and stretch the Bank Debt out over 50/60 years like England and Germany did with their war debt.
Will you support root and branch reform of all levels of the public service? Starting with the top earners, including politicians. (Terri O'Brien) Cap all Salaries at €75,000.
What experts would you try and get into the Dáil through the Seanad to help in the recovery? (Grainne Fallon) David McWilliam,Brian Lucey,Paul Somerville, and a few more like them.