A healthy nation hangs in the balance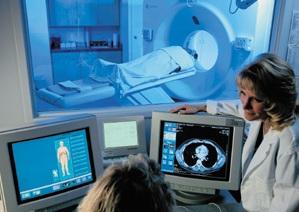 How we vote on Friday will impact on Ireland's health system for years to come. Fianna Fáil is promising more of the same – in its seven-page 'policy' paper the party commits to the continuation of 'reform', of the Health Service Executive, and of the two-tier system with a focus on quality and reorganising services. The only change is a rejection of Mary Harney's plan to co-locate private hospitals on the grounds of public hospitals.
Just a fortnight ago, Fianna Fáil's health spokesperson, Barry Andrews, said "the current mix of public private health [system] serves the country well". Thousands of public patients waiting months or years for diagnosis or treatment are unlikely to agree. Another group of dissenters would be people paying for private health insurance whose premiums have just gone up by 43 per cent.
For the first time in the history of the State, all other political parties are advocating a one-tier, universal health system, where, over time, services will be provided free at the point of delivery. This is what the vast majority of European citizens have enjoyed for decades.
However, there are critical differences between what Fine Gael, the Labour Party, and the other parties are offering.
Sinn Féin, the Greens and the United Left Alliance are campaigning on the basis of a universal, tax-funded system. They each want to stop spending public money on private care, will end the centralisation of hospital services and will not charge for GPs or prescription drugs. They see such services being funded through a more progressive tax system. The Greens, who used to advocate universal health insurance, have dropped any mention of an insurance-based system from their manifesto.
There is much common ground between all the parties, excluding Fianna Fáil. They all say they will reclaim the department, and Minister of Health's authority, and want to increase transparency and accountability in health. Each party specifies the need for better resourcing of mental health services. All the manifestos have a focus on primary care, reducing waiting times and providing quality services as near as possible to people's home.
Fine Gael and Labour's health policies are most pertinent, given the likely composition of our next government.
Both parties are campaigning on the introduction of universal health insurance. In fact, both of their proposals will be funded by a combination of tax and insurance, with the balance heavier from tax. Every citizen will be entitled to the same package of care without any consideration of ability to pay.
Labour has published significantly more detail than Fine Gael. Labour plans to introduce GP care without charge by 2014. It uses the current government's own research to cost this at €389 million, and show how this will be funded. Labour also acknowledges more staff will be needed in primary care services if free GP care is to be a reality.This cost is built into Labour's budget and timetable starting in 2011.
Fine Gael slammed Labour's free GP care proposals as 'impossible and irresponsible' last Sunday, when it produced little more detail on its own health policy. Fine Gael is no longer committed to free GP care or prescription drugs until after 2016 on the basis of cost. However, despite promises, the party still has not produced detailed costings on how their system would be funded within current resources.
A difference between the two parties is on the development of primary care infrastructure. Fine Gael's model is based on entrepreneurial, private sector development, whereas Labour sees primary care infrastructure being funded through public investment.
Both parties envisage multiple insurers: Labour would have one public insurer for primary care and competing insurers for hospital care, including two public insurance options. Why there need be three public insurers instead of one is not made clear.
Fine Gael has done a U-turn on its initial FairCare policy, published in April 2009. It now envisages a slimmed-down VHI as a public insurer, competing with other private, profitable insurance companies. Insurance will cover all aspects of health care, including mental health and dental care.
Fine Gael and Labour promise that no one will have to pay more than they currently do when full universal coverage is in place and that they will get more and better services than they currently do, free a the point of delivery. Such good news is premised on achieving immense efficiencies in the years ahead, without any detail on how those efficiencies will be accomplished.
Both parties will see public hospitals run by voluntary trusts which will compete with voluntary and private hospitals to provide care. Fine Gael will abolish the HSE, but most staff will still work for hospitals or 'cure' services, paid for by the State or through insurance. Labour sees the HSE 'evolve' over time so that staff will be working for primary care, hospitals, and locally-provided community and social care services.
Fine Gael draws heavily on the Dutch model of 'managed competition' for its plans. Given the differences between the countries, their health systems, the smaller size of the Irish healthcare 'market' and absence of good information, it is hard to see how successfully that would transfer here.
The primary principle of Labour's health policy is social solidarity in the public interest; the essence of Fine Gael's is competition between private providers, which is meant to drive down costs. The choice is yours.