Hands off our social workers!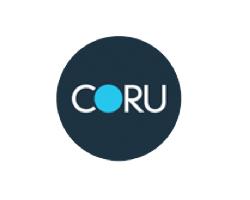 As Ireland becomes a more unequal society, the already huge pressures on social workers are going to worsen and the societal problems they deal with at work will deepen. While the state writes off billions to provide a safety net for the private sector, these public sector workers are being forced to pay to be legally scrutinised, writes Angela Nagle, right at the time when we need them most.
Opposition has been building among social workers to the introduction of an annual €350 registration fee and anti-worker legislation. Whether a social worker is full-time, part-time or not working at the time of registration, if they fail to pay, they won't be able to practice. The fee will affect 2,700 workers, most of whom are in the HSE and have received cuts of up to 15% of their pay, as well as the pension levy and the universal social charge. Many young social workers who have found themselves in debt from their postgraduate training because of rising fees in third level education are entering on a 10% reduced rate of pay already, before paying any additional fees. No training or continued professional education will be provided for this fee.
Implementing the fees is CORU, a government regulatory body which was concieved in 2005 when Mary Harney was Minister for Health. Concerns are mounting among workers that the legislation which CORU will implement, based on The Health and Social Care Professionals Act 2005, will further individualise the profession, making social workers more vulnerable to personal legal liability, where the employers previously indemnified the employee. What social workers need to improve their 'performance', they argue, is better resources and support systems, not legal scrutiny.
CORU legislates for taking action against workers by considering 'the degree of risk to health, safety or welfare of the public from the incompetent, unethical and impaired practice of the professional' as well as 'any other factor the Minister considers relevant'. It claims the register will 'preserve and improve the wellbeing of others' meaning the general public. CORU claims also to help the public if they are not satisfied with the treatment, service or care received from the regulated professions. The Board of CORU consists of nine people; two from management, one from management in the voluntary sector, a third level representative and six representatives of the interests of the general public nominated by the Minister of Trade & Employment who will adjudicate on any conflicts between Social Worker & the Public. There has been no commitment to appoint anyone from a Trade Union or the Irish Association of Social Workers.
Many of the provisions CORU propose already exist within the HSE, such as Your Service Your Say and structures of accountability within the Family Courts and agency management, leaving workers wondering what productive role CORU will play in return for the their loss of privacy (CORU will be compiling personal information including exam results on each social worker) and loss of protection. Social Workers are just the first group of many to come under this legislation and eventually it will apply to Physiotherapists, Dietitians, Psychologists, Medical Scientists, Radiographers, Occupational Therapists, Social Care Workers, Podiatrists, Speech and Language Therapists.
This story may be drearily familiar, as we have watched the hardest workers and the most caring and dedicated workers in our society be subjected to neoliberal ideology in practise, which turns everyone into stakeholders, customers and service providers. First it creeps in through the subtlety of language and seemingly meaningless jargon, eventually it becomes law and chips away at workers' most basic rights. Each step is part of the logic of an ever-unfolding wider story and the bigger picture should always be kept in mind. A body such as CORU will have to justify its existence in the future and it is reasonable to assume that the only way they will be able to do this is by striking workers off. The IASW, who have been excluded from the quango's decision making process will legally protect workers who have paid to join, but can do little to spare them the public and professional humiliation as well as time consuming court procedures. Some social workers fear that this may be the beginning of the process whereby, to avoid finding themselves unable to afford legal fees in seeking redress in the High Court in front of the board of CORU 'stakeholders', social workers who have dedicated their daily lives to helping the most vulnerable members of our society may need (yep, you guessed it!) private insurance. If the political elite and the financial sector were forced to personally pay for the damage they do, the wreckage of which social workers see every day, even they probably couldn't afford the insurance.