Grievous Angel

At 59, singer Emmylou Harris has survived such hardships and successes in both her personal and professional lives as to inspire a slue of country songs. Profile by Jessie Collins.
Emmylou Harris is a survivor. She has been making music for 37 years, has released 23 albums, raised two children while on tour and weathered three marriages. When she takes the stage at the Midlands Music Festival in Ballinlough Castle, Co Meath on 28 July, it will be her second appearance in Ireland in as many months. Not bad for someone approaching 60.
Her own career has comprised such hardships and successes as to provide the content for a slue of country songs. She got a record deal at 22. Her first album, a mix of country cover versions and original material, hardly sold. Yet it was an early indication of her single-mindedness. She chose songs she liked to sing, rather than crowd-pleasers. Soon after the album's release, her record company went bankrupt: a bad manager and a bad deal left her $8,000 in debt.
Emmylou Harris moved with her first husband, singer-songwriter Tom Solcrum, to Nashville. The new city was not responsive to her music. She got pregnant and was unable to supplement her income by working in restaurants. Her marriage fell apart and she moved back to her parents' house just outside Washington.
A year later, Emmylou Harris was performing again. She formed a trio with local musicians Gerry Mule and Tom Guidera; she was romantically involved with the latter for some years. With her parents looking after her daughter, she sang six nights a week.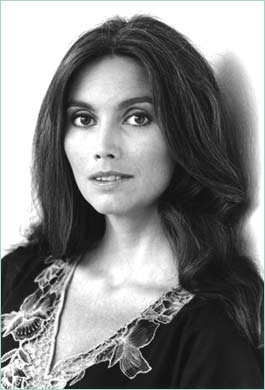 It was while playing with Mule and Guidera on the folk club circiut that she met Gram Parsons of the Flying Burrito Brothers. Recognising the pristine quality in her voice as a perfect match for his more sweet, cracked tones, they immediately began an intense collaboration. But Gram Parsons' demons began to catch up with him. Plagued by drug abuse, which deepened as he spent months hanging out with the Rolling Stones, he died of an overdose three weeks after the release of his first solo album, GP/Grievous Angel, which featured the now-famous duet with Emmylou Harris, 'Love Hurts'.
"Gram's death was like falling off a mountain," she explained in 1975. "It was a very hard year between his death and the making of my album. A year of throwing myself into a lot of work I wasn't really into."
She took her daughter and moved to LA. There, she met her second husband, Brian Ahern, and together they recorded Pieces of the Sky. Emmylou Harris had her first hit single, 'If I Could Only Win Your Love'. "And that was like day and night," she said. "It was like my life totally changed."
The new partnership with Ahern led to a run of successful albums throughout the 1970s and Harris achieved the difficult crossover between country and rock, winning herself an armful of Grammy awards. She toured as a guest with Bob Dylan and Neil Young, toured extensively in her own right and completed three albums during her second pregnancy alone.
In 1983, her marriage to Brian Ahern disintegrated. It was the end of a prolific working relationship. She moved back to Nashville with her two daughters, now aged 13 and 4.
She tried new directions there, to mixed success. Her first album from Nashville, The Ballad of Sally Rose, was the result of a new romantic and creative relationship with English singer-songwriter Paul Kenneley, but it was a commercial flop. Her second, Trio, a collaboration with Linda Ronstadt and Dolly Parton, went platinum.
By the early 1990s, Emmylou Harris was floundering. She was no longer achieving radio-play and her records were not selling. Her third marriage to Paul Kennerley ended. In 1995, she recorded Wrecking Ball, making a departure from her familiar country-rock territory.
"It's very terrifying to make a change from something that is successful and that you can depend on. And you're almost on automatic pilot. But that's death. It's easy now to talk about it. But at the time it was pretty frightening."
The album was an alternative take on songs by an array of artists from Jimi Hendrix to Gillian Welch and brought her a new fan base.
At 53 years old, she recorded Red Dirt Girl, her first album made up entirely of her own compositions. Having previously been better known as an interpreter rather than a songwriter, this album and its follow-up, Stumble Into Grace, confirmed her success.
Now 59, Emmylou Harris is certainly not static; she recently released a further collaborative record with Mark Knofler. Her career was always suffusive, and it shows no signs of slowing.
"I think it's scary to remove yourself from something that is very much wrapped up with your identity. And it is very difficult to be quiet and still. That is something I have never done."