Getting around

Malachy Browne looks at the latest technology for people on the go – the Segway i2 is the psychic way to travel while the Sony Mylo makes exciting strides in online communications
The Segway i2 resembles a pogo-stick on wheels. Instead of a crossbar, the i2 is driven by standing atop a platform mounted between the i2's wheels. Censors within the platform read a rider's weight-distribution and inclination and direct the device in accordance with the driver's intentions: basically, lean in a particular direction and i2 will take you there.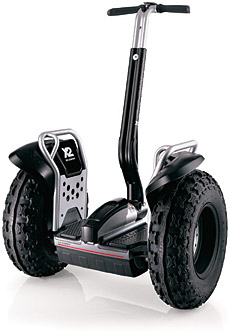 i2 was demonstrated at Toys for Big Boys last week at the RDS where salespeople effortlessly glided around a pokey presentation space by gently tilting forward, backward and sideways on the base.
A low centre of gravity and traction control stabilise the i2 and prevent it from shooting out from beneath the rider's feet. The device can be customised to carry cases and golf bags, and any additional load is equalised by the computer technology that drives the device. This technology, called LeanSteer, also considers the angle and surface of its immediate environment when directing the device. i2 can travel 40km at 20km per hour on a single charge. A screen in the handlebar displays speed, battery level and distance travelled, and includes a security feature to protect the i2.
More The i2 costs around €6,000. Visit www.segway.ie for a demonstration of the i2 at your home or workplace
Upwardly mobile Mylo
Sony Mylo is an exciting prospect in online communication: free voice calls over a wireless connection to Skype friends, instant messaging to Skype, Gmail and Yahoo accounts, wireless file transfer and sharing, MP3 and video playback on a five-inch screen and a digital photo album – all in a slimline body no larger than a cigarette case. Mylo users with a SkypeOut account can avail of cheap internet calls to landlines and mobile phones.
The beauty of Skype, MSN, AOL and similar internet products is that users can set themselves an online status: available, away, busy, asleep or offline. Any other user with this contact in their address book automatically sees the contact's availability and knows when friends and colleagues are online and contactable. Once in touch, Skype buddies can freely communicate – via text message, voice or video. The beauty of Mylo is that it applies this technology, traditionally programmed for PCs, to a compact mobile device.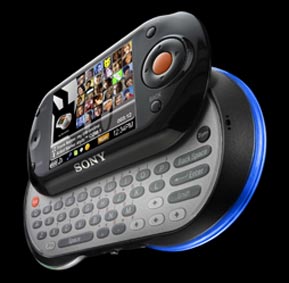 But for now, Mylo remains a mere prospect. The gadget must be within range of a Wi-Fi hotspot to communicate and, while Wi-Fi availability continues to grow, it is no challenge to the ubiquity of mobile-phone coverage. Therefore, Mylo users must carry a second device to be assured the accessibility and instant gratification of traditional mobile devices.
There are additional problems such as a 20-second load time for pictures and a short battery life.
The principle of Mylo – My Life Online – works, but not as a stand-alone unit. What is likely to happen in 2007, should mobile network providers support the move, is the incorporation of Mylo-like Wi-Fi capability into existing mobile phones, allowing users in range of a wireless signal to communicate with online, mobile and landline contacts.
Mylo sells for an overpriced $349 and is useful only for those people regularly on the move in Wi-Fi hotspots, eg college campuses, airports or hotels.
More www.mylo.com