Gadgets: work hard and play hard

Tiny personal computers, wireless virtual gaming and compact breathalisers. Malachy Browne has the product solutions for all the big boys out there
Marvellous microcomputer
The Ultra Mobile Personal Computer (UMPC) is being touted as the next generation in personal computers. About the size of a paper notebook, this handheld device combines a Windows XP platform with mobile technologies, bringing portable computing to a new realm. Early models have touch-screens of between five and seven inches, large enough to run computer applications and make mobile broadcasting a more viable enterprise.
The device offers multi-modal communication: typing is facilitated by touchscreen keypads at thumb position in the bottom corners of the device; other forms are allowed by speech and handwriting recognition.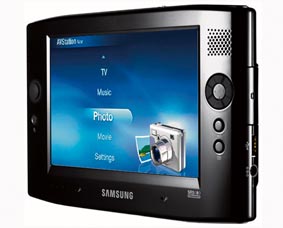 The specifications, settings and applications of a standard PC are largely available on the UMPC. Samsung emphasises the balance between connectivity, entertainment and computing performance with ultra mobility in its Q1 Ultra Mobile PC. The first UMPC to be released, this model offers 512MB of memory with a 40GB hard-drive and Intel Celeron Processor. Ethernet, wireless LAN and Bluetooth abilities are standard on most models, as are USB and audio ports.
The Q1 and other UMPCs can run Microsoft products, internet browsers, email software and other typical PC applications.
Some pundits expect the UMPC to "revolutionise the way we carry out our day-to-day tasks" by becoming as much a part of modern life as the iPod or mobile phone.
More: www.umpc.com, www.microsoft.com/windowsxp/umpc
Nintendo Wii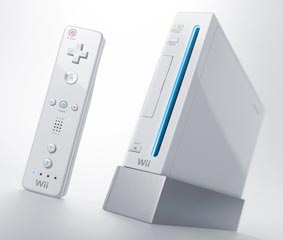 Nintendo thumbs be gone! Wii renders the traditional Nintendo joy-pad obsolete and compels computer gamers to get to their feet and swing a virtual tennis racket, light saber or golf club around the living room. The movements of the Wii controller are interpreted by a console that then interacts with the user's television or wirelessly with the internet. The controller of commercially available packages is connected to the console, but the future versions will be completely remote. Wii comes with a range of Mario and Wario Nintendo games. The more energetic alternatives include tennis, baseball, golf, bowling and boxing.
More: www.wii.nintendo.com
Test your breath
One of the more prosaic playthings on display at the Toys for Big Boys exhibition at the RDS in Dublin last weekend was the Personal Digital Breathalyser. Not much larger than a mobile phone, the compact breathalyser can be discreetly carried in a handbag or pocket, or neatly placed on a bathroom shelf for a private morning-after breath test.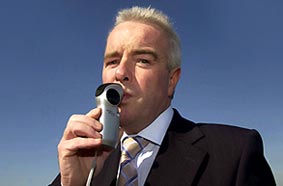 Unfortunately, any would-be driver so inebriated the morning after as to be a road hazard is more likely to hastily shave with his toothbrush than take an elective breath test. Nonetheless, the message from Safer Drive, the product's promoters, is clear: in the absence of enforced drink-driving regulations, take personal responsibility to make Irish roads safer. Safer Drive believes that random breath testing could prevent over 150 road fatalities every year.
More: www.safedrive.ie