Fee-paying schools and education cutbacks: Every little helps?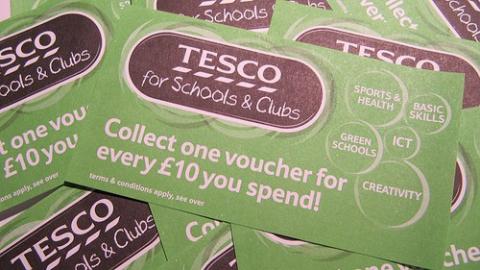 Cuts in funding and resources hit those schools which cater for children with special needs and children from lower socioeconomic backgrounds hardest, and are being imposed across the public education system. Meanwhile, private fee-paying schools, which rank 'close to the bottom of the table' in their provision for children with learning difficulties, received €100 million in state subsidies last year. Alison Spillane reports.
Last year, private fee-paying schools received €100 million in subsidies from the State, paid for by the Irish taxpayer. It is estimated these schools generate a further €100 million in income through fees from parents.
In October 2010, fee-paying schools also received a share of the €21 million Information and Computing Technologies (ICT) grants for hightech equipment. Peter MacMenamin, Secretary General of the Teachers' Union of Ireland (TUI), said the move would 'widen the divide between these schools and those catering for disadvantaged students'.
At the same time, public schools at both primary and secondary level are seeing a tightening up of services, particularly in the areas of special needs and learning support.
The 'National Recovery Plan' and Budget 2011 announced cuts in areas such as resources for Travellers, the abolition of rural co-ordinators for DEIS schools, a 5 per cent reduction in funding grants to schools and VECs, including grants for adult literacy, community education, the School Completion Programme and Youthreach as well as an overall reduction in teacher numbers.
The DEIS (Delivering Equality of Opportunity In Schools) plan was created with the aim of addressing educational disadvantage throughout the public school system. There are two levels with DEIS 1 designating schools located in severely disadvantaged areas and DEIS 2 those which have pupils from both poor and more comfortable backgrounds.
However, it is estimated that only around 40 per cent of children from lower socioeconomic backgrounds attend DEIS schools so a huge proportion of children and schools don't have access to the supports provided by the programme. Yet, as Mary Diskin, Worker's Party Spokeswoman on Education and Special Needs Co-ordinator at DEIS 2 designated St Fergal's Senior NS in Bray explains, DEIS schools themselves are facing serious difficulties as funding is cut and key resources withdrawn.
According to Ms Diskin, the first pressures on schools started in 2007 with the introduction of the learning support system and resource hours which resulted in changes in the system of hours which allowed schools to qualify for resource teachers.
In terms of resource hours, the system began catering for a very limited number of disabilities, excluding children with mild general learning disabilites who then had to fight for their hours within the learning support system.
She said because there are very high numbers of children with learning difficulties not only in DEIS schools but in other schools that have large numbers of children from lower socioeconomic backgrounds these institutions are hit harder by this kind of cutback than schools in wealthier areas.
With regard to Traveller education, the TUI has described cutbacks in this area as 'transparently discriminatory'. There are plans to remove all Resource Teacher for Travellers (RTT) posts in primary schools, with certain exceptions for schools with very high numbers of Traveller students.
As well as this RTT hours at second level are to be abolished, a measure which will badly affect VECs and community schools. Ms Diskin said this support is being taken at a time when more Traveller children than ever are starting to make the transition from primary school to second level. From September 2011, the Visiting Teacher Service for Traveller Education is also being withdrawn resulting in the removal of 42 posts.
In relation to second level education, Ms Diskin observed that the Leaving Certificate Vocational Programme (LCVP) has had its pupil/teacher ratio increased from 17 to 19. 'That's going to affect a lot of schools,' she said, 'but it's going to very largely affect community schools and VECs – again, schools that cater for the less well-off.'
She said 25 per cent of students that sat the Leaving Certificate last year took that programme. The programme has a strong science element to it but now schools may to have to cut back on some of those subjects, there could be a doubling up of pass and honour level students, and perhaps a doubling up of 5th and 6th year students.
This will mostly affect students from lower socioeconomic backgrounds Ms Diskin said, '[yet] there has been no change in the government's allocation of money to private schools and they're getting funded to the tune of €100 million'. The Worker's Party says there should be a total abolition of support for private schools as well as voluntary contributions which exist in some non-fee paying schools. 'You have to have a fair playing pitch,' Ms Diskin said.
Ms Diskin said schools like St Fergal's were seeing a 'tightening up in all areas, and at the end of the day the children are going to suffer'.
As well as this, measures taken in Budget 2011 have also led to the creation of a rural/urban divide with the abolition of rural co-ordinators for DEIS schools despite the presence of high levels of poverty and problems with education. Moreover, many of these co-ordinators would have doubled up and provided learning support in schools.
Ms Diskin also drew attention to the 500 posts that are to go in language support, starting with 125 in September 2011. This affects new arrivals to Ireland and will hit schools with high numbers of children from non-Irish backgrounds.
Speaking as Education Spokeswoman for the Worker's Party, Ms Diskin said: 'There is clear research there to establish that there is a very strong link between how you perform in school, dropping out of the school system and a future life of poverty' – many of the people this happens to are from lower socioeconomic backgrounds, single parent families, people with disabilites and people from the Traveller community.
With regard to special needs and children from non-Irish or Traveller backgrounds, the TUI has repeatedly demanded that State funding be withdrawn from schools which operate restrictive or exclusionary admissions policies. Educational apartheid is alive and well as the TUI says:
'A significant number of schools operate exclusionary practices that are designed to keep students with special educational needs, Traveller students, international students for whom English isn't the mother tongue, students with emotional and behavioural difficulties and students with limited academic capacity or motivation outside the gate.'
(On a positive note however, this practice is now up for review following December's ruling by the Equality Tribunal.)
As the TUI observes, the above practice is not limited to fee-paying schools, but in terms of catering for special needs children it has been reported that 'many of the county's top private schools are 'close to the bottom of the table' when it comes to provision for students with learning difficulties'.
Like St Fergal's, the most expensive fee-paying school in the State (St Gerard's) is also located in Bray. In 2010 it received €1.8 million in support from the taxpayer. Ms Diskin said maybe one or two pupils from St Fergal's had progressed to this institution in the last ten years.
A system through which teachers in private schools are subsidised by working people across the country who cannot afford to send their own children to such institutions is yet another example of the deep inequality which characterises Irish society. (For further evidence, see the two-tier health system and the minor matter of making the Irish taxpayer responsible for the gambling debts of private institutions.)
But public schools needn't worry. As we've seen with Tesco 'For Schools and Clubs', the business sector is all too ready to exploit the government's failure to adequately fund the Irish education system. Under-funded and under-resourced schools can encourage students to shop 'til they drop and for a meagre €282,300* you can get an educational computer worth €850 for your school. Bargain!
*28,230 vouchers: One voucher for every €10 spent in Tesco stores, petrol filling stations and Tesco.ie online grocery shop in a single transaction (Tesco for Schools and Clubs 2010 Catalogue).
[Image via HowardLake on Flickr]