The Extraordinary Life and Times of Sean McBride: Part 1
Sean MacBride is the last veteran of the War of Independence and the Civil War to still play a major part in Irish and international politics. He has had an extraordinary career. His father was executed when he was 12, his mother arrested in front of him when he was 14. He joined the IRA at the age of 15 and accompanied Michael Collins to London for the Treaty negotiations when he was 17. Since then he has been an underground guerrilla leader, founder of a new political party which put de Valera out of office after 16 years, Minister for External Affairs, Ireland's most distinguished lawyer, founder of Amnesty International, UN Commissioner for Namibia, and winner of the Nobel and Lenin peace prizes. And he is still deeply involved in international work for human rights and nuclear disarmament.
To write this profile for Magill as Sean MacBride approaches his 79th birthday, Michael Farrell interviewed him at length at odd intervals between trips to London, Geneva, New York, Moscow, Stockholm and India, as well as a host of meetings and conferences all over Ireland.
Sean MacBride was born in Paris in January 1904, the son of Maud Gonne and Major John MacBride, two of the most famous figures in Irish politics at the time, who had married the previous year. Maud Gonne was known as the Irish Joan of Arc. The daughter of an English colonel stationed in Dublin, she became devoted to the cause of Ireland and its poor after seeing evictions in Donegal in the 1880s and threw herself into the land agitation and nationalist movement with all the zeal of the convert. She was strikingly beautiful and W.B.Yeats was in love with her for most of his life. Maud and her turbulent republican activities reappear again and again in Yeats' best poems.
John MacBride was a Westport man and IRB member who had emigrated to South Africa. When the Boer War broke out in 1899, he raised a brigade of Irish emigrants who fought bravely against the British. Most radicals and nationalists in Ireland and elsewhere saw the Boer War as an anti-colonial struggle against Britain (little was known about the conditions of the black population) and MacBride became a popular hero in nationalist circles.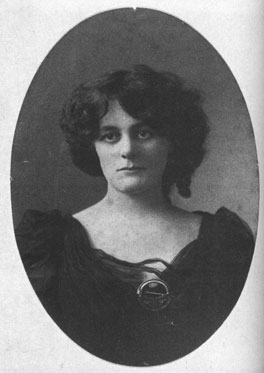 Sean MacBride began to figure in police reports when he was only a few weeks old. He was brought to Dublin to be christened and the Special Branch, accustomed to reporting everything the notorious Maud Gonne did, filed a report on the event. It was controversial in another way too. Maud had asked the old Fenian leader, John O'Leary, to be the child's sponsor and the parish priest refused to accept him. Maud was walking out when a curate agreed to perform the ceremony. Maud Gonne's marriage to John MacBride broke up in 1905 and she stayed in Paris with her son and an older daughter Iseult, the child of an earlier liaison with a rightwing French politician, Lucian Millevoye. Maud was unconventional and bohemian and Sean MacBride grew up in an extraordinary household surrounded by dogs and birds, discussions of spiritualism, in which his mother and Yeats were interested, and poetry. He was read poems by Yeats and told stories by James Stephens, the author of "The Crock of Gold".
But above all Maud Gonne's house was a haven and meeting place for nationalist exiles, not only from Ireland, but from other parts of the British empire as well. Roger Casement was a frequent visitor. Maud was particularly friendly with Madame Cama, a famous Indian nationalist and campaigner for women's rights with whom she attended a congress of the Socialist 2nd International in 1907. Other Indians came too: the writer Rabindranath Tagore and a young student en route for Oxford, called Jawaharlal Nehru. There were Egyptians and Moroccans as well. The talk was of national self-determination, political prisoners, British imperialism.
Maud Gonne knew Pearse and wanted her son to go to St. Enda's. He was interviewed by Pearse in the summer of 1914 but all he remembers is the smell of fresh paint because the place was being done up at the time. When the First World War broke out, however, they were stuck in France and he went to a Jesuit boarding school there instead. Cut off from Ireland, the 1916 Rising came as a complete surprise to them and the 12 year old Sean MacBride heard the school's rector announce to his schoolmates that his father, Major John MacBride had been executed by the British for fighting for the freedom of his country - a generous way of putting it at a time when France was in alliance with Britain. Maud Gonne was anxious to return to Ireland but couldn't do so till the beginning of 1918. Within a few months, in May 1918, the young MacBride, now 14, was walking with his mother in Dublin when she was seized by detectives, hustled into a police van and driven away. She was held without trial until November 1918 when her health broke down and she was released.
It was hardly surprising that in 1918 the young MacBride should join the Fianna, which had been founded by his mother's close friend and prison companion, Constance Markievicz. At the beginning of 1919, without his mother's knowledge he falsified his age and joined the IRA. He had also enrolled as a student at UCD, which helped to conceal his IRA activities from his mother. He was a member of B company of the 3rd Battalion, Dublin Brigade, which operated in the area between Mount Street and the quays, centred on Brunswick Street, now Pearse Street. It was a poor working-class area with warrens of little streets and tiny houses - a few are still to be seen near Sir Patrick Dun's hospital and the railway arches. MacBride's company was almost all working-class, unlike the upper echelons of the movement, but despite that and the great labour upheavals in Dublin before 1914, there was no real discussion of politics or social issues. All efforts were concentrated on the military struggle.
The company was very active. Mount Street was the route used by lorry-loads of British troops and Black and Tans coming into the city from Beggars' Bush barracks in Haddington Road and the IRA Volunteers mounted frequent ambushes on them, escaping into the warren of little streets where most doors were open to them. MacBride was an able guerrilla fighter and a good organiser and became OC of the company at the beginning of 1921 and then head of an Active Service Unit (ASU). He had some narrow escapes. On Bloody Sunday, 21 November 1920, the IRA shot dead twelve British secret service men. The Black and Tans, out for revenge, fired into the crowd at the hurling final in Croke Park, leaving twelve dead. and British intelligence officers shot dead Dick McKee, the OC of the IRA's Dublin Brigade, and two companions in Dublin Castle. MacBride spent the night of Bloody Sunday with Ernie O'Malley, one of the most wanted men in the country, in the flat of a very worried Lennox Robinson, the Abbey Theatre playwright, in Clare Street. The Auxiliaries had a road-block just below their window and shot down a man who tried to run away. O'Malley was determined to fight if there was a raid and taught MacBride how to use a parabellum, a heavy automatic pistol.
On 14 March 1921 MacBride and three or four members of his ASU were guarding a meeting of the battalion staff at 144 Pearse Street when the British began to raid the area. The ASU members opened fire on the raiding party to give the staff time to escape. MacBride and a local volunteer called Leo Fitzgerald were lying on the pavement at the corner of Sandwith Street and Pearse Street, firing away, when an armoured car opened up on them with a machine gun at a range of thirty or forty yards. The first MacBride knew about it was when the bullets struck a line of sparks from the pavement beside him. He put out his hand to signal to Fitzgerald that it was time to clear out, only to find that his comrade's head had been shot to a pulp. MacBride managed to get away but found that the battalion staff had long since escaped, without bothering to send word to the ASU to retire as well.
MacBride's activities brought him to the notice of Michael Collins who sent for him and gave him a number of special assignments. One was to go to France to make contact with a gang of criminals who had plans to raid dumps of British arms left over from the war and sell the weapons to the IRA. The scheme came to nothing and as MacBride was returning to Paris with the leader of the gang, a murderer on the run, the police began to search the speeding train and his travelling companion opened the carriage door and jumped out into the night. He never knew what happened to him. The incident illustrated a murkier side of the War of Independence, brushed under the carpet by subsequent romanticisation - the unsavoury characters the IRA had to deal with at times. The war wasn't always the simple and holy crusade it has since been made out to be.
Soon after the death of Leo Fitzgerald, Collins sent for MacBride and despatched him and some members of his ASU to the Wicklow/Wexford/Carlow area to ginger up the local IRA units which had been "fairly ineffective. The 17 year old MacBride threw himself into the task with energy and enthusiasm and launched attacks on the RIC barracks in Avoca and Rathdrum. By the time the Truce came in July 1921, they were making the area uncomfortable for the crown forces. They were doing so well that MacBride was enraged by the Truce and went to see Collins to hand in his resignation. Collins mollified him by assuring him that the struggle was by no means over and that he intended to use the Truce to re-organise and re-arm the IRA. He had MacBride appointed adjutant of a training camp at Glenasmole in Co. Wicklow and again sent him to the continent to buy arms.
Once more gun-running involved the young MacBride with peculiar characters. The arms were being bought from right-wing German ex-officers' leagues and the IRA men bought a small freighter to ship them home. The boat was to be skippered by Charlie McGuinness, a swashbuckling IRA man from Derry, who had carried out some daring escapades there and had eventually been caught after a raid on a bank in Donegal. There was considerable doubt about where the proceeds of the bank raid would have gone. McGuinness was a brilliant sailor but he had a liking for drink, women and fighting and the waiting in Hamburg while the arrangements were made was too much for him. After bailing him out of local police stations a couple of times MacBride took him to Berlin and lodged him with the family of a respectable parliamentary deputy who was sympathetic to the Irish cause.
When he returned to fetch him a week later it was to find that, in the meantime, McGuinness had not only married a German woman, but had left her and the deputy's family and gone on a drinking spree - another insight into aspects of the IRA left out of the sanitised version of the War of Independence.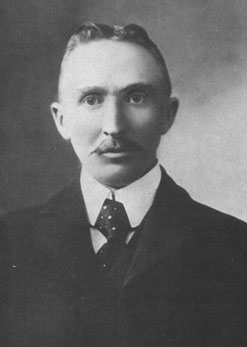 The young MacBride was beginning to be drawn into the circle of Collins' trusted lieutenants and when the Irish delegation went to London for the Treaty negotiations in October 1921 he was brought along as part of a group of key Dublin IRA men who acted as bodyguards and, in his case, as a courier between London and Dublin. He learned a lot in London. For a start Collins stayed with the IRA group in Cadogan Square instead of with the other negotiators in Hans Place and MacBride discovered that there was a great deal of distrust between the military men and the other negotiators, whom they referred to disparagingly as the 'politicians'. Collins shared in and encouraged this attitude, making no secret of his own contempt for most of his fellow plenipotentiaries. There was a certain class difference involved as well, since most of the military men came from working-class or very much lower middle-class backgrounds.
MacBride, perhaps because of his higher social background, was the only one of the military group who could mix easily with the 'politicians' and when he would return from drinking tea and playing chess at Hans Place he would be ribbed by his tough, hard-drinking colleagues. Ironically two of the despised 'politicians', Erskine Childers and Robert Barton, were later to oppose the Treaty while Collins and his hardened military men supported it. This military arrogance was common at the time. MacBride and his ASU members, egged on by Collins, used to be highly amused at the activities of J.J . (Ginger) O'Connell, the Assistant Chief of Staff of the IRA, and treat him as a bit of a joke. O'Connell, who had served in the US army, used to cycle to Merrion Square, and observe their ambushes from a safe distance, then write rather pretentious articles about the tactics employed in the IRA journal, An t-Oglach.
They underestimated O'Connell and his type, the bureaucrats of the IRA. When the Treaty was signed he and an ex-British army officer, Emmet Dalton, played key roles in building up the regular pro-Treaty forces which eventually crushed the anti-Treaty IRA. And they also played an important part in pushing Collins into a civil war which he was anxious to avoid. In London MacBride could also see the Irish delegation weakening. There was much drinking, socialising in fairly high society and flattery. One day Collins told his companions how Lloyd George had shown him a map of the extensive British Empire and invited him to come in and help to govern it. Collins laughed it off, but MacBride felt the idea had attracted him.
When the Treaty was signed MacBride opposed it, because of the oath, the connection with the Empire, and partition. He said as much to Collins who replied that he wasn't surprised but said he thought it was the best they could get at the time and indicated that he had no intention of being rigidly bound by it. In fact he had been making plans for further clandestine arms shipments from Germany, and he instructed MacBride to continue with these arrangements.
MacBride was very impressed by Collins. He thought him the real organising spirit of the IRA, at least in Dublin, and says the volunteers who did the actual fighting had little contact with Richard Mulcahy, the official Chief of Staff, but were constantly in touch with Collins. On the other hand, though he was in frequent contact with Collins for most of 1921, Collins never talked about social or economic issues or the social character of the republic they were fighting for and left MacBride with no distinct impression of his views on such questions. He confined himself to military business or banter. (There is evidence from other sources that Collins' socio-economic views were quite conservative - he opposed the radical Democratic Programme of the first Dail for instance.)
Similarly Collins' closest associates, like Liam Tobin and Tom Cullen, with whom MacBride spent a lot of time, especially in London, never seriously discussed such questions. The whole movement was astonishingly unpolitical, which may help to explain how the business and professional classes, who had not been noted for their support for the IRA, came so quickly to dominate the new state after the Treaty. MacBride was critical of Collins' judgement of people, feeling he was too quick to trust people he didn't know much about. He cites his own case - he was only 16 when Collins first sent him to France on what could have been a very important gun-running mission. Collins associated with some strange people, such as Mrs. Crompton Llewellyn-Davies, with whom he had a semi-romantic relationship, and whose husband was friendly with Lloyd George, and John Chartres, a former official in the British Ministry of Munitions, whom Collins brought to London as a secretary to the Treaty delegation.
MacBride feels that some of these people may have been acting as British agents. Even a less malign interpretation would suggest that their influence may have helped to weaken Collins' stand during the Treaty negotiations. Though he broke with Collins over the Treaty, MacBride believes that Collins genuinely intended to use the Treaty as a stepping-stone to a republic and hoped to carry the anti-Treaty IRA with him in this policy, and that he became involved in the Civil War only reluctantly.
After the Treaty split MacBride worked for a while as a secretary to Eamon de Valera but he also joined the anti-Treaty IRA, where he was appointed as assistant to Ernie O'Malley, the Director of Organisation at the anti-Treaty forces headquarters in the Four Courts. While there he got to know Rory O'Connor, the head of the anti-Treaty IRA Executive, quite well. He spent much of the time on the continent organising arms supplies but was in Dublin enough to know that there were constant talks going on between Collins and the anti-Treaty IRA leaders. Both sides showed the recurring military contempt for their political allies. The Four Courts leaders had no time for de Valera and what they regarded as his quibbling over Document No.2 - MacBride says they felt much closer to Collins than to de Valera. Collins made no secret of the divisions between him and his increasingly conservative colleagues in the Provisional Government.
There was close cooperation over supplying arms to the IRA in the North to respond to growing loyalist violence. On Collins' express instructions the pro-Treaty forces in Beggars Bush barracks handed over some of their British- supplied weapons to the Four Courts garrison who then sent unidentifiable IRA weapons to the North via Donegal. MacBride saw a number of these arms exchanges taking place and the last consignment for the North actually left the Four Courts the day before the Civil War broke out. Once again the military men appear to have underestimated the politicians however, because, for all his contempt for them, Collins was being steadily backed into a corner by the British Government and his Provisional Government colleagues who constantly pressed him to take action against the Four Courts.
MacBride, much to his own surprise, had a hand in actually sparking off the Civil War. On June 26 pro-Treaty troops arrested Leo Henderson, a Four Courts officer, who was seizing Belfast-produced goods as part of a boycott imposed in retaliation for the attacks on nationalists there. The next day Ernie O'Malley and MacBride went out and arrested Ginger O'Connell, now a Lieutenant General in the Free State army to hold as a hostage for Henderson's release. It was this incident which was used by the Provisional Government to justify their attack on the Four Courts, though in fact the attack was the product of a British Government ultimatum that, if the Provisional Government didn't clear out the republicans, the British army would do it instead.
The Four Courts garrison, including MacBride, fought back bravely but they had no hope against the artillery the British lent the Free Staters and they surrendered on June 30. MacBride spent most of the rest of the Civil War in Mountjoy jail where he shared a cell with Rory O'Connor. They had long discussions on the Treaty, the Civil War and Collins, whom O'Connor knew very well. The prisoners were stunned by the Civil War and did not seem to realise how heavily their side was being defeated. A few, including Peadar O'Donnell and Joe McKelvey (formerly the OC of the IRA in Belfast), used to gather in Liam Mellowes' cell and discuss the need to rally popular support by linking the republican cause with the grievances of the workers and small farmers. Most, however, were hostile or dismissive of such ideas. Many, notably O'Connor, still hoped that Collins would break with his colleagues in the
Provisional Government and come round to the anti-Treaty position.
They were shocked when Collins was killed in an ambush at Beal na mBlath in August 1922. MacBride is convinced Collins was in Cork to negotiate with anti-Treaty leaders and that his government colleagues were opposed to this. He still suspects that Collins might have been killed by someone in his own entourage during the ambush. There is considerable evidence that Collins was hoping to meet republican leaders and that his Government colleagues were unhappy about his activities, though this need not necessarily give rise to such dramatic conclusions. It could mean only that, with the republican forces driven out of all major towns, Collins thought he could get them to accept his terms and wanted to make peace without crushing them into the ground, as some of the Cabinet members, like W.T.Cosgrave and Ernest Blythe, wanted.
With Collins dead and the Civil War turning into a " guerrilla conflict, the Free State authorities resorted to vicious repression. On 7 December 1922, the republicans shot dead Sean Hales, a pro-Treaty TD, and wounded another, Padraig 0 Maille (who later joined Fianna Fail). Early on the morning of 8 December MacBride and Rory O'Connor were woken, with unusual politeness, by the prison governor and told to get dressed. Liam Mellowes, Joe McKelvey, Dick Barrett and Peadar O'Donnell, who was Barrett's cell-mate. were woken as well.
After a while MacBride and O'Donnell were told they could go back to bed and the others were marched off obviously only the leaders were being taken. They had no idea what was happening and thought they were being taken to another prison or even into exile. There were rumours at the time that the republican prisoners were going to be taken to a remote island and in fact recently released Cabinet papers reveal that the Free State authorities had asked the British for the use of St. Helena, the South Atlantic island where Napoleon was exiled. O'Connor tried to give MacBride a gold sovereign he'd been toying with earlier, a souvenir of the wedding of Kevin O'Higgins, at which he had been best man, but MacBride insisted he keep it as he might need it.
It was not until they were at mass later that morning that the prisoners learned that their colleagues had been shot without trial as a reprisal for the shooting of Hales and O Maille. Kevin O'Higgins had been one of the Ministers who had voted for the shooting of his best man. After mass MacBride talked to the priest who had given them the news and whose main concern seemed to be that they shouldn't have been shot on a Church holy day. MacBride walked along with the priest arguing so intensely that he didn't notice they were leaving the prison by a side door. He was so dazed and shocked by the shootings that when he realised he was outside the prison he ran back to the main gate and banged on it until an amazed Free State soldier let him in.
The Civil War ended in May 1923 but the Free State authorities held onto their prisoners and MacBride was transferred from Mountjoy to Newbridge camp and then back to Mountjoy again, where he spent the autumn helping to dig an escape tunnel which was discovered in October. Ironically it was discovered because the prisoners went on a mass hunger strike and when the authorities went to turn on the heating system they found the tunnellers had disconnected it. For MacBride the episode ended well, however. The ringleaders were selected for transfer to Kilmainham jail and the driver of the lorry he was in lost his way. The guard got down to talk to the driver and MacBride and Michael Price, later a leading left-wing republican, jumped out and ran. They escaped several search parties but eventually were stopped near the Grand Canal by two Free State soldiers.
They were too tired to run but, to their amazement, the soldiers didn't want to arrest them. They were afraid of getting into trouble with their officers, however, so they suggested that the two fugitives take their rifles and beat them up to make it look as if they'd been overpowered. MacBride went on the run, working for the IRA, and a year later he was in Belfast pretending to be a young British naval officer and buying a small anti-submarine launch to try to rescue republican internees from an internment camp in Larne. The prisoners were released before the plan came off, however, and MacBride and his crew decided to take the boat to Dublin. It went aground off Newcastle, Co. Down, and MacBride spent Christmas as a fraternal guest in the officers' mess of the British army camp at Ballykinlar, Co. Down.
The IRA was reorganising energetically, but without much idea of where it was going. Some hoped to resume the struggle against the Free State, others still thought they might win over some of the more republican-minded Free Staters (like those involved in the Army Mutiny in 1924) and renew the struggle against Britain and the Northern regime.
Meanwhile the Free State was consolidating itself, however, and de Valera and some of the 'political' leaders on the republican side were chafing at their exclusion from political developments. De Valera, who was very susceptible to clerical influence, was also worried by the Catholic hierarchy's bitter denunciation of the republicans. MacBride acted for a while as de Valera's international secretary and early in 1925 he accompanied de Valera on a secret trip to Rome to meet Archbishop Mannix, the strongly nationalist Irish Archbishop of Melbourne, who had been sympathetic to the republican side. Mannix now urged de Valera to enter the Dail, advice he was keen to hear and, from their discussions during the trip, MacBride could see the way de Valera was going. He was not surprised when de Valera split from Sinn Fein at the beginning of 1926 and set up Fianna Fail and he feels the Rome trip played an important part in de Valera's decision.
MacBride's allegiance remained firmly with the IRA, though not with Sinn Fein, because the IRA had already grown impatient with its increasingly irrelevant attempts to perpetuate the second Dail and had split from Sinn Fein at the end of 1925. MacBride had other things on his mind as well, though. In January 1926 he married Catalina (Kid) Bulfin, an active member of Cumann na mBan, whom he had got to know through their IRA activities. He couldn't get work in Ireland since he was still on the run from the Free State Special Branch so they went to Paris, where he worked as a journalist, and then to London where he worked, under a false name, as a sub-editor with the ultra-Tory and anti-Irish Morning Post. Meanwhile they had a daughter, called Anna.
He kept up his IRA connections and returned to Ireland in 1927. After the assassination of Kevin O'Higgins, the Free State Justice Minister, in July 1927, MacBride was arrested and charged with the killing on the evidence of a gardener who, with some encouragement from the Special Branch, identified him as one of the assassins. In fact he had been travelling back from the Continent at the time and was fortunate enough to have met Major Bryan Cooper, a Senator and former Unionist, on the boat. Cooper was highly indignant at MacBride's arrest and protested strongly about it and eventually he was released. It taught him a healthy scepticism about identification evidence which stood him in good stead in his legal career.
MacBride, though still only 23, was now one of the senior figures in the IRA and was continuously on its Army Council over the next ten years, holding a variety of posts such as Director of Organisation, Director of Intelligence, Adjutant General and eventually Chief of Staff. Resumption of a military campaign against the Free State, the North, or the British was becoming less and less feasible and republican support was being steadily siphoned off by Fianna Fail, who had taken their seats in the Dail in 1927. Looking for a role for itself and a way of mobilising mass support, the IRA began to turn to radical initiatives like the campaign against land annuities spearheaded by Peadar O'Donnell. They also tried to forge links with nationalist and anti-imperialist movements in other countries and MacBride represented the IRA at a congress of the League against Imperialism in Berlin in 1929, where he met many future leaders of Third World countries, like Nehru (whom he had already met as a child in Paris) and a Vietnamese Communist poet called Ho Chi Minh.
He was still more or less on the run as the Cosgrave government stepped up harassment and repression and he had been arrested in January 1929 and held for five months betore the charges against him were dismissed. He was arrested again in Tralee in 1931 and the town was flooded with troops for his trial but the local justice threw out the charges. The IRA's move to the left culminated in the setting up in September 1931 of its own political group, Saor Eire, whose object was to organise 'the working class and working farmers to overthrow British imperialism and its ally Irish capitalism'. MacBride was chairman of Saor Eire and threw himself energetically into the venture, but it was immediately attacked by the government and the press as Communist and in October 1931 the Catholic hierarchy solemnly denounced both Saor Eire and the IRA. Meanwhile the Government amended the constitution to enable it to assume emergency powers, then set up a military tribunal and banned the IRA, Saor Eire and a whole series of left-wing groups.
MacBride, as chairman of Saor Eire, bore the brunt of the clerical attacks and complains that his IRA colleagues, even left-wingers like Peadar O'Donnell and Frank Ryan, gave him little support. The government launched a wave of arrests and, under the combined weight of clerical and police repression, Saor Eire soon petered out. It had never attracted much popular support anyway, having been set up from the top down in a rather mechanical, military fashion, with IRA volunteers more or less ordered to set up local branches. The IRA, still looking for a role for itself, was given one by the February 1932 general election. IRA relations with Fianna Fail were still fairly good at grass-roots level and the IRA felt that a victory for Fianna Fail would end Cosgrave's coercion and free the growing number of republican prisoners and that they would then be able to exert pressure on de Valera from the grass-roots.
Fianna Fail were only too keen to get IRA support and Sean Lemass negotiated with the IRA leaders about the election. IRA volunteers worked very hard for Fianna Fail and MacBride believes it was their efforts which won the election for de Valera. In the tense period just before Fianna Fail took office there were rumours of a possible coup by the Garda or the army to keep them out and tentative arrangements were again made between the IRA and Fianna Fail to resist any coup attempt. Once in office, Fianna Fail did release the prisoners Immediately and, two days after they took office, representatives of Fianna Fail and the IRA met to discuss possible cooperation. Over the next eighteen months there followed a remarkable series of lengthy meetings between de Valera, now Taoiseach, and MacBride, as a member of the IRA's Army Council.
The meetings were friendly enough but MacBride didn't get very far. The IRA wanted de Valera to agree to a conference of all anti-imperialist forces, including themselves, to discuss how to achieve the republic. De Valera simply maintained that, once the oath of allegiance was abolished, the IRA should either recognise his government or disband. Ominously, he warned that he was determined to maintain law and order 'no matter what it cost'. The IRA's hopes of exerting pressure on Fianna Fail from the grass-roots foundered. The abolition of the oath, the witholding of the land annuities from Britain, the economic war and a few mild social reforms were enough to convince Fianna Fail's supporters - and many IRA supporters as well - that de Valera was on the right road. The handing out of IRA pensions and the offer of jobs in the army and the Garda won over some IRA men who had found it hard to live under the Cosgrave regime. Frank Aiken, the Minister of Defence, even offered MacBride a commission as a Major General in the army but he refused indignantly.
The uneasy honeymoon between the IRA and Fianna Fail was prolonged by the appearance of the Blueshirts in 1933. Local IRA volunteers and Fianna Fail members cooperated with gusto in fighting the old enemy. But as the Blueshirt menace receded, and with it the usefulness of the IRA, the Fianna Fail government began to clamp down on its erstwhile allies, using the Cosgrave government's coercion laws to do so. De Valera had got much the best of the flirtation and the IRA was again unsure of its role. Peadar O'Donnell, Frank Ryan and others felt that Fianna Fail's mass support could only be challenged by the republicans allying with small farmers, trade unions, socialists and Communists and agitating on social and economic issues.
The IRA leadership had been chastened by the clerical denunciations of Saor Eire and anti-Communist hysteria was reaching new peaks after the Eucharistic Congress in 1932. They rejected the proposed alliance and O'Donnell, Ryan and other left-Wingers like Charlie and George Gilmore and Michael Price split off to form the Republican Congress in 1934. Ironically Price had opposed Sa or Eire in 1931, quoting Papal encyclicals to reinforce his arguments. The split was bitter and led to an unpleasant clash at the Bodenstown commemoration in June 1934 when the mainstream IRA attacked contingents carrying Congress banners. The Congress itself split almost immediately and eventually petered out. Some of its best activists like Frank Ryan went off to fight in the Spanish Civil War - a generous gesture, but also a half-admission that they had reached an impasse at home.
MacBride stayed with the IRA mainstream partly, he admits, because he felt the Congress supporters had not backed him enough during the Saor Eire debacle. He was not as committed a social agitator as O'Donnell or Ryan anyway and he concentrated, with Moss Twomey, the Chief of Staff, on holding the IRA together. As far as Spain was concerned, he supported the Spanish Republic, but felt that the war was something of a diversion from the republicans' real task, which was at home.
The IRA could not avoid some involvement in the social and economic struggles of the period - it was the middle of the great depression - and MacBride was arrested in a roundup of republicans early in 1935. The IRA had intervened in a major bus and tram strike in Dublin, firing at the tyres of strike-breaking army lorries and shooting and wounding two Gardai. They got little thanks for their efforts, however, because they hadn't built up any real relationship with the trade unions. MacBride was soon released again but by now Fianna Fail was turning the Broy Harriers, a special Garda corps of ex-IRA men, formed to put down the Blueshirts, on the IRA instead. In June 1936 de Valera banned the IRA, using the same provision of the constitution Cosgrave had used five years earlier.
By now the IRA were floundering. They had been completely outflanked by Fianna Fail who had used them, then cast them aside when they were no longer needed. Some of their best political thinkers, seeing this, had gone off with the Republican Congress. MacBride, aware of the need to challenge Fianna Fail politically, pressed for the establishment of a new republican party, Cumann Poblachta na h-Eireann, which was launched in March 1936 with him as secretary. It had little appeal. It was abstentionist and had none of the Congress' radicalism. It didn't seem relevant to the problems of the people. The new party contested a couple of by-elections without success and faded out in 1937.
In the meantime another current was developing in the movement. Frustrated volunteers, angry at what they saw as Fianna Fail's treachery and fed up with republican parties which got nowhere, were turning against 'politics' and wanted action. Sean Russell, the IRA quartermaster and a veteran of 1916, was prepared to give it to them and began lobbying for a bombing campaign in England. In May 1936 Moss Twomey, the IRA's Chief of Staff, was arrested and jailed for three years. MacBride succeeded him as Chief of Staff and resisted Russell's proposal but the demand for action was growing. Tom Barry was elected Chief of Staff early in 1937 and proposed attacks in the North as an alternative but they never came off. Eventually in April 1938 Russell became Chief of Staff and the English bombing campaign was approved.
MacBride was strongly opposed to the bombing campaign which he saw as futile and dangerous. He also felt that the adoption of de Valera's 1937 constitution, with its removal of the crown and the Governor General and its commitment to Irish unity, made it possible for republicans to achieve their remaining objectives by political means. He saw no further justification for the existence of a clandestine guerrilla army. Early in 1938 he resigned from the IRA after 20 years of active involvement in the movement.
In the mid-1930s MacBride resumed his legal studies, interrupted in 1920 and in 1937 he qualified as a barrister. He and his wife and two children - a son, Tiernan, had been born in 1934 - now lived with his mother in Roebuck House, the large Georgian house in Clonskeagh in which he still lives. Maud Gonne had supported the Treaty at first, influenced perhaps by her friendship with Griffith, but when the Civil War began she changed her views and, toge. ther with a group of remarkable women - Charlotte Despard, Helena Maloney, Hannah Sheehy-Skeffington - campaigned against the Cosgrave government's coercion measures.
She formed a Women's Prisoners' Defence League and kept up a campaign on behalf of prisoners all through the 1920s and again when de Valera began to jail republicans in the 1930s. She and her son and daughter-in-law got on well and the house is still filled with pictures and mementoes of her. While completing his legal studies MacBride had worked as a sub-editor in the Irish Press, then quite a haven for radicals and republicans, but in 1937 Jim Larkin brought the ragged Dublin newsboys ou t on strike. They picketed the Irish Press and MacBride tried to get the NUJ chapel there to support them but they wouldn't. He joined the picket himself and then went to a meeting of the newsboys in the Workers' Union hall,just in time to hear Jim Larkin denouncing the republicans and radicals like Sean MacBride, who worked in the press but wouldn't back the strike. Somebody tugged Larkin's sleeve to tell him MacBride was there and he apologised profusely. They became quite friendly afterwards.
MacBride now began what was to be an extremely successful legal career - he became a Senior Counsel in 1943 - coupling it with the defence of republican prisoners and opposition to repressive laws. Though disagreeing with the direction the IRA had taken, he remained on good terms with them and sympathised with their motivation. Accordingly they turned to him to represent republicans when de Valera's government turned the screw of repres. sion ever tighter as the second world war began. He was following directly in the footsteps of his mother, whose lifelong work for repUblicans in jail had begun with Fenian prisoners in the 1880s.
MacBride soon showed himself to be a brilliant lawyer and adept at turning the system against itself. In June 1939 de Valera's government, embarrassed by IRA bombings in Britain when war was looming, introduced the Offences Against the State Act, which provided for internment with. out trial. When the war began, in September 1939, the Gardai, under the new hard-line Justice Minister, Gerry Boland (Kevin Boland's father), began picking up republi. cans.
In December 1939 MacBride got Justice Gavan Duffy to rule that internment under the new act was unconstitutional and the 53 men then interned were released. He was fighting a rearguard action, however. De Valera was determined to crush the IRA, which he regarded as a threat to the South's neutrality. MacBride also argues that de Valera had an authoritarian streak which led him to react very harshly to any challenge to his authority and that he could be quite vindictive towards his opponents. In January 1940 the Government brought in an Emergency Powers Bill restoring their power of internment and began to use it extensively.
In February 1940 republican prisoners in Mountjoy jail went on hunger strike for political status, something de Valera and many of his Ministers had demanded in their time. The Government refused to budge and two prisoners, Tony D'Arcy and Jack McNeela, died in April. Then the strike was called off. MacBride represented the prisoners' families at the inquest and had a sharp confrontation with Gerry Boland, a stubborn, aggressive man who insisted on appearing personally to defend his policy.
In June 1940 Tomas MacCurtain, son of the Lord Mayor of Cork who had been murdered by the Black and Tans in 1920, was sentenced to death after a shoot-out in Cork in which a detective was killed. It would have been the first execution in a political case since the Civil War and there was a lot of concern about it, even in Fianna Fail. MacBride was in touch with Sean T. O'Kelly, who was against the execution. He says O'Kelly was not at all the amiable leprechaun-like figure he seemed when he was President. He was a shrewd politician who could and did stand up to de Valera at times.
O'Kelly told him that de Valera was in favour of letting MacCurtain hang but that, if the execution could be delayed, he and other Cabinet members could win him round. It was touch and go. MacCurtain had already been measured and weighed by Pierpoint, the English hangman who was brought over for executions. The day before he was to be hanged MacBride, instructed by MacCurtain's family, made a habeas corpus application. He knew it was certain to be turned down but he spun it out until just before the courts closed and then lodged an appeal. The appeal couldn't be heard for several days, though the authorities made desperate efforts to find a High Court judge that night, so the execution was postponed and in the meantime de Valera relented.
Poor MacCurtain was none too pleased at first when MacBride brought him the news. He thought he would still be hanged anyway and, having reconciled himself to the idea, wanted to get it over with. Repression got steadily worse however. In December 1940 soldiers fired on a group of prisoners at the Curragh camp killing Barney Casey. MacBride appeared at the inquest which was immediately closed when he asked why Casey was shot in the back. In September 1941 two more IRA men were sentenced to death, one of them, Patrick McGrath, a veteran of 1916. This time, though Sean T. O'Kelly again pressed for a reprieve, de Valera was adamant and the men were executed.
The lengths to which the authorities were prepared to go to deal with republicans were shown in December 1941
when George Plant, a Protestant IRA man, was cleared of a murder charge in the Special Criminal Court. Two key witnesses withdrew their statements, saying they had been made under duress. The authorities re-charged Plant before a Military Tribunal and made an order providing that even statements which had been repudiated by their authors were admissible. The only sentence the tribunal could impose was death and Plant was duly convicted and executed in March 1942.
MacBride appeared in a number of other republican cases, but there were no legal loopholes left any longer and repression continued unabated until the end of the war while severe press censorship prevented the public from learning much about it. After the war MacBride appeared in two important cases which belatedly revealed the harshness of the government's drive against republicans. One was that of Harry White who had been on the run for four years. wanted for killing a detective in a shoot-out in 1942. White was caught in the North in 1946 and handed over by the RUC. who knew he would face a capital charge in the South. Another IRA man, Maurice O'Neill. had been executed for the same shooting in 1942.
In the calmer post-war atmosphere MacBride persuaded the court to convict White of manslaughter rather than murder. because the detectives, who were in plainclothes, had opened fire without identifying themselves and White had returned fire. However, it had been White who had fired the fatal shot and O'Neill, who had been executed, had been only marginally involved. Many people asked themselves would O'Neill have been convicted at all, if he too had survived til the end of the 'Emergency'.
The other case was that of Sean McCaughey who had been in jail in Portlaoise since 1941. He and the other republican prisoners had refused to wear prison clothes. As a result they had been held in solitary confinement and total isolation from each other for almost two years and deprived of visits and not allowed out of doors for the rest of the time. In April 1946, almost a year after the war in Europe ended, McCaughey went on hunger and thirst strike to seek an end to these conditions. The government refused to budge and McCaughey died in May 1946. At the inquest MacBride brought out in public for the first time the conditions under which the Portlaoise prisoners had been held for four-and-a-half years. Finally he asked the prison doctor if he would keep a dog in such conditions. The doctor said no.
The McCaughey case and especially the fact that the authorities' vindictive attitude had continued long after the end of the 'Emergency', which they had given as the excuse for their harshness, shocked a lot of Fianna Fail's rank and file supporters. That sense of shock and disillusion contributed to a major new development in Irish politics, in which Sean MacBride was to play the leading role - the establishment of Clann na Poblachta.
In the January issue of Magill the story continues of Sean MacBride's extraordinary career. Clann na Poblachta, the inter-party government, his role as a lawyer and international campaigner for civil rights and peace.