Electronic monitoring - unreliable and costly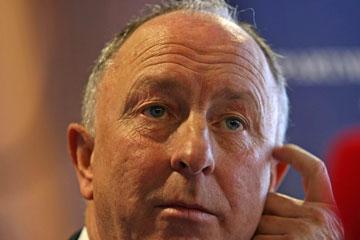 Every so often, usually on the initiative of a frenzied Minister for Justice or histrionics from opposition justice spokespersons, legislation is enacted to provide for some harebrained initiative to deal with the latest crime "wave". Such has been the electronic monitoring of known or suspected criminals. Enabling provisions allowing for this were introduced in the Criminal Justice Acts of 2006 and 2007. But nothing has happened and for reasons that might have been obvious at the time.
Dermot Ahern recently told the Dáil: "Before any decisions are taken on the introduction of those specific provisions careful and detailed consideration must be given to the costs, advances in technology, the offender cohort most suitable and the likely overall impact on reducing recidivism and preventing crime. For those reasons I have no immediate plans at this point in time to implement the enabling provisions of the Criminal Justice Acts, 2006 and 2007, in relation to Electronic Monitoring".
He went on: "Whilst my Department is keeping developments in other jurisdictions under review, I would advise Deputies that the experience abroad indicates that there are technical, operational and cost limitations. For example, there have been instances where people have committed serious crimes while subject to electronic monitoring. As I have already said, in previous debates in the House, I would have reservations about its application in bail cases.
"Furthermore, there are a range of community based sanctions available to assist in the management of offenders and it is important that we look at the merits and cost effectiveness of the full range of options before coming to any final judgment on Electronic Monitoring."
This was although the then Minister for Justice in 2006 and 2007. Michael McDowell, had come to a final judgment that electronic monitoring was just the thing.