The chief State attention-seeker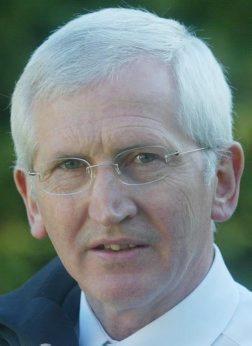 Bill Tormey's recent outburst against the State pathologist typifies his ability to get noticed and into trouble. He disagrees with Fine Gael on most issues and has no hope of winning a seat for them. By John Byrne.
Bill Tormey likes attention and he has got more than his share of attention in the last few weeks. First a "hit" on the chief State pathologist, Marie Cassidy, misunderstanding her point and the significance of her report on the causes of death of Brian Murphy, who died in August 2000, following an assault outside Club Anabel in Dublin. Then a shrill appearance on the The Late Late Show – an appearance which diverted attention from his party's (Fine Gael's) ard-fheis, which had opened that evening in Citywest – and since then a plethora of media outings.
In part because he innocently enjoys the limelight, in part because he is the Fine Gael candidate for Dublin North West, where he and his party's chances of winning a seat in May 2007 are in the range from zero to minus.
On the the Late Late Show he outdid even himself. His remedy for anti-social behavior: "You put all the lunatic pals in the same place. And you know what you do with them? You put a school attendance officer, you put curfew officers, you put security in there and you put psychologists." Missionaries returning from Africa should be tested for AIDS: "Sure look at the Catholic priests with all their concubines in Latin America. Let's get real."
Pat Kenny enquired: "Maybe Fine Gael would be embarrassed by you because you can be a loose cannon?" The reply: "I'm not a loose cannon... I'm very, ah, I can give you reasons for everything I say."
His party leader, Enda Kenny, spent a good portion of the following week prising Fine Gael and Bill Tormey from the array of hooks on which he had fastened himself and the party.
His "hit" on Marie Cassidy was first dispatched to the Irish Times; they ignored the letter. He then sent it to the Irish Independent, who are more attuned to a news story, and they published it not just on the letters page but as a front page splash: "Cassidy was wrong on Anabel: top medics".
Aside from Tormey himself, the "top medics" were a rheumatologist, a dermatologist and a neurologist, none of whom had relevant expertise.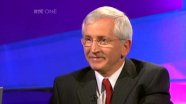 Marie Cassidy said in her statement, "This young man died after an assault. The injuries he received were relatively minor and would not be expected to cause his death. It is most likely that his head injury was complicated by alcohol-induced apnoea (stopping of breathing) and acute brain swelling, resulting in hypoxia/ischaemic brain injury and death."
Bill Tormey focused on the "alcohol-induced apnoea" aspect of her statement. He said, "Acute apnoea (stopping of breathing) would not occur in an 18-year-old with 100mg per cent of alcohol on board unless something else happened." But Brian Murphy had 132mg per cent of alcohol in his blood stream, not 100mg per cent.
Bill Tormey said: "The presumed impact on the court system of Professor Marie Cassidy's hypothetical report on the cause of death of Brian Murphy greatly concerns me." His concern was touching, but what impact did Marie Cassidy's report have on court proceedings? She did not say Brian Murphy would have died independently of the assault, which meant it remained open to the prosecution to prosecute one of the young man's assailants, Dermot Laide, for manslaughter or murder.
More likely the charges against Dermot Laide were dropped not because of Marie Cassidy's findings, but because it was anticipated there would be a challenge to the results of the postmortem, conducted by Marie Cassidy's predecessor, John Harbison, who has since been found to be suffering from a form of dementia. The claim may have been made that any of his processes were in question because of the condition that later emerged.
Born in Booterstown in south Dublin, Bill Tormey was educated in Marian College, Ballsbridge and studied medicine at UCD. His medical career was a success: he lectured in Trinity College and in Leeds, and became a chemical pathologist in Richmond, Beaumont and Blanchardstown hospitals (he now earns around €130,000 per year).
His political career has not been a success and shows few signs of becoming so. He failed to be elected for Labour in 1989 and left the party in 1992 after Roísín Shorthall got the nomination ahead of him.
His penchant for silliness has caused him difficulties before. In 1993, he allegedly called a female colleague in Beaumont "a right geebag" and accused her of scientific fraud. She sued. He apologised and paid her an undisclosed amount of money.
After leaving Labour, he continued his political career as an independent in Dublin North West (his wife is a GP in Ballymun) for 10 years, but still with no success. He joined Fine Gael for reasons that seem opportunistic, as he disagrees with the party on almost every issue on which he feels strongly (and vice versa), but won public office in the local elections in 2004.
There is an innocence about him, however, that absolves him from the recurrent attention-seeking and foot-in-mouth-putting. He is humorous, mischievousness and un-self-important and he is widely regarded as honest.
Killian Forde, a Sinn Féin councillor on Dublin City Council, says, "He's probably the nicest guy on the council. He believes in what he says. He's passionately anti-IRA, but supported Dessie Ellis [during the attempt to extradite the latter to the UK for IRA-related crimes]. That went against his instincts and any political advantage. He's great for Irish politics and the Dáil would be a far more entertaining place were he elected."
Sadly for the entertainment quotient of the Dáil, there is zero chance of this happening. Even if Bill Tormey were to retain all the votes he got in the 2002 general election (1,351) in Dublin North West, and also managed to get all the votes Fine Gael received there (2,203), he would still be just half way to the 2002 quota of 6,540. Dessie Ellis of Sinn Féin was eliminated with 5,602 votes in Dublin North West that year, and given Sinn Féin's success in the 2004 local elections in that constituency, Dessie Ellis is the one most likely to disrupt the Fianna Fáil/Labour dominance there.
But Bill Tormey will not give up.