Changing Ireland's patriarchal political culture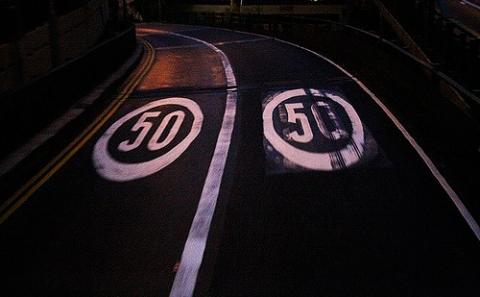 One of the places where gender inequality is most visible in Irish society is, ironically, our national parliament. Following the general election 21 constituencies out of 43 have no female TDs at all, and our female representation in public life puts Ireland at number 79 in world rankings. Here, Mary Murphy makes the case for the introduction of gender quotas.
There has been significant attention paid to the appointment of only two women to the 15 new cabinet ministerial posts and their appointment to social rather than economic cabinet portfolios. This continues the negative gender pattern of a general election where only 15.2% of candidates (86 out of 566) were female; only 25 out of 166 TDs - or 15% - of the new Dáil are women and only one in eight of those negotiating the Programme for Government were women. This is consistent with the general pattern of 21st Century gender inequality in Irish politics. It is deeply disappointing but perhaps not all that surprising.
The Government for National Recovery 2011-2016 recognises the problem. The Constitutional Convention will have a brief to consider comprehensive constitutional reform including 'amending the clause on women in the home and encourage (sic) greater participation of women in public life' (p18). A different commitment asks the Constitutional Convention, in its examination of electoral reform, to make recommendations as to how the number of women in politics can be increased (p21). Separately there is a commitment that public funding for political parties will be tied to the level of participation by women as candidates that those parties achieve (p21). Clearly the programme commitments represent progress.
However while the glass may well be 'half full', celebrations are clearly premature. There is a serious job to be done in turning commitments to 'consider' an issue in a constitutional convention into firm policy action in the form of legislative change and practical supports for women in politics. Not only is there no consensus about gender quotas, there is active resistance to gender candidate quotas in both coalition parties. The lack of a firm commitment to gender quotas or an alternative course of action to address gender inequality in politics is not for lack of trying.
The National Women's Council of Ireland have persistently campaigned for this; the group 50:50: 2020 launched in Cork last year and Dublin this month focus exclusively on this issue; and there was all party agreement on the issue in the Bacik Report (2009). On International Women's Day in 2010, the Labour party published a private members' bill to link public funding for political parties to the level of participation by women as candidates (though this was never proposed during their private members' time). But, as the experience of a recent Claiming our Future petition and debate on politicalreform.ie and other blogs showed, the issue of quotas inspires passionate rejection and aggressive resistance. Why does public support to address the absence of women in politics (in the Irish National Election Study of 2007, two-thirds of the public said they wanted to see more women in politics) not necessarily translate into support for quotas or other affirmative action?
The word 'quotas' leads to a kneejerk reaction - many men and women think of them as unfair and never get to examine how different 'quota' systems have worked successfully in other countries. The immediate reaction of many citizens is that the voting system is in some way 'natural' - anyone can put their name forward and any attempt to alter its outcome is unfair and undemocratic. They fear that 'quotas' will lead to 'second-rate' people being elected without voter support.
The challenge is to convince a significant critical mass to believe gender inequality in Irish politics is a structural problem caused by the nature of the political system and linked to wider gender inequality. We need to convince people that the problem is about the nature of our political culture and not about women. The debacle about the recent cabinet appointments tells us much about a problematic patriarchical political culture where men structurally and systematically benefit more than women. While often men are unwitting beneficiaries of the 'system', men in political parties need to step up the challenge of examining and understanding their own role in maintaining political cultures that most benefit men. There is a need to gender the larger contemporary debate about political reform and to understand better how the design of political institutions and political parties impact on women's broader political participation.
The Fine Gael appointment of one woman in ten cabinet posts is nothing short of disgraceful. The Labour Party cabinet appointments are a perfect textbook case of a political culture that benefits men more than women. Three able senior Labour women TDs who did much of the heavy lifting in key media debates and developed the key election policies on which the party election campaign was fought were simply sidelined in favour of male appointments. This is what happens in patriarchical cultures where men are beneficiaries of a 'patriarchical dividend' of prestige, status, power and male networks. That this happens in a party that espouses equality as a central value and policy objective is all the more disappointing. The party's proud electoral record on gender equality is tarnished and requires repair.
The public and the political elite need to be convinced that investing in gender candidate quotas will bring more than just gender equality in politics. The Bacik Report outlined how investing in gender equality in politics makes for a better and more representative democracy, brings electoral advantages for political parties and more choice for voters. Countries with greater numbers of women in senior decision making positions fared better through recent economic turbulence, came more quickly out of crisis, and generally rank as more cohesive societies and competitive economies. There is compelling evidence that at the heart of responses to recession and to building more sustainable political economies is more women in senior public and private decision-making positions.
Claiming our Future has argued that if we can arrive at a position where political parties put an equal number of male and female candidates forward this will inevitably lead to a better balance in the Dáil. This removes the voters' fear of losing their power to choose – in fact they have wider choice. It also places the responsibility for putting in place the range of changes necessary in the lap of the political parties themselves. They have the insider knowledge and power that is essential to the deep change necessary. The Labour Party, in particular, needs to show leadership on this issue.
Dr Mary Murphy is a lecturer in the Department of Sociology at NUI Maynooth and a co-ordinator of Claiming Our Future.
[Image top via sijeka* on Flickr]