Are workers' rights a sideline to economic survival?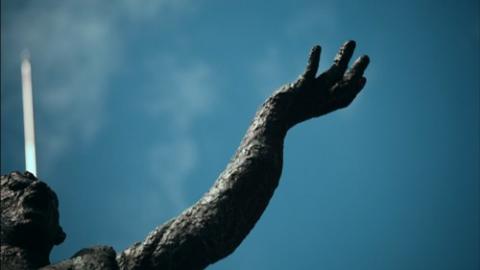 Many of the architects of this crisis are managing to survive the recession pretty well, continuing to draw generous salaries or retiring from political and corporate life with handsome pensions. The contrast with the most poorly paid and protected among the Irish workforce could hardly be starker. As Christina Finn explains here, the recent reduction of the national minimum wage has accelerated a "race to the bottom" that will leave marginalised and migrant workers even more vulnerable than before.
Workers in the current economic crisis are feeling the blunt end of the recession, being forced to accept a drop in minimum wage as well as facing the daily threat of losing their jobs. Employees of both small and large businesses all face an unclear future. Over the past year there have been a number of cases where employee rights have been called into question. Just two years off the centenary of Jim Larkin's 1913 Lockout, we take a look at how workers' rights have become a casualty of the economic downturn.
Last December, a proposed cut to the minimum wage was passed in the Dáil by 79 votes to 74. The €1 reduction brought the minimum hourly rate to €7.65. Minister for Finance Brian Lenihan justified the decrease, stating that Ireland had the second highest minimum wage in Europe, something which was "not sustainable at a time of crisis".
Labour's Joe Costello said the cut in the minimum wage would not add a cent to the Exchequer while Mr Lenihan insisted that existing employees of companies on €8.65 an hour could not have their wage reduced without their consent. Labour's Joan Burton rejected the suggestion by the minister that the proposed cut in minimum wage would not affect existing workers.
The reduction in wages came into effect on 1 February and was marked by a protest by a coalition of trade unions and community sector organisations including SIPTU, Mandate, Unite, Migrant Rights Centre Ireland (MRCI), The Poor Can't Pay Campaign, The Community Platform and The National Women's Council. Actor Ger O'Leary re-enacted the historic speech given by trade unionist James Larkin.
So how far have we come in the past hundred years and is there a risk that we are slipping backwards? There is no doubt that we are far better off than in 1913 but do we lack the appetite to resist that workers had back then?
On the introduction of the new minimum wage, Minister Lenihan said: "Anyone already working under a contract of employment that sets wages at or above the national minimum wage is entitled to continue to be paid those wages unless otherwise agreed between both the employer and the employee concerned."
Joan Burton's predictions that the new legislation would affect existing workers came true this week when five workers were taken off the roster at the O'Callaghan group's Davenport Hotel in Dublin for not signing new employment contracts at the reduced national minimum wage.
SIPTU members at the Davenport Hotel are supporting the workers, who are all migrant women from Eastern Europe. It is alleged that Davenport Hotel attempted to force the five women in question to sign new the employment contracts at the reduced national minimum wage. The women, who have worked for the hotel for four to six years, are not legally obliged to sign such contracts under the new legislation given that they are not new employees and have been employment at the hotel for considerable periods of time. The women refused to sign the contracts and were taken off the hotel roster.
Joan Burton pointed out in December 2010 that most low-paid workers are women, who do part-time work and do not have any employment contract to rely on. She said that if an employer imposed the new minimum wage on them there would be little they could do about it.
SIPTU have called the hotel's decision an "effective lockout" with the union's vice-president, Patricia King, saying that as far as she is aware, this is the first occasion on which the new law has been tested in the industrial relations arena. "The stakes are very high. Every employer in low wage sectors of the economy will be watching this dispute." She said if this sort of treatment continues, "It will signal a new race to the bottom."
Labour's Róisín Shortall said the Government was giving the message to employers that the lowest paid in our society are "fair game".
Bill Abom, the Deputy Director of the Migrants Rights Centre Ireland commented that the treatment of these workers was "absolutely illegal" but that it was "not just at the Davenport [Hotel] that migrant workers are being treated like this... it is happening all across the country".
SIPTU sectoral organiser Pat Ward said this case highlights the fact that the assurances given by Brian Lenihan last November that existing employees would not be forced to sign new low pay contracts were, as the union had predicted, utterly meaningless.
The hearing of the High Court injunction against SIPTU and members on strike at the Davenport Hotel has been adjourned until 29 February. A temporary injunction was granted to Persian Properties, owners of the O'Callaghan Hotels group by Ms Justice Mary Laffoy.
In 2009, a similar dispute erupted between the Managing Director of Connolly Shoe Store, Matthew Connolly and employees. Without agreement, Mr Connolly imposed changes to rosters and reduced working hours, with staff being threatened with disciplinary action if they did not agree.  Two members of staff who did not agree were dismissed. A majority of staff voted for strike action in support of these staff and this began in April 2010. The company refused both to attend any talks at the Labour Relations Commission and to recognise Mandate Trade Union
During the summer, Connolly Shoes in Dun Laoghaire ceased trading but re-opened under the name Shuvalu. The "new" company directors are registered as Matt Connolly and his mother. A number of cases have been brought to the Rights Commissioners' Service under the Payment of Wages Act 1991. Subsequently awards of over €4,000 have been awarded to the staff dismissed. It is suggested that Matt Connolly intends to appeal these decisions, which will result in delay of a further 12 months.
The Laura Ashley dispute that began last October spurred 22 workers from the British retailers to stage strike action against unfair redundancy payment at the Grafton Street store. The workers, who are all members of the Mandate trade union, were given one day's notice of the store's closure by the British furniture and fashion retailer. The high profile store offered their employees a statutory redundancy payment (60 per cent of which is paid by the Irish state), even though the company registered profits of over £10.5 million that year alone. The lease of the building has been sold to Disney for a substantial seven-figure sum, but the company claims it can't afford to pay more than statutory redundancy
Laura Ashley refused to engage with either Mandate or the Labour Relations Commission. A Laura Ashley worker who has been prominent in the Irish media since the strike, Berry Fleming, addressed a crowd during November's Dublin protest. She described her experience of standing up to a large multinational company and stated that her employer and the Government have used the excuse of the economic crisis to drive down workers' wages and to undermine their terms and conditions of employment:
If we don't invest in jobs then the alternative is clear; hundreds of thousands of Irish people will be forced to leave the country once again. We must campaign to make sure this does not happen and we must make sure that we get a Government that is focused on growing the economy and creating jobs.
The 3,000 Limerick Dell workers who fought for an improvement to their redundancy package now seem to be caught between a rock and hard place. Originally, the employees were promised six weeks' paid wages for every year of service, capped at 52 weeks. This was later raised to 104 weeks. A €15 million EU emergency fund was then made available to the Dell workers for retraining. However it now appears many are ready to turn down money from the EU because they have been told they will lose their social welfare entitlements. Each of the redundant workers is entitled to spend up to €9,000 on retraining, further education or setting up their own business. "Social welfare officers at the workshop advised them that they would lose their unemployment assistance and other benefits if they took the money. Those that qualify for back to education allowance would not get it if they took the EU funds to go back into full-time education," said Labour MEP Alan Kelly.
In these austere times, it appears that workers' rights, to the detriment of what we stood firm and fought for in 1913 are increasingly being violated and questioned. But is it just employees that are feeling the effects of an ailing economy? It could be argued that businesses too are feeling not so much the pinch but a forceful punch, with numerous small and medium business owners, many of whom are self employed, being forced to operate and pay wages at the same rate as in the boom time due to the fact that wage reductions have to be "consented" to.
There are many businesses that are struggling to survive and many are finding it extremely difficult to keep staff employed and paid. Owners of small and medium businesses face very different realities to the large companies mentioned above. They have major cash flow problems and with a lack of bank credit and extortionate commercial rates, owners of small and medium businesses are often not drawing a wage but paying staff from their own pocket. Many employees have taken wage reductions for the good and survival of the company, but there are still some companies that are effectively at the whim of what their employees are willing to consent to. Employers cannot reduce staff wages without the consent of the employee, that is law, and it is there for a good reason, as it reduces the risk of exploitation. However, there are many small and medium sized businesses, not on the same profit-making scale as large hotels and retail chains, that are effectively being bled dry. So although it is vital for us keep the passion of workers' rights alive, and perhaps to take a leaf out of Larkin's book, it too is just as important to keep in mind the small and medium business employers who can often be struggling alongside their employees.
Image top Feargal Ward.