55 homeless people died in 2006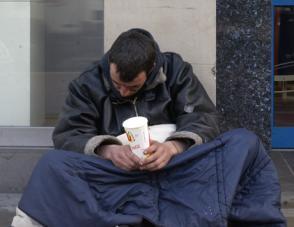 A recent report by the Simon Community of Ireand has said that 55 homeless people under its care died in 2006; 25 in Cork, 18 in Dublin, four in Dundalk, and eight in Galway. The average age of those who died was 42, almost half of the 78-year average life expectancy of an Irish person.
The Simon Community told Village that they deal with one tenth of Ireland's homeless people, and do not have figures for the nuber of homeless who died who are in the care of other services. The Simon Community is aware of 3,346 people are either homeless or at risk of homelessness in Ireland. Government estimates say that there are 2,399 homeless people in Ireland. The Simon Community "broadly welcome" Minister for Finance, Brian Cowen's commitment to homelessness in the 2008 budget, but it would like to see more detail behind the commitment. It has called upon Local Authorities to guarantee homeless people a proportion of the 9,000 additional social housing units announced in the budget.