Workers 'hung out to dry' by Bruton's failure to legislate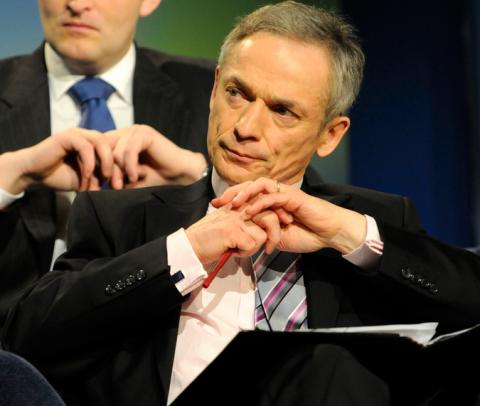 Minister for Enterprise Richard Bruton has announced that he will not be introducing legislation to temporarily cover workers in the wake of last week's High Court ruling on Joint Labour Committees (JLCs).
Last Friday (8 July) Mr Bruton gave an assurance that he did intend to introduce temporary measures in the wake of the ruling.
However, in a statement issued last night, he said: "Emergency legislation would be extremely complex, would run a very real risk of further challenge and would in any event be of doubtful impact."
Mr Bruton intends to introduce legislation to "address the weaknesses identified by the Court", along with comprehensive reform proposals, early in the next Dáil term.
As a consequence of the judgment of the High Court, delivered last Thursday (7 July) all of the seventeen Employment Regulation Orders (EROs) ceased to have statutory effect from that date and cannot be enforced.
Where prosecutions for non-compliance with an ERO have started these will have to be withdrawn.
General Secretary of Mandate John Douglas expressed concern at the decision to "long finger" legislation, saying:
"The reality is that thousands of the most vulnerable workers in shops, hotels, restaurants will be picked off over the summer period by unscrupulous employers. 
This will start a race to the bottom where good employers in order to compete against the wage slashing of others will reluctantly have to follow.
Exploitation does not take summer holidays, therefore it is vital that Minister Bruton delivers on his public commitment of last week and bring in temporary measures to protect these workers before the Dáil takes its holidays."
Last week, the Coalition to Protect the Lowest Paid called on the Government to immediately pass emergency legislation to protect workers covered by EROs, saying:
"Failure to protect the JLC system hits women and poor families the hardest. The majority of low waged workers are women struggling to help their families survive. Unless we see decisive action to protect their incomes and conditions of work, Government statements about valuing all workers equally will amount to nothing more than empty rhetoric."
Says Siobhán O'Donoghue, Director of the Migrants Rights Centre Ireland:
"Low paid workers have effectively been hung out to dry by the Minister's decision. They are now left with no floor of protection bar regular employment law, which will not protect their rates of pay above the minimum wage. 
Minister Bruton is sending a clear message that this government is not prepared to stretch itself to protect some of the most vulnerable workers in Irish society, while at the same time it seems to be bending over backwards to take on board the views and rhetoric of the business lobby. 
The Labour Party is now challenged to show that its rationale for going into government in order to help protect the most vulnerable has any meaning.  If they stand by and allow employers and the business lobby to ride rough shot over the livelihoods of already struggling workers they are simply shoring up a government that is becoming an enemy of the poor and vulnerable."