Wicklow council to face criminal charges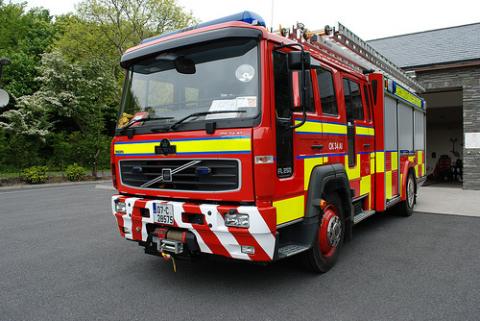 Wicklow County Council is facing four criminal charges relating to the deaths of two Bray firemen in 2007. Mark O'Shaughnessy and Brian Murray died while fighting a fire at a disused factory in September 2007. The men were killed when the roof of the factory collapsed on them.
In a letter to the Council's law agent David Sweetman, Wicklow County councillors were informed that the Director of Public Prosecutions (DPP) had made a decision to prosecute the 'principals' of Wicklow County Council. The letter continued to say that "summonses would follow in due course".
The families of the deceased have consistently maintained the men's deaths were not the result of an accident but the consequences of policies pursued by the council.
Gardaí raided County Council offices in 2009 as part of its investigation. Computers and documents were taken from the local authority offices in the Garda operation. County Manager Eddie Sheehy and Chief fire officer John Dunphy were arrested but were later released without charge.
The forthcoming legal proceedings have sparked unease amongst council members who are fearful that councillors may be held personally liable. Councillors are also concerned that any criminal litigation may not be covered by insurance and that the taxpayer will be forced to pay the bill.
The DPP have advised that the report into the incident, which was commissioned by the council, should not be circulated until after the conclusion of the criminal proceedings.
Wicklow County Council is to face four charges. The main charge is under Section 8 of the Health and Safety Act 2005, which states that every employer shall ensure "so far as is reasonably practicable, the safety, health and welfare at work of his or her employees".
Further charges relate to Section 19 of the Act, which covers risk assessment; Section 23, which covers the health and fitness of employees; and Section 77, relating to an employer's duty to give proper instruction to employees.
If found guilty as a corporate entity, the council faces maximum fines of €12 million - €3 million for each offence.
The acting manager, Brian Doyle, has confirmed that to date no summonses have yet been served to the County Council.
A protest was staged last Wednesday by Wicklow fire services over health and safety concerns for the firemen and public. Sinn Féin councillor John Brady said the firemen are calling for the county manager Eddie Sheehy and chief fire officer James Dunphy to be removed from their posts while criminal proceedings are ongoing.