We need a system to hold judiciary to account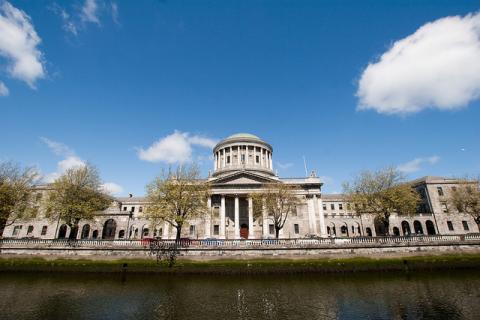 This present government, which promised an end to politics as it had been, has continued in the rut of politics as it has been and continued to use blatant party affiliation as a basis of appointment to the judiciary. By Vincent Browne.
There is a long way to go before this abortion issue is resolved. This is made all the longer by that unfortunate initiative by Garret FitzGerald in 1983 to amend the Constitution by inserting the protection for the life of the unborn. Previously, members of the Supreme Court had made it clear that the Constitution already protected unborn life.
The Supreme Court itself made it even more difficult by its majority judgment in the 1992 X case. The Supreme Court will surely again become involved in this tangle at some stage in the next year or so, thereby offering the opportunity for the judiciary to incur similar public odium to the odium already well earned by the Oireachtas and the government.
To be fair to the judiciary, it has already earned quite a bit of public odium, aided and abetted by a government now adept at attracting public odium.
The conviction of District Judge Heather Perrin for fraudulently inducing - while she was a solicitor - a client and family friend to leave half of his estate to her two children, is itself quite a feat in the pursuit of odium. She was elevated to the status of District Judge by the previous government in 2009 and, curiously, she does not seem to have been aligned to any political party before her appointment.
I say "curiously", because so many judicial appointments, at all levels, are made on the basis of party affiliation and this present government, which promised an end to politics as it had been, has continued in the rut of politics as it has been and continued to use blatant party affiliation as a basis of appointment to the judiciary.
This has applied to the superior courts as it has to the inferior courts, with the brazenness of some of the appointments exceeding even the high bar previously established by Fianna Fáil on judicial appointments.
A government fell 18 years ago over the appointment of a judge to the High Court - the appointment of then attorney general Harry Whelehan to the presidency of that court - and, following that, a new system was installed for judicial appointments, a system so ludicrous as to make a laugh of the judiciary generally.
This was the Judicial Appointments Board, which is required to nominate seven candidates for each judicial appointment, from which the government may chose one.
In addition, if the government is not happy with the nominated seven it can ask the Judicial Appointments Board to try again, supposedly, until they come up with the right name.
There is also something wrong about High Court judges, for instance, being eligible for promotion by the government to the Supreme Court, and Supreme Court judges being eligible for promotion to the position of chief justice.
Does this not act, even unconsciously, as an incentive to some judges to be apprehensive of the sensitivity of governments to their judicial decisions?
A mere 12 years ago, it was proposed that an independent judicial council be established which would appoint and promote judges, arrange judicial training, deal with ethical issues and with complaints about judges, and which would also deal with drafting or proposing legislation about the judicial system.
Actually, the establishment of a judicial council is part of the Programme for Government but, unsurprisingly, nothing has been done and no legislation has appeared.
It is high time the government got on with this, for a recent revelation raises the issue of whether judges should have any interests that might bias their judgment in any case on which they might be adjudicating.
The revelation concerns the High Court judge John Cooke. He has presided over a case that has been running since 2010 and, since then, he has delivered three interim judgments in the case.
The case is being taken by Goode Concrete against the huge conglomerate, Cement Roadstone Holdings (CRH). At the outset of proceedings, Cooke acknowledged that he had a shareholding in CRH.
Both parties to the case agreed to him continuing to preside. However, it has recently emerged that there was trading on his behalf in CRH shares subsequently, during the trial, without his knowledge and, as a consequence, he has had to withdraw from the case, at great inconvenience to the parties to the action.
As it happens, I know John Cooke, since our time together in UCD in the 1960s and I know him to be incapable of acting knowingly in a manner that was unethical.
However, the case raises the issue of whether judges should have shareholdings or any interests which might prejudice their adjudication of a case, aside from normal familial and social associations.
In my view, people appointed to the judiciary should be required to dispose of all such interests prior to taking up office.
An alternative strategy, requiring judges to declare openly their interests on appointment to the judiciary and annually thereafter, is insufficient, I think.
Anyway, Minister for Justice Alan Shatter thinks this would endanger judges' security. (Incidentally, this rule should apply to radio and television presenters and all other journalists, as well!)
But what is certainly insufficient is that, after all these years, there is still no judicial council, no means of holding judges to account and no mechanism to determine appropriate ethics for them.
Image top: Xenoc.