Sandymount to go high rise?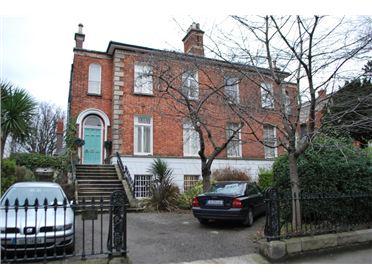 There were heated exchanges at the Sandymount and Merrion Residents' Association (SAMRA) meeting in October over the Dublin City Council's Development Plan which proposes extending the 'inner city' to include areas outside the current canals area. By Sandy Hazel.
Under the proposal, Lansdowne Road (pictured), Beech Road, Bath Avenue and stretches of the Dodder will become part of the inner city according to residents at the SAMRA meeting. The redefinition of this boundary will enable the city planners to allow high rise development in these areas.
"The public consultation process is over," said one member. "We must urge residents to get on to their councillors to reject this part of the plan."
But the power of councillors to effect much change was challenged by some members. One councillor who braved the meeting, Dermot Lacey, acknowledged that there is a conflict between Dublin City management and councillors.
"We have an absurd system of local government," said Lacey. Pointing to the role of "unelected officials Lacey said that "the power to make decisions on some issues like the incinerator and the development plan was taken from us with the Environmental Protection Act...the legislative bottom line is that the decision lies with the Dublin City manager."
Lacey added that the driver of the development plan is finance and that this placed "too much responsibility on our planners to rescue council finances" since development brings valuable levies. Lacey defended councillors' record in the chamber saying that of the 900 motions put up by councillors last year two thirds were passed. Lacey also suggested that the Dublin four areas may have won some low rise concessions. "There is no universality of opinion on development height among the 52 councillors from the six parties," said Lacey. While other parts of the city are subject to much higher developments Lacey said any low rise concessions "are hard won".
Lorna Kelly, a planning officer with SAMRA said that the problem with development plans is ambiguity. "The language used is designed to confuse and muddy the waters. This then gives power to the planners to interpret as it suits them," she said.
Kelly also raised concerns over the proposed Poolbeg development which is planned on a site that will prove totally unsuitable. Other residents at the meeting expressed dismay at the "clinical sterilising of the riverbank" by building flood walls even where they are not absolutely necessary. The "real purpose" of the proposed flood defences all the way up the Dodder "will be to rezone the land which is currently designated flood plain". This will allow further high rise according to locals.
Councillor Lacey pointed out: "The odds are with the city management; they have full time planners and economists and here we all are, rushing in after work to try and read through hefty plans. But we must keep pushing, progress will be incremental."
The meeting was chaired by Joan McArthur and held at the Mount Herbert Hotel.
Full version of this article will appear in News Four December issue