Protecting children key to social change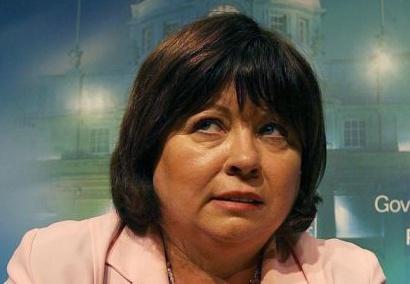 If one lesson has been learned in the recent weeks, it is clear we need to prioritise our children. By Sara Burke.
How come we still don't know how many children died in care?
Why is it, ten years on from the publication of the national children's strategy 'Our Children – their lives', we are still listening to political squabbles over the poor state of our child protections services? Quite simply, there is no priority given to children by the State, particularly those who need its help most.
Despite a ten-year old national children's strategy and eleven-year old child protection guidelines, services for children at risk are as bad now as they were before these policies were published. In the 1990s, it was really difficult to get a social worker allocated to a child - it still is.
Back then, it was very difficult to get a safe and appropriate place for a child or young person to stay and the older they were, the harder it was to get them placed. It still is very difficult - often impossible - to get an appropriate place for a child.
Children and young people still have to go to a garda station to wait for the out-of-hours social worker to come and bring them somewhere safe – that service was totally inappropriate in the 1990s and that same service is still in place in Dublin today – and such a service does not even exist outside of Dublin.
So why is it that things are not any better for children at risk?
There is no political commitment to providing quality child care/protection services in Ireland. If there was we would have adequately resourced them – which we have never done. Also services are often provided too little, too late.
Ireland has a bad track record on early intervention. When the HSE does get involved, it is often at too late a stage and the young people end up in the criminal justice system with drug addiction.
We have never done enough early intervention. For example the governments' own agency - the Family Support Agency - that funds and supports 107 family support centres around the country had its FRC budget cut from €21m to €16m in recent years. These high quality services for children and families in some of the most disadvantaged communities – for every €600 spent on early intervention can save up to €15,000 in the long term – are exactly the services we should support and develop.
Child protection has always been a poor, marginalised service for poor, marginalised children. More often than not, children at risk don't have articulate, well-educated, high profile parents to shout for them like the children in Crumlin hospital do. In fact often such parents are actively trying to avoid attention and don't want any help. Many of the decisions about their lives happen behind closed doors because of the in-camera rule, leading to a further lack of transparency.
The HSE was set up in 2005 with a brief to standardise care for everyone using public health and social services, including child welfare/protection services – quite clearly they have failed to do that. On 27 May, HSE CEO Brendan Drumm said it would take two years before that standardisation was complete.
Why on earth is it five years on from its foundation that the HSE is standardising services? Why did it take four years to appoint a national leader? Why is it that one year on from the Ryan report not one of the 200 promised new social workers are in place?
When the HSE was set up, there was a lot of focus on hospital and clinical care and on moving care into the community. Child welfare services got lost in the labyrinthine set-up of the HSE, and it is really only in the last year that any real attention been paid to the most vulnerable children.
Mary Harney has been part of this government since 1997 – a government that has failed children. Ministerial responsibility for children is delegated to the Office of the Minister for Children – but to little real effect.
On Prime Time a couple of weeks ago, Minister Barry Andrews said: "We all want this country to be the best place in the world for children to grow up". Quite clearly this minister lives on a different island to the rest of us. How could anyone say that when we don't know how many children died in the care of the state, when last year there were 150 children in adult psychiatric beds, where 440 migrant children have gone missing in the last ten years, where we have never bothered to invest in a universal child care system, when we are cutting early intervention and community and family support services?
Children, particularly those most at risk are simply not a priority.
So what would it take to change this, how can we do better for children?
There are lots of specific things that need to happen to the child protection services but there is also a bigger picture. At a national, societal and political level we need to prioritise children. We need more and better services for children, at an earlier point that prioritise children at risk. We need real leadership in this area that will address the credibility gap between rhetoric and action. We need the government to come out and admit that until May 2010 they failed many of our most vulnerable but won't do this anymore.