La Senza - A small but important victory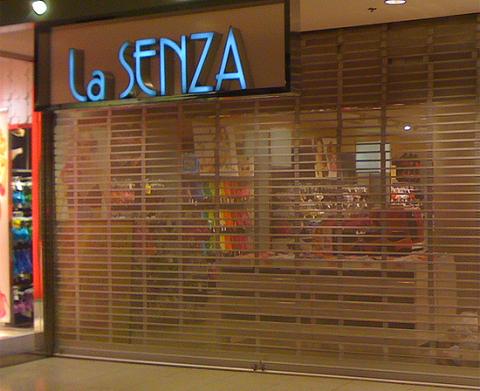 Something important happened in January. A group of determined women workers took a stand and won. By Eoin Ó Broin.
For many people the start of 2012 brought only bad news. Cuts to vital services like DEIS teachers and Community Employment schemes have caused distress and anger.
Stealth charges and tax hikes squeezed already hard-pressed families more than they can bear.
Young people forced to emigrate for lack of work said good-bye to their families and friends, off to spend another year away from home.
Reports told readers that if they thought Budget 2012 was bad, the worst was yet to come.
And then on a cold January morning more than 100 women workers in the La Senza lingerie chain were sacked in the most callous fashion, their January pay and overtime withheld and no redundancy offered.
But the women from Dublin and Cork refused to go quietly. They refused to allow their employer to trample on their rights and deny them the dignity that should be afforded to all workers.
They stood together and occupied the La Senza premises in Liffey Valley, Clondalkin.
Not only did they demand the pay that was owed them; they demanded that La Senza be held to account for their actions.
Within a matter of days the women successfully mobilised public and political support behind their demands.
Active assistance from their trade union, Mandate, ensured that their determination was matched by experience.
They negotiated directly with the administrators acting on behalf of the company. They explained their case to the listening media and public. They lobbied politicians from all political parties.
They demonstrated, with strength and style, the power of collective action; the power of solidarity; the value of taking a stand.
In doing so they sent out a powerful signal to workers and employers across the country, particularly in the retail sector.
For workers they demonstrated the importance of being a member of a union; the need to know your rights; and the power of collective action in the face of unfair and illegal treatment.
For employers they demonstrated the danger of taking your work force for granted, denying them their basic human and legal rights, and thinking you can get away with it without a fight.
By Friday the women workers in La Senza had won. The company backed down, wages were paid in full, and the dignity of the women workers was restored.
The La Senza occupation was a victory, not just for the workers involved, but for all of us.
Read Eoin Ó Broin's interview with Tara Keane about her experience of the occupation here.
Image top: Sweet One.