Irish NGO's launch aid information website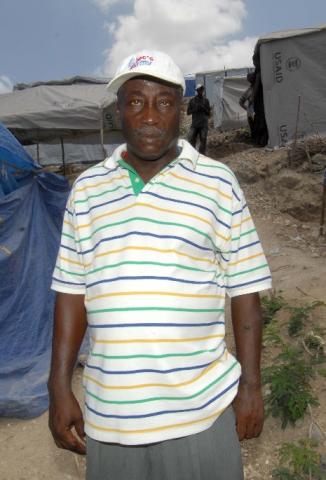 Dóchas, the umbrella group for Irish development non-governmental organisations (NGOs), has launched a website to provide information on how Irish aid agencies and the Irish government respond to emergencies. The 'How You Can Help' website takes on renewed importance in the wake of the current crisis in Haiti where an earthquake has claimed the lives of up to 50,000 people and left millions more homeless according to the Haitian Red Cross. 
Hans Zomer, the director of Dóchas, says the need for a dedicated information website arose after the Asian tsunami disaster in late 2004. "Emergency relief must go beyond good intentions," said Zomer, saying that "professional standards" must be met if aid is to be delivered effectively. The website hopes to outline those standards to the Irish public.
The website, which is supported by the Department of Foreign Affairs (DFA) through its Irish Aid section, provides a wide range of information from outlining how Ireland responds as a whole to international crises to how individuals can help out. However, while Zomer is thankful for the government's support through DFA, he is critical of the current level of international aid provided by the Irish state.
The government is currently falling approximately 26% short on its commitments with regard to international aid provision, providing 0.52% of GDP instead of the promised 0.7%. "We reneged on [our promise]," says Zomer. "We feel Ireland has a leadership role [in international aid]." Zomer also stated the failure to fulfil the obligations "will reflect badly on Ireland." He also criticises the governments response that it cannot afford aid because of the current financial crisis, saying that it comprises a percentage of GDP and should not be affected by the economies contraction. "It's disingenous to say the crisis caused the shortfall," says Zomer.
According to Zomer, the fundamental role of the website is "about enhancing the quality of Irish aid". If you want more information on how Ireland provides aid or about how you can help, it is available at www.howyoucanhelp.ie