Irish artists launch cultural boycott of Israel

A group of Irish artists together with the Ireland Palestine Solidarity Campaign (IPSC) have launched a cultural boycott of Israel. By Eamonn Costello.
At a gathering in Dublin's Temple Bar, creative and performing artists undertook to boycott Israel by refusing to perform, or to allow their work be displayed there.
The signatures of over 160 poets, writers, actors, playwrights, dancers, sculptors, musicians and visual artists were collected for a pledge "not to avail of any invitation to perform or exhibit in Israel, nor to accept any funding from any institution linked to the government of Israel, until such time as Israel complies with international law and universal principles of human rights".
Well known musicians, such as Christy Moore, Donal Lunny, and Andy Irvine have given their support, as well as artists like Robert Ballagh and Phelim Egan. A full list of the signatories can be found here.
Less well known artists have also put their names to the pledge.
"The people who are not very well known are putting a lot more on the line than the ones who are really well known," said Dr. Raymond Deane, Cultural Boycott Officer with the IPSC. "The well known artist can afford to protest, whereas up and coming artists are taking a risk with their careers."
"I think campaigns like this will spread" , Dean added. "There will be thousands of artists all over the world who will say, 'we will not play by Israel's rules, we will not allow ourselves become propaganda tools for them'".
Deane, a classical composer, was quick to point out that he and others like him often have little or no control over where his work gets played or distributed. An oboe concerto he had written was aired on Israeli radio recently. However, he has since declined an invitation to speak at the Academy of Music and Dance in Jerusalem.
"Boycott is a tactic not a principle", he said, quoting Nelson Mandela. "It is not something that can be rigidly enforced, its more a question of setting down a marker and saying, insofar as its within our power, we are not going to be stooges in an apartheid regime".
Also present at the gathering was graphic artist Robert Ballagh, regarded by many as Irelands first pop artist.
"You can decide not to exhibit in the state of Israel, and you can choose to disallow your work to be reproduced or distributed in Israel", he said. "I have for many years campaigned for the rights of Palestinian people, and this boycott is an important part of that struggle."
Another artist who was present was Phelim Egan. "There is some reaction to this initiative, which suggests that it is hurting artists in Israel and Palestinian artists."
"I don't think so, I believe they would be very much in favour of this, because hopefully it's a short term term thing", he said. "We are not anti-Israeli per se, we are anti the Israeli government, and the way they are handling the current situation".
The initiative was launched with musical performances by Eoin Dillon of Kíla, Treasa Ni Cheannabhain and Naisrín Elsafty. Dillon, an uilleann piper, played a composition dedicated to the memroy of Rachel Corrie, who was killed by Israeli Defence Forces while protecting Palestinian homes from demolition.
Rachel Corrie was an activist with the International Solidarity Movement, an organisation committed to resisting the Israeli occupation of Palestinian land using nonviolent, direct-action methods and principles. She was crushed to death in 2003 in the Gaza Strip by an Israel Defence Forces (IDF) bulldozer. Dressed in a bright orange smock, she was kneeling in front of a local Palestinian's home, acting as a human shield, attempting to prevent IDF forces from demolishing the home. 
House demolition is a controversial tactic used by Israeli settlers and the Israeli defence forces against Palestinians. The Israeli authorities say it is necessary as a counter insurgency measure against militant operations. However, international organizations including the UN criticise this policy. It is in violation of international law, and is seen more as a method of collective punishment of the Palestinian people.
"Israel is not behaving in a civilized way", said folk musician Donal Lunny. "I'm sure many Israelis really abhor what their government is doing. The [Israeli] Government has to be stopped. Pushing somebody out of their home is an act of war. If that happened here, there would be war. Yet they do this routinely with purpose-built machinery, which is how Rachel Corrie was killed."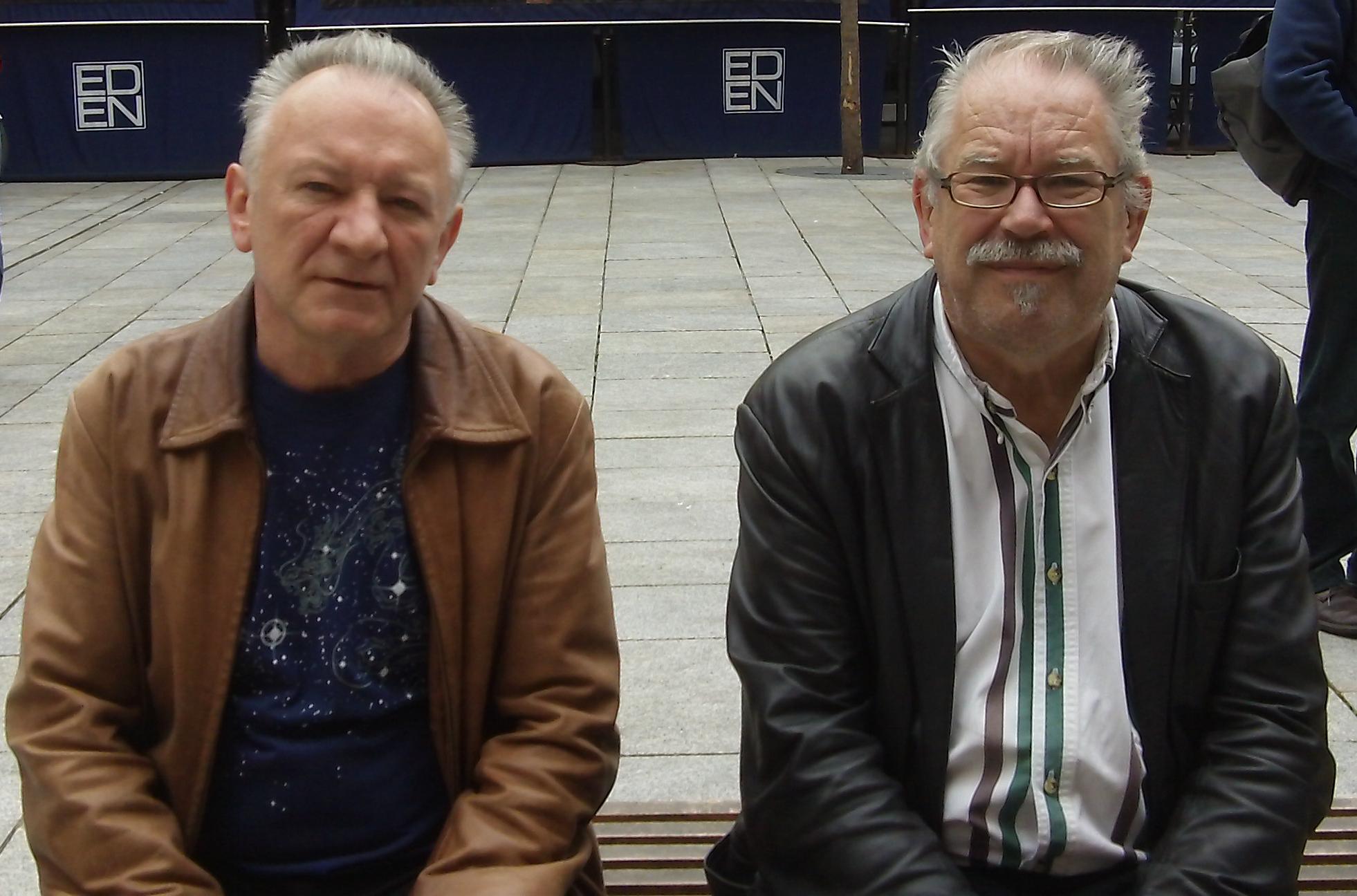 The Palestinian Campaign for the Academic and Cultural Boycott of Israel was launched in Ramallah in April 2004 by a group of Palestinian academics and intellectuals to join the growing international boycott movement. 
Since then a number of high profile artists have announced their intention to boycott Israel. Hollywood celebrities Meg Ryan and Dustin Hoffman recently refused to attend the Jerusalem film festival. Scottish writer Iain Banks has instructed his agent to turn down any further book translation deals with Israeli publishers.
Several performing artists have also cancelled concerts in Israel, including Elvis Costello, Gil Scott Heron, Carlos Santana, The Klaxons, The Pixies, and the Gorillaz Sound System.
Israel has reacted to this by considering a 'Boycott Bill' that seeks to criminalise the promotion of boycotts against any Israeli individual, organisation or manufacturer. 
Twenty-five members of Knesset (MKs) have tabled the 'Prohibition on Imposing a Boycott' bill, which if passed into law, will prevent Israelis from initiating or promoting boycotts against the state of Israel. Those who fail to comply will face hefty fines. Foreign individuals, organisations and governments that instigate or support boycotts will also be subject to fines, economic sanctions and entry bans. Foreigners involved in coordinating boycotts would be banned from entering Israel for at least 10 years.
Along with two other recent proposed bills, the boycott bill seeks to regulate activists working in Israel or campaigning against Israeli policy. The NGO Transparency Bill, tabled in February, seeks to control foreign funding of non-governmental organisations working in Israel and to define them as political rather than charitable. The Universal Jurisdiction Bill, tabled in April, forbids the registration of charities involved in overseas lawsuits against Israeli officials for breaches of international humanitarian law. (SpikedOnline)