Ideas for a better Ireland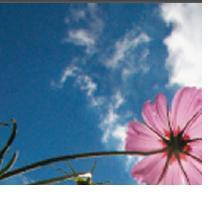 Four out of five people are dissatisfied with the government according to the most recent political polls. Not surprising given the fiasco that the current government has got us into. Most reasonable people believe that the politicians, who got us into this mess, cannot and will not get us out of it. And each day new figures emerging about our dire economic circumstances back up that gut instinct of the Irish population.
This lethal combination of bad fiscal and policy choices has brought us to a critical moment in Irish social, economic and political life. On 30 October 2010, there is a gathering of 1,000 people in the RDS in Dublin called Claiming Our Future.
This event is an opportunity to turn this crisis into a positive turning point. Claiming our Future will launch and mould a progressive movement for an equal, sustainable and thriving Ireland. Already, thousands of individuals, communities and groups from every corner of Ireland have begun to get involved. And over 800 people have already registered.
Now is the time to turn the despair and frustration into positive and decisive action for real change. It offers a chance for people, trade unions, community organisations, environmental, cultural and business groups and other civil society organisations not just to talk about a better way – but to take new inspiring steps.
Other countries which have undergone positive social and political change have done so with the involvement of civil society. The event on 30 October will foster unity across civil society and to power a progressive movement to reshape Ireland's recovery and claim our social values.
There is a strong tradition in Ireland of civic engagement evident in sporting, community, voluntary, cultural and environmental sectors, and trade unions among many others. But usually these people mobilise in their own sectors or groups.
Claiming our Future is the first time that individuals and all these sectors will come together to deliberate and work out the best way to act as a collective to influence the type of country we want to live in. A country that learns from the disastrous mistakes of the past, that finds a different way out of the mess. A country that is more equal, that is environmentally and socially sustainable, a country where the vast majority of people have enough to participate in society and have a decent quality of life. 
For more information see: http://www.claimingourfuture.ie/
Follow the movement on facebook and twitter.
Sara Burke is a contributor to Politico and chairs the Claiming Our Future Communications Group.