HPV vaccine off to a good, albeit jumpy, start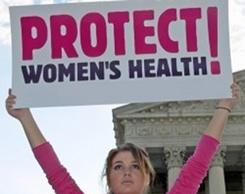 The cervical cancer vaccine is finally being rolled-out for Irish first-year girls after much uncertainty. By Sara Burke.
This week the HSE started vaccinating first year students in 20 schools around the country with the HPV vaccine. The HPV vaccine is part of a national programme to prevent cervical cancer.
The vaccine was initially recommended by the Health Information and Quality Authority (HIQA), but famously in the last few months Mary Harney withdrew the programme, before re-announcing it in the last few weeks.
The Human Papilloma Virus (HPV) vaccine was the first Health Technology Assessment (HTA) carried out by HIQA for its clinical and cost-effectiveness. HIQA has a remit to assess medicines, devices, diagnostics, and health promotion and then advise the Minister on whether they should be used or introduced in Ireland.
In February 2008, HIQA published their first recommendation to the Minister which suggested the introduction of the HPV vaccine along with a cervical cancer screening programme.
In August 2008, Minister Harney agreed it should happen but that the cervical screening should happen first and the HPV vaccine would be introduced in all schools by September 2009. But then in November 2008, the minister announced there was not enough money to make the vaccine happen. By January of this year she announced they had negotiated down the cost and it would happen this year.
The HPV vaccine, under the new scheme, is being given to all girls currently in first year and those who will be in first year in September 2010 - about 60,000 girls in total. This week, the programme administered 600 of these 60,000 vaccines. It is being administered through schools and requires three doses - one now, the second one two months later and the third four months later.
The vaccine is given to 11 and 12 year olds as it is most effective if introduced to girls before they are sexually active. HPV is a very common virus, easily spread by skin-to-skin contact during sexual activity. It is possible to have it without knowing it and therefore pass it on.
HIQA recommended a catch-up programme for 13-15 year olds, however this is not happening on the basis of cost. Other countries have much more generous catch-up programmes. The UK's catch-up programme went to 18 years of age and in America the catch-up programme extends to young women up to 22 years of age.
The HPV vaccine does not guarantee that all the girls who are vaccinated will not get cervical cancer. It is when the vaccine is combined with cervical screening that the vast majority of the cases can be prevented.
Because of the length of time before the onset of this disease, we will not see the benefit of this new programme for 20-30 years. Ireland is about 20 years behind most other European countries in introducing free cervical screening which is one of the reasons we have such high figures for cervical cancer and cervical cancer deaths.
In 2007, there were 286 new cervical cancer cases and 81 women died from the disease.
Now there is also a free cervical cancer screening programme in place, administered by Cervical Check. Any woman aged 25 to 60 who has not had a smear test for three years can register on line at cervicalcheck.ie or call the freephone number 1800 45 45 55 and register and Cervical Check will send a letter entitling the recipient to a free check by their GP. Women who have had a smear test in the last three years do not need to register - Cervical Check will contact them with information.
The HPV vaccine is now available to all girls in sixth class and first year. The 600 girls who have already been vaccinated will go to a health centre during the summer for follow-up doses before getting their final dose in school.
After September the majority of the doses will be administered through schools. Arrangements will be made for those who are home-schooled or in special schools. Girls who are in second year or above will have to pay for the vaccine privately.
The private cost of the vaccine ranges between €360 – €600 for the three doses, which is why this new universal programme is so important. In total HIQA said it would cost €9.7m per annum to vaccinate all first year girls.
Minister Harney said she significantly reduced the price by negotiating with the pharmaceutical companies who manufacture the vaccine. The HSE said today they do not know yet how much it will cost as they are still working out the administration costs.
Under the new scheme, it is the public health/community nurses who carry out the childhood immunisations. The HSE is negotiating with nurses, managers and unions as to how best to make the HPV vaccinations work but there is some criticism that other normal work is getting set aside, for example hearing tests, early childhood immunisations and other immunisations like rubella and booster for diphtheria and tetanus.
There has also been a backstage showdown between the HSE and Department of Health. The HSE said it was not possible to make the scheme happen until September but the Minister was determined to go ahead with it now. This is why just 600 of 30,000 - 60,000 students who require it this year are getting the first dose in advance of the summer break.
For more information on the HPV vaccine go to www.hpv.ie which has very extensive and easy-to-understand material. All parents and students are being sent information packs and consent forms in advance of getting the vaccines.