Future of publishing industry uncertain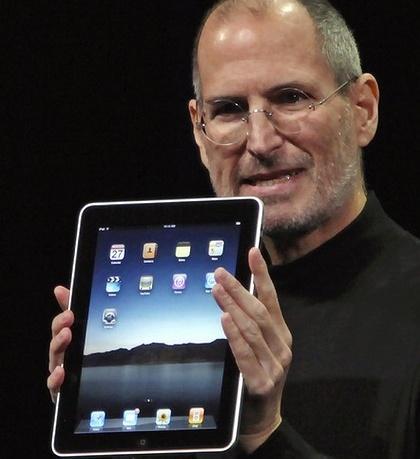 This fast-paced world continually throws up new dangers. However, very often we are confronted with the same old problems constructed in a different way. The latest technologies, in particular, have re-shaped the old debate between art and money.
When Apple's iPod burst on the scene its extraordinary commercial success allowed executives to think that the worst was over in terms of illegal digital downloads. This has not been the case and while the iPod continues to grow and expand into the iPhone there is meanwhile an ever contracting music-buying public.
So when Apple announced the release of their new iPad, a digital interface that could store many thousands of books – and more importantly perhaps, look cool – book publishers were wary of the effect of this new technology on their trade.
Hughes & Hughes recently went into receivership and there are fears among booksellers that this is only the beginning. High rent and staff numbers are a problem that e-booksellers, for instance, don't have to deal with.
This week is Read an eBook Week and it continues to grow in popularity. But how does a festival gain a significant following when it lives in an intangible world?
This week many ebook retailers are making an effort to provide online ebooks available either free or at special discounts. One such epublisher is Smash Words, the California based company set up by Mark Coker.
"Traditional commercial publishers won't go away," Coker told Politico. "Publishers who truly act like publishers and help authors maximize the value of their properties will continue to survive and thrive."
It was to Smash Words that Irish author Des Greene turned to e-publish his three novels. For the week starting 7th March 2010 Des Greene's ebooks can be downloaded free to PC, Kindle, Sony Reader or Nook here. His novels are The Island, Couples, and About Time.
Nevertheless the obvious disadvantage of the ebook lingers. Ebooks naturally live in an intangible realm. Books remain in the sympathies of their readers. 
While e-readers can store thousands of ebooks, the smell of a new book or its place in a library of other material books, perhaps yellowing with age and gaining charm, make up for its lack of digital ingenuity.
But Google's settlement (worth $125 million) with The Authors Guild and the Association of American Publishers in 2008 has firmly established ebooks in the future of publishing. The settlement allows Google to act as a virtual library for copyright that is out of date or where the copyright holder cannot be found. For newer material, Google is restricted to snippets or 'previews'.
In an interview with Politico, the novelist Abdulrazak Gurnah said that he didn't find the new technologies frightening. "You might get people reading different varieties of things," said Gurnah. "It might be harder to get that sense of public participation when a book is read by several people and reviewed and then you get some sense of a debate [...] but I can see how, you know, it will move writing in different directions, different kinds of writing perhaps, will appear."
He continued: "People won't have to wait until they get a publisher as it were, somebody who is looking at the commercial value of this before they publish it. I'm sure it will make a difference. Certainly I would imagine it will make a difference in lower technology communities or societies where, for example, it is harder to produce books because of the cost of it. Then you can produce an online magazine which doesn't cost anywhere near as much. I can see things moving in that direction for some people in a good way."
When asked about the advantages of e-publishing, Mark Coker told Politico: "Authors with completed manuscripts face a choice between instant publishing or slow motion publishing. With traditional print publishing, an author must wait 12-18 months for the publisher to get their book out into the marketplace.  If the book doesn't immediately sell well, it will go out of print.  Often, the author must wait years before the rights to their work revert back to them."
"With e-publishing, especially when you combine it with instant ebook publishing tools, in mere minutes authors can publish and start reaching readers.  [...] We offer instant publishing at no cost to the author, and then within days or weeks of publication we will get those books distributed into several of the major online ebook retailers such as Barnes & Noble, Sony, Kobo and soon, Amazon."
The future of publishing remains uncertain but it seems e-publishing and virtual libraries are here to stay.