A Fantasy Health Budget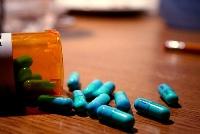 The week began with Mary Harney saying that she and her Department are "looking at everything in the health service" in terms of cuts. That for the first time they "are looking at prescription charges, that a 50 cent charge may be imposed per item prescribed". Instead of hitting the poor and the sick, here are some other political and economic choices that can be made…
In Ireland people get medical cards because they have a low income and it is acknowledged by government that they need access to GP, medicines and hospital care that they otherwise could not afford. Putting a 50 cents charge on prescriptions may sound reasonable but if you look at the detail of who gets 'free' drugs, they are the poorest 30 per cent of the population. We know from international research that charging people for medical care puts off as many people who need the service or the drugs as much as it puts off people who don't need it. Also in other countries where there are small charges for prescriptions, the lowest incomes groups are let off. Speaking on 'The Week in Politics', Mary Harney justified a potential 50 cent charge on the basis of "two things – we have to raise money and we have to discourage over-prescribing and the overuse of medication". I understand that, but firstly this will raise very little money, €20 million maximum plus it will be out of the pockets of the poorest 30%. Plus, if you want to discourage over prescribing, you need to change the practices of doctors not patients. Patients do not prescribe drugs, doctors do.  This is a misinformed proposal which hopefully will be abandoned before 9 December.
So in terms of the fantasy budget, lets start with the area of drugs. There are substantial savings that can be made in terms of prescribing generic drugs and also a renegotiation of the deal between the Government and the pharmaceutical companies which is up for review next year. We have one of the lowest usages of generic drugs. Raising usage from the current 12 per cent to more than 50 per cent, plus renegotiating a better deal with pharmaceutical companies, could yield €200 million within a year and more thereafter – ten times what revenue would be raised by put a 50 cent fine on prescription use.
The pay bill in the health sector is enormous and takes up a lot of the €16 billion health budget:
70% of health budget is staffing.
The pay bill has gone up because many more staff have bee hired to provide many more services
In 1997 – 66,105 staff, today the ceiling is 111,500
Also, I do believe that senior managers and advisors in the HSE and hospital consultants are over paid. I have no difficulty paying a nurse who has done extra training to be an intensive care paediatric nurse, if you are the parents of a very sick child you want that nurse to be as well trained and therefore paid as possible, and nurses are not over paid for what they do – the average salary is €40,000. But I think there are thousands of hospital consultants and HSE managers who are overpaid. We pay our consultants two to three times the starting salary in Sweden and England. Renegotiating the new consultants salaries at €150,000 or €200,000 and significantly reducing pay of senior management could save €200-€300 million.
If the Department of Health decided tomorrow just to spend public money on public care it could save in excess of €100 million.
This years budget for the National Treatment Purchase Fund is €90 million, why not invest that in public hospitals not in profit making private hospitals?
Gerry Robinson style, I would ban the use of all private consultancy firms which are paid tens of millions each year by the HSE and the Department of Health.
Two weeks ago at the Public Accounts Committee the HSE and the DOH confirmed that it was unable to charge for the cost of 50 per cent of private care in public hospitals and estimated this figure for 2009 at €400 million – so if public hospitals charged the full cost of private care for private patients they would have an additional €400 million. In terms of next year, it is probably reasonable to assume you could get €100 million of that – another €250 million.
Tax reliefs are an area that the government has begun to act upon particularly in terms of phasing out of property related tax reliefs but they are still in place for projects that are planned. For example, as far as we know co-located hospitals are going ahead and the Department of Finance have estimated that €100 million could be saved in 2010 if this was abolished.
Tax relief for private health insurance was also discussed at the PAC two weeks ago where Dermot Smyth of DOH said that it was costed at €350 million. For the half of the population who have private health insurance, removing this would be very unpopular, but we know that having it is a ticket to access public hospital care quicker than public patients.
All of the above highlight how the choices that are made on 9 December are political choices. Yes they are economic, but fundamentally they are political. Mary Harney and her colleagues have choices to make, they can go down the line of cuts which have no logical evidence to back them up or they can think differently about areas where potentially a billion could be saved without hurting the old, the sick, the poor, the young, people with disabilities. Here's hoping…