Crisis of mortgage arrears has wider impact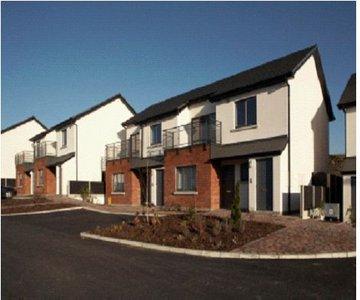 The Government's Personal Insolvency Bill, while providing some positives, favours the rights of creditors, banks and lending institutions. By Patrick Nulty, TD.
At the end of June this year there were a staggering 83,251 homes with mortgage arrears of more than 90 days. This represents 10.9% of all homes with mortgages. Of these 65,698 homes were in arrears of more than 180 days. This is the equivalent of 8.6% of the total stock.
While everyone who is struggling with debt repayments is under pressure, mortgage arrears are particularly stressful. The end result of failing to keep up with mortgage repayments can be not just losing your home but also losing all the money invested in it over the years. In addition it can mean families having to move out of their communities, away from neighbours, friends and supports. 316 properties were repossessed by lenders in the first half of this year, either through voluntary surrenders or court orders.
The crisis of mortgage arrears has a wider impact beyond the individual families who are struggling to make their payments. It is contributing towards our economic crisis and its resolution will speed up our economic recovery.
Of course we are told that people who have mortgage arrears went a little "mad" and overstretched themselves; taking on debts that they could not handle. However the facts tell a different story.
Following our entry into the euro, Irish banks took part in an international credit boom. This boom in bank-lending drove the construction frenzy and led to a sharp increase in house prices. However a lack of regulation of our lending institutions meant that what happened in Ireland was completely out of sync with the rest of Europe. In 1997 Irish bank lending to the non-financial private sector (mainly mortgages) was only 60% of GNP – this grew to 200% of GNP by 2008. In the Eurozone the corresponding average only went from 80% to 100% of GDP from 1997 to 2008. Lack of regulation in Ireland created an unsustainable level of mortgage lending.
The mortgage arrears crisis in Ireland did not emerge due to some mad splurge on bank credit. It happened because Irish banks went "mad" buying up cheap international credit and then overloaded the Irish market with it. The political system failed to regulate and indeed stop these irresponsible lending practices and now has a responsibility to do what it can to make amends.
The Government has brought forward a Personal Insolvency Bill in an attempt to address this crisis. So will it work?
The bill is welcome because it introduces a range of measures which may help some families struggling with debt. However for debts of more than €20,000, including mortgages, the bill lacks an independent and binding debt resolution process. Families in distress should have immediate access to an independent arbitrator who can make a binding ruling on their distressed mortgage.
There is no easy quick-fix solution to balancing the rights of banks and distressed mortgage holders. Clearly we can't incentivise mortgage payment default by writing off everyone's personal debt. However the government's bill, while providing some positives, favours the rights of creditors, banks and lending institutions.
In the interests of justice and fairness we need the following:
· An independent debt resolution service that can make repayment agreements with debt write-down that are binding on the banks and lenders.
· A guarantee that people who make every effort to pay back what they can will be protected from eviction or home repossession.
The Government is moving heaven and earth to save our banking system. The least they can do is give families working hard to pay off their mortgages access to a fair and independent debt resolution system.  {jathumbnailoff}