Celebrities help fight Alzheimer's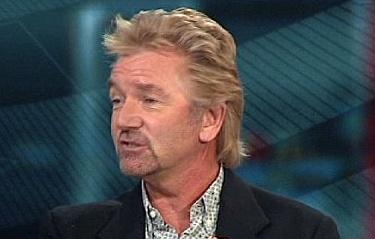 Celebrities' Favourite Books, recently published by Apex Publishing, is dedicated to those affected by dementia, including Alzheimer's disease. It contains around 100 articles from the well known and the not so well known – from Tony Blair to Jeffrey Archer, and others including Mohammed al Fayed, Gordon Brown, Richard Dawkins, Ben Elton, Alex Ferguson, Stephen Hendry, Glenn Hoddle, Gary Lineker, Ken Loach, Sam Neill and Terry Wogan.
The book consists of vignettes from each celebrity, offering their favourite book/s. (The recurring favourite is The Wind in the Willows!) Some contributions are one-liners, whereas others offer interesting and thoughtful interpretations.
The aim of the book is to highlight the plight of those who live with dementia and raise awareness of, and funds for, the valuable work carried out by the Alzheimer's Society.
In his introduction to the book, Jeff Thorburn writes, "The Alzheimer's Society does great work in raising awareness of the issues surrounding dementia in all its forms, and helps both sufferers and carers with advice and information and provides practical support.  It also researches the causes, nature and treatment of dementia".
Thorburn is writing about The Alzheimer's Society in Britain, but The Alzheimer Society of Ireland (ASI) is also doing such important work. It was set up in 1982 and is now is now a national voluntary organisation.
It is estimated that dementia currently affects 44,000 in Ireland alone (two thirds of whom have Alzheimer's disease) and there are fears that this is a conservative assessment. Ireland's ageing population means that the numbers affected are expected to increase, possibly by as much as 59,000 to 103,000 by 2036.
The ASI is calling on the government and policy makers for the implementation of a National Dementia Strategy. If demographic trends continue, health and social care cost require dementia to be recognised as a National Health Priority.
Maurice O'Connell, CEO of the ASI, told Politico, "The Alzheimer's Society of Ireland provides almost 700,000 hours of care and support per year through a network of more than 115 dementia specific services. Funding comes largely from the HSE, on average only 70% of the costs. Thirty cent in every euro spent on providing services must come from fundraising and other mechanisms.  In total, close to €4 million must be raised annually through campaigns such as the Annual Tea Day Appeal which takes place this year across the country on 6 May 2010."
"ASI services are under severe strain to meet the existing needs of people diagnosed with dementia. The recession is impacting people living with dementia with job cuts, cuts to carers allowance and cuts to services all having a serious impact on them. We need to provide more services in order to help more families and carers. However, this requires more funding; from government, the HSE and the generous Irish people, who subsidise one third of our work though Alzheimer's Tea Day and other donations."
Dementia is a term used to describe various conditions which damage brain cells. There are over 100 different types of dementia, the most common of which is Alzheimer's disease (the second most common form is vascular dementia, which may be preventable). With Alzheimer's, the chemistry and structure of the brain changes, leading to the death of brain cells.
So far, scientific research shows that no one single factor is attributable to the cause of Alzheimer's. Many people fear that they may inherit the condition, but there is no evidence to prove that this is the case.
There is currently no cure for Alzheimer's disease. However, some drug treatments are available that can ameliorate the symptoms or slow down the disease progression in some people.
Dr. William Thies, chief medical and scientific officer of the Alzheimer's Association of America told Politico, "Advances in wide-ranging areas of Alzheimer disease science continue to be made [...]. From among the many diverse lines of investigation, especially strong themes are emerging in two related areas: the importance of early detection, including diagnosis of Alzheimer's before the development of symptoms, and the critical role biomarker studies will play in drug development and identifying individuals for future clinical trials."
Dr. Thies agreed with Maurice O'Connell  that the speed of solutions to Alzheimer's is directly related to investment and resources.
"We simply need more research funding", he continued. "Alzheimer's is a community problem, and the community needs to put pressure on - to make its voice heard - in demanding that an appropriate investment is made in removing the awful scourge of Alzheimer's from our lives, communities and economies."
The Alheimer Society of Ireland National Helpline: 1800 341 341 (weekdays 10am to 4pm)
Celebrities' Favourites Books
Compiled by Jeff Thorburn
pp 152; hardback
Apex Publishing
POUNDS: 9.99