Campaign group calls on government to adopt equality budgeting in Budget 2013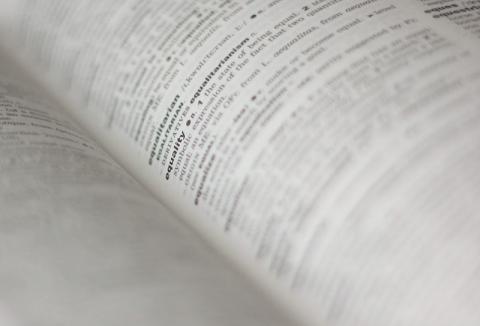 Today, on International Day for the Eradication of Poverty, the Equality Budgeting Campaign has called on the Government to introduce measures "to put a halt to the growing inequality and poverty seen in Ireland since the beginning of the economic crisis". The campaign coalition, which includes lone parent groups, disability organisations, migrant organisations, trade unions and women's groups, among others, says that it is possible for the Government to reverse the current trend toward increased hardship for the poorest people living in Ireland.
"The introduction of equality budgeting in Ireland would give government the necessary information to make critical decisions concerning people's well-being, and put an end to widening inequalities in Ireland," says Dr. Clara Fischer, a spokesperson for the campaign.
"An equality impact assessment of the budgets and equality audits would ensure that economic policies are assessed in terms of their effects on different sections of society so that they do not disproportionately impact on people experiencing poverty and inequality. Currently, there appears to be little regard for the disproportionate impact cuts and tax increases are having, which means that the same people are continuously disadvantaged. The resultant exacerbation of poverty and inequality is not only morally indefensible, but it is also counterproductive to economic recovery. The government must now intervene to ensure a more equitable and prosperous Ireland."
In the run-up to Budget 2013, the Equality Budgeting Campaign is urging the government to adopt equality budgeting as a means to achieving an alternative to increasing poverty and inequality in Ireland. It wants to see the adoption of such policy processes, which are already integrated in other jursidictions, to "stave off a worsening of the crisis, and to reduce the economic harship and suffering imposed upon an ever-increasing number of people within our society."
Below, Orla O'Connor and Clara Fischer outline how groups already experiencing inequality have, over the last number of years, been disproportionately affected by the economic policies pursued by successive governments, and how equality budgeting could go some way to reversing this trend.
Recently the Fawcett Society, the leading civil society organisation working toward the amelioration of gender inequalities in the UK, launched its campaign against the disproportionate effects of austerity on women.
According to the Cutting Women Out Campaign, women are triply disadvantaged by government policies purportedly aimed at redressing budgetary deficits, as women are critically impacted by slashed benefits, jobs cuts, and a reduction in services. Owing to previously existing and deeply entrenched gender inequalities, women "entered this recession on an unequal economic footing", and are now even more susceptible to bearing the brunt of austerity and, with it, increased inequality.
While the campaign has been broadly welcomed by civil society organisations in the U.K., there are ample signs that the time is now ripe for a similar focus on austerity and its implications for inequality in the Irish context.
Research undertaken by think-tanks such as TASC, and by economists and social policy analysts, clearly shows us that groups already experiencing inequality have, over the last number of years, seen further increases in levels of inequality owing to successive governments' economic policies. Indeed, austerity measures adopted by this and the previous government are impacting upon the poorest in our society to a far greater and critical extent, and groups subject to inequalities – such as women, lone parents, and people with disabilities – are suffering disproportionately.
Given that Budget 2013 is currently being drawn up, it is paramount that the Government look at the effects its measures will have in terms of inequality before final decisions are made. Importantly, the onus rests on government to ensure the next budget does not further exacerbate the disadvantaging of certain groups in our society, and that the current pattern of systematic inequitable treatment of said groups is reversed.
The existence of just such a pattern of repeated and detrimental measures aimed at redressing the current budgetary deficit, but effectively entrenching and increasing inequalities for those already marginalised, is particularly evident and stark when viewed in context. For instance, the group with the highest at-risk of poverty rate and with the lowest amount of income in Ireland, are lone parents. Nonethless, the weekly income of lone parents dependent on social welfare has been disproportionately reduced by €16.30 in Budgets 2009 and 2010.
A TASC analysis of Budget 2011 found that:
The category most adversely affected by the measured Budget 2011 changes was the'single with children' group. This category has by far the lowest average income of all the categories studied, and has a very high ratio of females (73%) to males (27%). The cumulative impact of the budgetary changes on this category caused individuals in this category to lose five% of their income on average.
Budget 2012 repeated this pattern. Lone parents were targeted with cuts to the One Parent Family Payment, cuts to Child Benefit for third and subsequent children and cuts to the Back to School clothing and footwear allowance. If the parent is a part-time worker, they were also negatively impacted by the reduction in the entitlement to Jobseeker's Benefit from a six to a five day week.
In addition, changes proposed to the One Parent Family Payment from now until 2015 – to both reduce the upper age limit of the youngest child to seven years to be eligible for the payment, and the reductions to the earnings disregard – will further increase the number of lone parents living in poverty, and will make it harder for a lone parent to move out of poverty and into sustainable employment.
As OPEN, the national organisation representing lone parents, explains, this means that lone parents "face the Hobson's choice of leaving their job or attempting to increase their hours, finding appropriate childcare and finding the money to pay for it". In light of the fact that we are one of the worst countries in Europe for the provision of affordable childcare (households with young children spending up to 41% of income on such services), this pattern of targeting lone parents in successive budgets essentially leaves them with no choice at all.
The above outline of repeated economic disproportionality inflicted upon lone parents, the majority of whom are women, is indicative of a wider trend in the entrenching of inequality among disadvantaged groups. Similar analyses exist with regard to women more generally – for example, as women are more densely populated in the lower income brackets, which are again disproportionately targeted through the Universal Social Charge (a highly regressive tax that comes into force at its highest level of seven per cent at just above the minimum wage) or through cuts to social welfare and child benefit.
Given these emerging patterns of the disproportional effects tax increases and cuts are having on different sections of society, it is vital that the urgency of redressing inequalities introduced and maintained by government economic policies is recognised. There are choices to be made. For instance, if Budget 2013 places greater emphasis on expenditure cuts, then women will be disproportionately negatively affected. Women are more reliant on social welfare and public services, particularly women with children.
There are alternatives though, such as changing the ratio of tax increases to public expenditure cuts – alternatives that could reverse the current trend of exacerbated inequality.
As members of a coalition seeking to countermand the disproportional impacts of austerity measures, we are calling upon Government to rethink the way in which budgets and economic policies are currently devised, and to follow best international practice by introducing equality budgeting.
Specifically, the Equality Budgeting Campaign is asking the Government to make explicit the impact this Budget will have on groups experiencing inequality, including young people, women, lone parents and people with disabilities. All budgetary measures should be subjected to an equality audit, with a full analysis being undertaken to identify how different sections of society will be affected. Protecting disadvantaged groups in Budget 2013 must be at the core of government policy in order to ensure that those who have experienced the brunt of this recession are not further isolated and marginalised. For a fair and equitable Ireland, nothing less will do now.
Orla O'Connor is acting CEO and Head of Policy at the National Women's Council of Ireland. Clara Fischer holds a PhD in political philosophy and feminist theory, and is a co-ordinator of the Irish Feminist Network.
The above article was originally published on TheJournal.ie and is reproduced with permission.
About the Equality Budgeting Campaign:
The Equality Budgeting Campaign is a broad-based coalition of NGOs, trade unions and concerned individuals seeking the introduction of equality budgeting in Ireland. Members include the National Women's Council of Ireland, the Irish Feminist Network, SIPTU, Unite the Trade Union, the Irish Network Against Racism, SPARK (Single Parents Acting for the Rights of Kids), Kilbarrack Community Development Project, LGBT Noise and the Migrant Rights Centre Ireland, among others. The campaign was set up in light of research showing increased levels of inequality in Ireland and the apparent targeting of certain sections of Irish society by successive governments since the beginning of the economic crisis. To support the campaign, please follow this link.

Image top: Eadaoin O'Sullivan.