The €2bn health cure that won't make us sick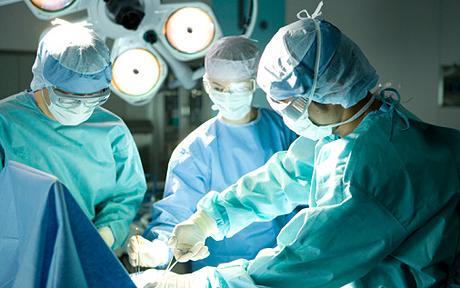 It is possible to cut HSE spending without diminishing frontline services. Here's how... writes Sara Burke.
Brian Cowen is right – the choices are stark. The confirmation that next year's budget will be more draconian than already flagged gives even greater import to Mary Harney's statement that up to €1 billion will be cut out of the 2011 health fund. It also helps to focus the mind on the reality that the size of the chunk taken out of health and how it is divvied up are wholly political choices.
There is form for health budget cuts adopted by this current Government. While approximately €1 billion was taken out of the 2010 health budget, two-thirds of that came from cuts to public sector wages. The vast majority of the remaining €400 million came from economies made from better deals done between the State and pharmaceutical companies and cuts to professional contracts such as dentists, GPs and pharmacists.
Other much more meagre savings were made through measures introduced in the three budgets in 2008 and 2009, which removed the last vestige of universal entitlement to public health services and transferred payment from the State to the patient.
This was most evident in the removal of medical cards from some wealthier over 70-year-olds and the introduction of a prescription charge to medical card holders: neither of these will save the amount that was promised when announced. In the case of prescription charges, there is robust evidence of the potential harm to patients and that the crude charge may in fact cost the State more than it saves.
Other "savings" made included cuts to dental schemes, increased charges for use of public hospitals and increased drug costs for the two-thirds of the population who do not have medical cards. It is notable that the areas where biggest savings are made are those that have least impact on patient care such as newly negotiated contracts with big pharma and well-paid professionals.
There are some striking areas where cuts can be made that do not directly affect patient care. Work done by the Economic and Social Research Institute (ESRI) shows that the highest area of expenditure growth in recent years is on drugs, but significant savings have yet to be achieved through the increased use of generic (non-branded) drugs in Ireland.
Currently just under 20 per cent of drugs prescribed are generic, whereas our neighbours have rates of 80 per cent. Raising our generic usage to 50 per cent and negotiating down the cost of generics in the Irish market could yield €200 million.
Another area of wasted money highlighted by the Comptroller and Auditor General in 2009 was lost revenue from private patients in public hospitals. He estimated that 50 per cent of the cost of private patients in public hospitals cannot be retrieved or collected, at a cost of €350 million to the public purse. This "lost" €350 million is a symptom of the complicated, unequal system of hospital care this Minister for Health and all her predecessors have perpetrated and failed to reform.
A further €100 million is lost through not charging the full economic cost of private patients in public hospitals. The public-private mix does not just lose money from the public system, it also causes difficulty in getting paid in reasonable time. The HSE is owed €175 million by private health insurers for the care of private patients in public hospitals.
The long-negotiated consultants' contract introduced in 2008 allows for changed work practices that are and will continue to result in improved patient care. This contract agreed starting salaries for Irish consultants two to three times those of their English or Swedish counterparts (depending on the type of contract).
It also enabled two-thirds of consultants to continue to practise privately as well as in the public system. HSE figures show a failure to enforce the 20 per cent (or in some limited instances 30 per cent) limit of private workload, demonstrating lost time and money for the public patient.
Bringing consultants' pay in line with their European equivalents could yield over €150 million each year. In addition, as Anthony Staines proposed in the Irish Times  just a month ago (October 2nd, 2010), levying dual-practising consultants for 50 per cent of their private earnings could bring in another €175 million.
While there is no initial saving to be made by the just-announced early retirement scheme for HSE managers and administrators who are no longer required, getting rid of surplus staff makes sense in the medium and long term. However, the short time frame to accept the deal and unplanned nature of who goes and from where is symptomatic of the absence of good Irish health system planning.
Considerable sums of HSE money are wasted due to the moratorium introduced in spring 2009. The moratorium, combined with a HSE staff embargo since September 2007 and natural wastage, means there are 3,500 fewer staff in the health system now than there was then. To their credit, the HSE has continued to provide more care to more people with fewer staff and less money year on year for the last three years.
However, many vacancies occur in much-needed frontline staff and the bluntness of the moratorium means they cannot usually be replaced. In some cases, it results in closed wards and reduced services – quite simply the people are not there to provide the services.
In other parts of the system where care is essential, staff are replaced by "agency" or locum staff, which cost 35 per cent more than a full-time paid employee, at an estimated cost of €92 million in 2009. At the ESRI conference on October 19th, Prof Arnie Hill highlighted how it costs €2,000 a day to replace a junior hospital doctor at short notice, commenting that such wastage was "insane" and "criminal".
Another area where money is plainly thrown away is spending €90,000 per graduate educating 1,600 highly qualified and capable nurses and then literally putting them on the plane as gifts to other health systems. Meanwhile, hospitals have to squander budgets to hire agency nurses due to the nonsensical moratorium. This is not just waste, it is simply bad planning.
In the same conference paper, Prof Hill described the National Treatment Purchase Fund as the "biggest marker of inefficiency in the [health] system", and said it should be "abolished immediately". That would save €90 million. I don't recommend cutting that money out of the system, but investing that €90 million into the public system to solve the long waits rather than diverting it into the private for-profit hospitals would be a much better use of public money.
Implementing the hard-won Croke Park deal can achieve real savings and better services in the public health system if HSE management have the skill and courage to pull off the potential change. Cathal Magee at the helm of the HSE provides hope, but transformative change must happen now if the deal is to hold.
While there may be a case to be made for cutting the incomes of high-earning health service staff, the vast majority of staff in the public health system are on low or relatively modest middle incomes and have already been hit by substantial income losses through pay cuts and levies.
Ms Harney's expert group on resource allocation, chaired by Prof Frances Ruane of the ESRI, ably highlighted the complexity and perverse incentives in the Irish health system. The group recommended the phasing out of tax reliefs for private health insurance, which is estimated to cost the State €400 million annually.
They found tax reliefs lacked transparency, were not equitable and were inefficient in terms of targeting Government resources. They recommended reinvesting the money spent on tax reliefs in more transparent, effective primary and community care.
The same reports also highlighted the ad hoc nature of tax reliefs to developers to build private health facilities. The Department of Finance is unable to quantify how much public money has gone in tax reliefs to private healthcare facilities but it is estimated at tens, maybe hundreds, of millions of euro.
Any user or worker in the public health system knows that there are still considerable efficiencies to be made. The ESRI estimates that if all Irish hospitals worked at the efficiency of the most efficient, another €300 million could be saved each year.
It also estimates that significantly more could be saved through increased efficiencies in primary, continuing and community care services. This fantasy health budget identifies €2 billion that could be "saved" in health in ways other than closing hospital beds, postponing surgery and cutting home help hours. Most of the policy options here are beyond the control of the HSE.
The mandarins in the departments of Health and Finance and our political leaders have stark choices to make. What is not yet clear is whether they have the audacity and the intellect to protect the public's health and the public health system.