Wallace: Regulation must ensure terms of bank loans are reasonable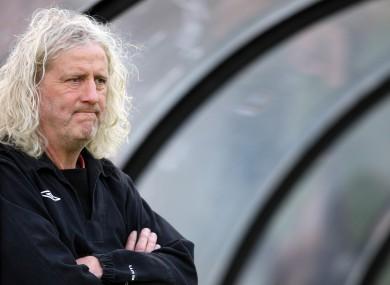 The Commercial Court today ordered construction company M&J Wallace Ltd and Independent TD Mick Wallace to repay borrowings of more than €19m to ACC Bank. The Wexford TD personally guaranteed five loans taken out with the bank between 2004 and 2008, before he was elected to the Dail. Mr Wallace issued the following statement on the judgement:
"I consented to the judgement by the court today against my company M&J Wallace Ltd and Mick Wallace personally. I accept the law of the land, my company borrowed the money, I personally guaranteed these borrowings, and now the company cannot pay it back. However, I do have serious reservations regarding the manner in which some banks are operating. While I have accepted full responsibility today for my company's debt to ACC/Rabobank, I do believe that serious discussions must take place in relation to the lenders' responsibility to their customers. Facilities repayable on demand are unrealistic. Though facility letters commonly state the right of the bank to do this, it was never anticipated that a bank would demand and expect full repayment overnight. Regulation needs to be put in place to ensure that the terms of every loan are realistic and that they reflect reasonableness.
"My company is clearly in a difficult place, owing money to subcontractors, the Revenue, and the banks. I sincerely regret this. We will continue to do our utmost to meet repayments and maximise the return to our creditors."
According to RTE, ACC Bank said it had a "good working relationship" with Mick Wallace until late 2010. The bank said it decided to change strategy after conducting a financial review of M&J Wallace Ltd "as the company had significant revenue and trade debts".
Speaking on RTE's Six One news, Mick Wallace said that he had notified ACC Bank of the company's debts upfront and that the report conducted by ACC was "very close" to information he had previously furnished. Mr Wallace said: 
"I did feel that there was a change in attitide after I declared [as a general election candidate] on Vincent Browne that Friday night. The next week I got a few serious phonecalls and some demands on me to sign stuff pretty quickly. They were looking for me to sign stuff that would probably have undermined my position with them. In May, they put in the receiver." 
Mick Wallace said that he is unable to repay the loans, and that ACC Bank has threatened him with bankruptcy. RTE's Business Editor, David Murphy said that it was unlikely that ACC Bank would pursue bankruptcy because of the costs involved. David Murphy said that unless ACC Bank felt that it could redeem equity guaranteeing other loans held by Mick Wallace, or if Mr Wallace had transferred assets elsewhere, that it was unlikely to pursue the matter. Mr Wallace said that he has not transferred assets out of his name. He has loans with Ulster Bank, Bank of Scotland and Allied Irish Banks.  
Mick Wallace could lose his Dail seat if declared bankrupt. Section 42 (3) of the Electoral Act 1992 states:
"Where a member of the Dáil has been adjudicated bankrupt by a court of competent jurisdiction in the State and within six months of the date of the order of adjudication the said order is not annulled or the person the subject of the order has not obtained a certificate of discharge under section 85 (7) of the Bankruptcy Act, 1988 , the Examiner of the High Court shall, as soon as possible after the expiration of the period of six months from the date of the order, notify the Chairman of the Dáil and on receipt of such notification by the Chairman of the Dáil a vacancy shall exist in the membership of the Dáil."
Former Fianna Fail TD Beverley Cooper Flynn avoided bankruptcy in 2007 when RTE agreed to accept just €1.4m of €2.8m in legal costs owed by Cooper Flynn to the broadcaster after a failed 2001 libel case. In 1989, Fianna Fail Deputy John Ellis also avoided bankruptcy when £26,000 was diverted from the Leader's Fund to Ellis by Taoiseach Charles Haughey. National Irish Bank also wrote off a £263,540 debt owed by the Sligo-Leitrim TD. 
The openly Communist Jim Larkin was less fortunate in 1927. Following his election to the Dail in September of that year, Larkin was unable to take his seat as he was declared bankrupt after refusing to pay a libel award against him. Larkin stood in Dublin North for the Irish Workers League and was the first open Communist candidate to be elected to the Dail, according to ElectionsIreland.org.